Magic Hair Boutique
670 Thorton way, C, Lithia Springs, 30122
Magic Hair Boutique
670 Thorton way, C, Lithia Springs, 30122
---
Popular Services

Sewin Weave Maintenance

shampo, Tighten & Basic style

Full sewin with cut and style

Silk Press

natural /transitioning hair It includes shampoo,deep steam hydration treatment, blowout and ceramic styling.

---

Other Services

Consultation

intensive, personal analysis that assists the client in defining what style fits there lifestyle

Microblading/Microshading

Microblading is a cosmetic procedure that fills in thin eyebrow areas to make them look fuller. Last up to 18 ...

show more

Microblading Touch up

Touch-ups can be necessary every 4-6 weeks afterwards will last up to 18months

FLAT IRON ONLY (RELAX HAIR)

Trim

Remove all damage ends to leave hair full of life

Cut

Design lines are precision cuts that form and shape each signature style. Basic Cut Signature Cut Trim

Deep treatment

add a moisture or protein treatment to any service to help with building the integrity of the hair.

Hydration Steam treatment

STEAM THERAPY (Starting at $20 & up) Steam therapy is a deep conditioning process for those with natural hair ...

show more

Magic Banana Hair mask

Customize hair mask great for moisture, shine, thickness and wanting longer hair

Keratin treament

The Magic Treatment will last up to 20 Shampoos. This is perfect for thoose who wants to to reduce blow-dry ti...

show more

Mink Extend lash Special offer

Magic tint brow

eyebrow coloring service to darken or cover grays in eyebrows.

Braid insert each extensions

Bleach knots

To make the lace closure look more natural

Shampoo and style

You recieve a theraputic shampoo with a magical hair style to top it off! Hair must be relaxed

Speciality curls

Come with hair clean and recive any style of your choice

Kids braids

Natural hair add hair 20 more

Silk Press

natural /transitioning hair It includes shampoo,deep steam hydration treatment, blowout and ceramic styling.

Sleek ponytail

Relax/natural /transitioning hair add extension for 35 It includes shampoo,deep steam hydration treatment, blo...

show more

Knotless braids

braiding hair is added to natural hair in small pieces, resulting in a plait that lies flat and isn't as heavy...

show more

Medium Feedin braids

are the illusion of naturally long cornrow braids as if they are growing directly from the scalp 12-30 braids

Chrochet

also known as latch hook braids, are techniques for braiding hair that involve crocheting synthetic hair exten...

show more

Desginer cut and style

Designer cut with a flawless style!

Touch up relaxer

chemical texture service to reduce strength of curl pattern and dramatically reduce frizz.

Virgin relaxers

Chemical service come with any style

Color rinse

A semi permanent color and style

Single process Retouch

permanent color that lifts natural pigment while depositing color in one application. Great for gray coverage.

Face frame highlights with style

6-10 foil highlights placed around hairline.

Full highlites with style

full head of highlight/lowlight foils. style included

Partial Balayage

hand painted Balayage highlights included around hairline in the same subsection as a foil pattern.

Glaze

aka "toner", Demi-permanent Haircolor, improves hair structure up to 35%, lots of shine, transparent coverage ...

show more

Quick Weave

quick weave is a weaving method where hair wefts are glued directly to a protective weave cap placed on your h...

show more

Mircolink(Braid-less)maintenance

Shampoo ,mirco link tighten, basic style

Sewin Weave Maintenance

shampo, Tighten & Basic style

Lace weave maintenance

Shampoo, Clean lace, tighten and basic style

Sewin Weave removal

Removal extensions, detangling , and shampoo

Partial sewin (hair left out)

Partial sewin with style and cut

Sewin W/keratin Treatment

Magic hair, install with hair left out

2 bundles (12in) of virgin hair with install and style additonal price for cut,closure & longer length

Full sewin with cut and style

Frontal Sewin

A lace frontal sewin is a frontal that can vary in length and widths. You can also wear a lace frontal when yo...

show more

Magic Virgin Hair Frontal deal

Purchase our new Luxurious hair and recieve install for Free starting at 12in

Vixen versatile Sewin

sew-in extensions that allows you to have more styling options. What differentiates this method from standard ...

show more

Full Braidless sewin (up to 8 rows)

The braidless sew-in eliminate bulkiness throughout the hair, leaves no lumps or bumps, and gives more flexibi...

show more

I-Tip Microlink Extensions

I-Tip Microlinks are attached in small sections using individual strands by using a silicon-lined micro ring w...

show more

Full wig custom unit and install

Upart unit wig

Custom unit come with clip-in and band

Dreads retwist

re-twisting is maintenance done to tighten your dreads.

Add in extensions (a track)

Mini Make over

Lashes (strip) Brows and eyeshadow

Glam Full Face

(glitter or color shadow)

Custom Machine wig

Machine wig customized to your liking

---
Venue Health and Safety Rules
Reviews
Reviews are no joke! Booksy values authentic reviews and only verifies them if we know the reviewer has visited this business.
I came all the way from Vegas she was very professional very nice...
Elise is Always Great! Her customer service is superb , she's efficient, I will forever be a client....
Professional and Prompt Service!...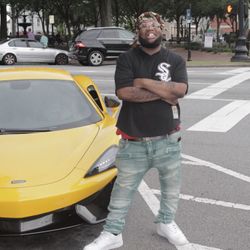 Brought me back to life. My new spot....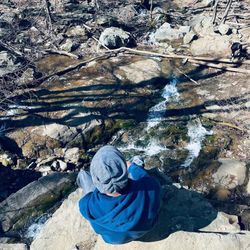 Very informative and professional experience....
Beautiful knotless braids! These are the best and fastest braids I've had done!! They are neat, consistent, and the perfect length. Done in less than 4 hours. Thank you to all the ladies at Magic Hair Boutique for treating me right! 😍...
Another job well done! Got a partial relaxer, sew-in with leave out, with 3 bundles! Her assistant did a great job braiding my hair for the sew-in! Nice and tight, but not headache tight! Great job over all! Will be back again!☺️...
My service was great and I love my stylist Elise thank you for all that you do to make my day a pleasure and for making me always beautiful I appreciate you and wish you many many years of success...
I loved my experience! Elise did a great job! I did get the wrong type of hair, but she worked her "Magic" and made it work! I've got so many compliments on my hair! Thank you soo much !...
Love her! She's professional and fast and the environment is so peaceful!...
Well I can say I found me a new hair stylist. Am very impressed with this stylist. Can't wait to start my hair journey with her....
Boooked and no one was able to do my hair...
Magic Hair Boutique
You cancel your original appt at the last minute and didn't give us no call/notice when u rebook the stylist wasn't available pls call next time to speak with stylist thank you
Great Service, Great Shop! Highly Recommend....
The service is great and also time efficient. Overall, awesome customer service, I highly recommend this salon!!!...
Elise and her team are amazing!!!...
Very professional!!! Always do a wonderful job!...
I ABSOLUTELY LOVE ME AND MY DAUGHTER'S HAIR!!! PLEASE MAKE SURE TO GET YOUR HAIR DONE AT MAGIC HAIR BOUTIQUE!!! ❤...
Very patient and caring with not one but two tender headed twins. Thanks...