Virago Beauty
1800 Forest hill blvd, A12, West Palm Beach, 33406
Virago Beauty
1800 Forest hill blvd, A12, West Palm Beach, 33406
---
Popular Services

Classic set with Master lash artist

Hybrid Fill from another lash artist

Hybrid Lash fill last performed from another artist. Due to a possibility of lack of good quality from other a...

show more

---

Specials- New clients only

Classic set with Master lash artist

Classic full set with an Intermediate lash artist

Hybrid Set with Master Lash artist

Volume Full Set with Master Lash artist

Microblading Deal for New Clients

---

Jennifer's Lashes

Classic Full set Master Lash artist

Beautiful Natural looking Set with individual faux mink lashes place one by one on the natural lash. Generally...

show more

Classic 1-2 week fill

Faux mink fill up to 14 days from the day of service for classic lashes. Generally takes up to an 1 hour and 2...

show more

Classic 2-3 week fill

Faux mink lash fill up to 21 days from the last appointment for classic lashes. Generally takes up to an 1 hou...

show more

Classic 3-4 week fill

Faux mink fill up to 28 days from the last appointment for classic lashes. Generally takes up to 2 hour.

Lash Adding Refresh

No lashes are removed, only lashes will be added to touch up an existing set. Touch ups are not considered las...

show more

Classic Foreign Fill by another Artist

Classic Lash fill last performed from another artist. Due to a possibility of lack of good quality from other ...

show more

Hybrid Full Set

Faux mink lashes Classic mixed with hand made volume fans 3-5 D. This Glamorous Set allows the lashed to look ...

show more

Hybrid 1-2 week Fill

Fill of Mix of volume and classic lashes with 50% of lashes left. A fill before 2 weeks since last service. 2 ...

show more

Hybrid 2-3 Weeks Fill

Fill of Mix of volume and classic lashes with 50% of lashes left. A 3 weeks since last service. 2 hours.

Hybrid 4-5 week fill

Mix volume and classic lash fill after 28 days from original Fill appointment. 2 hours 45 min

Hybrid quick Touch Up

No lashes are removed, only lashes will be added to touch up an existing set. Touch ups are not considered las...

show more

Hybrid Fill from another lash artist

Hybrid Lash fill last performed from another artist. Due to a possibility of lack of good quality from other a...

show more

Russian Fullset(full volume)

Russian Fill 1-3 weeks

Faux mink Hand made Lash Fans with 5-10 lashed placed on each individual lash. Fill up to 21 days after last a...

show more

Russian Fill After 3-4 Weeks

Faux mink Hand made Lash Fans with 5-10 lashed placed on each individual lash. Fill up to 28-35 days after las...

show more

Russian Foreign Fill by another Artist

Light Volume Fullset

Faux mink Hand made Lash Fans with 3-5 lashed placed on each individual lash.

Light Volume 1-3 week Fill

Fill up to 21 days after last appointment. 2 hours 40 min.

Light Volume 3-5 week Fill

Fill up to 28 days after last appointment. 3 hours

Light volume Foreign Fill by another Artist

Real Siberian Mink Full Set

Real Siberian Double Mink Full Set

---

Kerline's Lashes

Classic Full Set Intermidiate Artist

Beautiful Natural looking Set with individual faux mink lashes place one by one on the natural lash. Generally...

show more

Classic 1-2 week fill

Faux mink fill up to 14 days from the day of service for classic lashes. Generally takes up to an 1 hour and 2...

show more

Classic 2-3 week fill

Faux mink lash fill up to 21 days from the last appointment for classic lashes. Generally takes up to an 1 hou...

show more

Classic 3-4 week fill

Faux mink lash fill up to 21 days from the last appointment for classic lashes. Generally takes up to an 2 hou...

show more

Lash Adding Refresh

No lashes are removed, only lashes will be added to touch up an existing set. Touch ups are not considered las...

show more

Fill From another Artist/Salon (Classic)

Classic Lash fill last performed from another artist. Due to a possibility of lack of good quality from other ...

show more

Hybrid Fullset

Faux mink lashes Classic mixed with hand made volume fans 3-5 D. This Glamorous Set allows the lashed to look ...

show more

Hybrid Fill 1-3 Weeks

Full of Mix of volume and classic lashes with 50% of lashes left. A fill before 3 weeks since last service. 2 ...

show more

Hybrid Fill 3-5 Weeks

Mix volume and classic lash fill after 28 days from original Fill appointment. 2 hours 45 min

Hybrid Touch up

No lashes are removed, only lashes will be added to touch up an existing set. Touch ups are not considered las...

show more

Hybrid Fill from another Lash artist

Hybrid Lash fill last performed from another artist. Due to a possibility of lack of good quality from other a...

show more

Light Volume 1-3 week fill

Light Volume 3-5 week fill

---

Additional Lash Services

Lash Lift and Tint/Levantamiento con tinte

Lift, Tint,&Keratin /Levanta,tinte, y keratina

Lash Lift/ Levantamiento de pestaña natural

Lash tint (top, bottom optional)

Bottom Lash Extentions

Faux mink Lashes placed on the bottom lash line,generally takes up to 45 min to 1 hour.

Bottom lash 2 week touch up

Pestañas Inferiores

- Pestañas colocado pelo por pelo en las pestañas de la parte de abajo del ojo. 45 minutos a 1 hora

Lash Removal

All Lashes removed with a cream/gel.

---

Waxing

Brow Tint

Tint for natural brows that can last from 1-3 weeks

---

Artista que habla Espanol

Pestañas Classica /Maestra artista

Pestañas colocado individualmente pelo por pelo. 2 horas y 15 minutos

Retoque Individual de 2 semanas Jennifer

Retoque hasta 14 dias despues de la cita de servicio originalmente para pestañas individuales, 1 hora y 20/30 ...

show more

Retoque Individual de 3 semanas con Jennifer

Retoque hasta 21 dias despues de la cita de servicio originalmente para pestañas individuales, 1 hora y 40 min...

show more

Retoque Individual de 4 semanas con Jennifer

Retoque hasta 28 dias despues de la cita de servicio originalmente para pestañas individuales, Puede durar has...

show more

Retoque Rapido(30-45 min)

No se eliminan las pestañas, solo se agregarán las pestañas para retocar un conjunto existente. Los retoques n...

show more

Retiró de pestañas

Todas la pestañas del eliminan con una crema o gel.

Retoque de otra Artista/Salon

Retoque de pestañas individuales realizado por otro artista. Debido a la posibilidad de falta de buena calidad...

show more

Pestañas Ruso (Volumen)

Pestañas de Volumen hecho a mano de 5-10 pelos por cada pestaña natural.

Conjunto de Pestañas Volumen Mixto con Jennifer

Conjunto de pestañas echo a mano con 3-5 pelos por cada pestaña natural Mezclado con individuals. 3 Horas

Retoque Ruso 1-3 Semans

Retoque Ruso (volumen) con un 50% de pestañas restantes. Un retoque antes de 3 semanas desde el último servici...

show more

Retoque Rapido Mixto (45-1 Hora)

- No se eliminan las pestañas, solo se agregarán las pestañas para retocar un conjunto existente. Los retoques...

show more

Retoque Mixto con Volumen de Otra Artista

Retoque de pestañas Mezcla y individuales realizado por otro artista. Debido a la posibilidad de falta de buen...

show more

Retoque Ruso Despues de 3-5 semanas

Retoque Ruso (Volumen) des de 28-35 dias despues de la ultima cita. 3 horas

Retoque Volumen Mixto de 1-3 semanas

Retoque de mezcla de volumen y pestañas individuales con un 50% de pestañas restantes. Un retoque antes de 3 s...

show more

Retoque Volumen Mixto 3-5 Semanas

Retoque Mezcla en volumen y el relleno de pestañas individuals después de 28-35 días des de la cita original. ...

show more

Retoque Rapido Volumen Mixto (45-1 Hora)

- No se eliminan las pestañas, solo se agregarán las pestañas para retocar un conjunto existente. Los retoques...

show more

Retoque Volumen Mixto de Otra Artista

Retoque de pestañas Mezcla y individuales realizado por otro artista. Debido a la posibilidad de falta de buen...

show more

---

Hanna

Follow up Touch 4-6 weeks

---
Venue Health and Safety Rules
Reviews
Reviews are no joke! Booksy values authentic reviews and only verifies them if we know the reviewer has visited this business.
Very satisfied with the service 😍...
Loved my lashes done by Jennifer! Loved the atmosphere, very comfortable, and clean! :)...
Great atmosphere. Very relaxing. She was very informative and skillful.however, I did lose a few lashes more than usual within a few hours...
Virago Beauty
I'm very glad you enjoyed your experience. Please keep in mind that you did have some residue from your prior lashes so that could cause for some lashes to have fallen out due to the adhesive maybe not being able to hold well from it. But if you do have any inconveniences right after your appointment you're more than welcome to come in and I could definitely take a look at it to see if there's any fixing that needs to be done. Any questions that you may have I'm here to help.☺️
Jenn is my favorite ever! Not only is she always accommodating (Last minute no less) but she always listens to what I want and does it exactly how I want it. She's awesome !...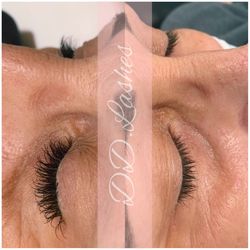 Muy buen servicio lo recomiendo mucho !!!...
AMAZING LASH ARTIST!!!...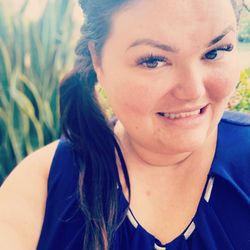 Fantastic service! Extremely detail oriented and dedicated to making sure the client is happy. Will be back 💯!...
Virago Beauty
So glad you enjoyed your first visit! Look forward to many more!!
The salon was easy to locate. It was clean and comfortable. Hanna was amazing and did an excellent job micro blading my brows...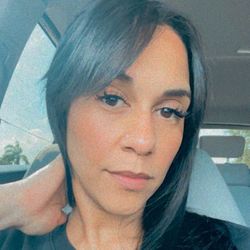 Profesional and clean lovely space...
Agreed to see me last minute to carefully remove my nail salon lash disaster and replace them with a beautiful fresh set ! Professional, experienced and great quality work!...
Great Job and she squeezed me in last minute!...
I am so happy with my eyebrows....
I luv my new lashes dont hesitate make an appt with jennifer she's wonderful!!...
Jen was amazing!! I LOVE my lashes. Best lashes I ever had done...
Virago Beauty
I'm so happy you loved them! I really enjoyed doing those beautiful long lashes!
Jennifer was amazing!! Great customer service and very personable!! I definatly will be coming back!...
Virago Beauty
I'm really glad you enjoyed your experience! I look forward to seeing you again!!!😊👌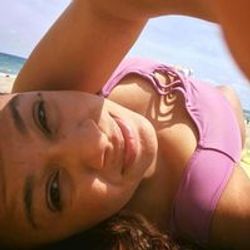 Friendly and great customer service!...
Jennifer is awesome! She always goes above and beyond to make sure my lashes are perfect!...
Virago Beauty
You deserve the best! 😊
Jennifer was so friendly and knew what she was talking about , absolutely love the way my lashes turns out!!...
Virago Beauty
Thank you!! I'm so glad you loved them!!! ☺️