Epika Salon and Boutique
13684 Hancock Rd, Clermont, 34711
Epika Salon and Boutique
13684 Hancock Rd, Clermont, 34711
---
Popular Services

Women's Hair Cut

Our stylists are trained to give the ultimate experience when you get your hair cut. We use luxury shampoo & c...

show more

Blowout Add On

(To be booked together with another color or highlighting service) To book a Blowout service,please book Shamp...

show more

Eyebrow Wax

Includes consultation on the shape for your face, waxing and tweezing if needed

---

Women's Cuts

Women's Hair Cut

Our stylists are trained to give the ultimate experience when you get your hair cut. We use luxury shampoo & c...

show more

Women's Hair Cut with Styling Option

Our stylists are trained to give the ultimate experience when you get your hair cut. We use luxury shampoo & c...

show more

---

Color Services

Pulp Riot/Pravana

Fashion Color Add On This should be booked with other highlighting service.

Shadow Root/Root Smudge

Shadow root technique is used to create the look of darker / deeper roots and lighter ends.

All Over Color Single Process

From roots-ends color is applied

All Over Color Double Process

Double Process is typically used when lightening hair by more than two shades. First, the hair is bleached to ...

show more

Roots Retouch

Retouch those grays, or just switch up your base color

---

Highlighting Services

Accent highhlights

Under 10 Foils, used to brighten up around the face, refreshes your look until your next full session.

Balayage

French for "sweep", it's a hand painted highlighting technique used to give a sun kissed look.

Balayage Long Hair

French for "sweep", it's a hand painted highlighting technique used to give a sun kissed look.

Ombre

A highlighting technique to brighten the ends of the hair.

Full Head Babylight Re-touch

Babylights are delicate highlights created using a very fine hair color technique to mimic the subtle, dimensi...

show more

Full Head Babylights/Roots to end

Babylights are delicate highlights created using a very fine hair color technique to mimic the subtle, dimensi...

show more

Full Highlights

Want to be brighter or just retouch those highlights? A full highlight will let you achieve maximum brightness...

show more

Full Highlights Long Hair

Want to be brighter or just retouch those highlights? A full highlight will let you achieve maximum brightness...

show more

Partial Highlights

Just enough highlights to cover top & sides to give you brightness until your next full session ​

Partial Highlights Long Hair

Just enough highlights to cover top & sides to give you brightness until your next full session ​

---

Styling Services

Hair Extensions Blow Out

Specialty blowout for heads of hair with extensions. Recommended in keeping extensions in top shape.

Braids

A braid is a complex structure or pattern formed by interlacing three or more strands of hair to create a uniq...

show more

Curling Iron

Adds curl and texture to the hair.

Flat Iron

Smooths hair to create a sleek straightened look.

Shampoo & Blow Dry

We start you off with a shampoo that suits your hair needs, We only use and offer the best products to fight h...

show more

Shampoo and Blow Dry Long Hair

We start you off with a shampoo that suits your hair needs, We only use and offer the best products to fight h...

show more

---

Deep Conditioning Treatments

Bond Building Treatment

Deep conditioning treatment provides a preventive measure against damage. It prevents split ends, reduces brea...

show more

Malibu Deep Conditioning Treatment

A Malibu treatment typically will remove excess buildup in your hair caused from hard water, chlorine from swi...

show more

Olaplex Treatment

Olaplex helps to repair broken bonds in the hair.

Deep Conditioner Treatment

---

Add ons

Add On Toner

A toner is a product that helps you personalise your color. It is used to add natural or more visible tones af...

show more

Add On: Lowlights

What Are Lowlights? If highlights are lighter sections of hair dyed into your hair, lowlights go in completely...

show more

Gloss Add on

Adds shine and vibrancy to any look.

Blowout Add On

(To be booked together with another color or highlighting service) To book a Blowout service,please book Shamp...

show more

---

Special Occasion Hair

Updo

An updo is a hairstyle that involves "sweeping the hair" or arranging the hair into an "upstyle", usually for ...

show more

---

Hair Extensions

Hair Extensions (Removal)

The process of removing hair extensions.

Hair Extentions ( Tape Ins)

Hair integrations, more commonly known as hair extensions or hair weaves, add length and/or fullness to human ...

show more

Hand Tied Extensions

"Hand-tied extensions" is an all-encompassing term that describes attaching a weft or "curtain" of hair to nat...

show more

Hand Tied Hair Extensions/Extra Row

"Hand-tied extensions" is an all-encompassing term that describes attaching a weft or "curtain" of hair to nat...

show more

Hand Tied Hair Extensions/Move Up (One Row)

"Hand-tied extensions" is an all-encompassing term that describes attaching a weft or "curtain" of hair to nat...

show more

Hand Tied Extensions - Consultation

Hand Tied Consulation is free ($25 cancelation fee for now shows or appointments not canceled within 48 hours)

Hand Tied Extensions (Additional Hour)

Hand Tied Hair Extensions/Move-up (Extra Row)

---

Smoothing Treatments

Brazilian Blowout

Through the use of breakthrough bonding technologies, these customizable smoothing treatments actually improve...

show more

Brazilian Split End Repair

Through the use of breakthrough bonding technologies, these customizable smoothing treatments actually improve...

show more

Keratin/Per ounce

Keratin Treatment: Global Keratin's technology does not break the hair's bonds, instead delivering the versati...

show more

Curl Definition Smoothing Treatment

Smoothing Treatment using Keratin Complex to help control frizz and define the curls.

Keratin Complex

Smoothing treatment using Keratin Complex to help smooth and control frizz. Includes flat iron finish. This se...

show more

---

Waxing Services

Bikini Wax

Includes cleaning of the skin, wax around bikini area, post wax cream, tweezing if needed

Belly Button Trail

Removal of the hair located from the belly button to the pubic area.

Chin Wax

Removal of hair on the chin area of the face.

Upper Lip Wax

Removal of hair above the lip area.

Eyebrow Wax

Includes consultation on the shape for your face, waxing and tweezing if needed

---

Threading and Tinting

Eyelash Tinting

Eyelashes are tinted to a darker tone to appear more present without mascara ​

Eyebrow Tinting

Eyebrow tinting is the process of applying semi-permanent dye to enhance, shape, and define your brows

---

Lash Lifting and Brow Lamination

Eyelash Perming/Lifting

An eyelash perm is a face-enhancing beauty treatment designed to give straight eyelashes an attractive upwards...

show more

Brow Lamination

Brow lamination involves the "perming" of your eyebrow hairs to provide a fuller, more even look.

---

Nails

Acrylic Fill

Refill of the new growth and painted with your choice of polish

Acrylic Fill Pink and White

Refill the new growth from previous set

Acrylic Fill with Gel (long nails)

Refill the new growth from previous set

Acrylic Fill with Gel (regual length)

Refill the new growth from previous set

---

Men's Services

Mens cut

We offer a grooming experience to make you feel and look great, we also offer a hot towel treatment at the sha...

show more

Clipper Cut

We offer a grooming experience to make you feel and look great, we also offer a hot towel treatment at the sha...

show more

Men's Highlights

Lightening the hair to add freshness and vibrancy to any look.

---

Kids Services

Kids Shampoo and Cut/10 to 12 Years Old

Kids Shampoo and Cut/Under 10 Year Old

---

Skin Care

Basic Facial (No extractions)

A basic facial is a skin treatment that cleanses pores, exfoliates away dead skin cells, and treats common ski...

show more

---

Makeup

Party Makeup with Eyelashes

---
Venue Health and Safety Rules
Reviews
Reviews are no joke! Booksy values authentic reviews and only verifies them if we know the reviewer has visited this business.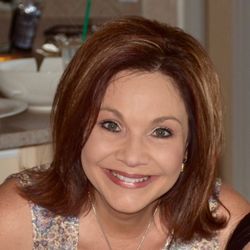 Great service! She worked with me on a time crunch so I could make my meeting....
Felicia always does an amazing job! Best mail artist I've ever been to!...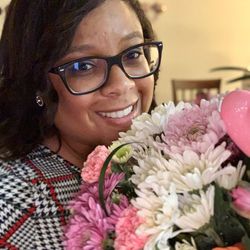 Tiana was incredible!! She talked me through my first Brazilian Blowout and future hair care. I will definitely return to Epika Salon!!...
She was super understanding and is willing to help me on my hair journey!! Thank you for explaining everything and being kind!...
Fee did a Fabulous job! I'll be back again as regular customer ; I enjoyed my experience soooo much , it was clean and sanitized , a pleasant atmosphere and great customer service , I got everything I asked for and my feet look amazing !...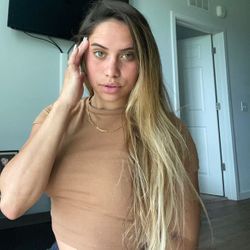 She is so nice and did an outstanding job!...
Felicia is a Goddess with Nails!!! She changed my life my hands and feet were not the best and she made them look so amazing!!!! So what are you waiting for!!! Book a Nail Appointment with her you won't regret it💅🏼✨...
First time getting my nails done by Felicia.. Super friendly and down to earth. Loved the care and time she took while I sat with her. She suggested colors and designs. It felt like I was chatting it up with a girlfriend. Love my nails!...
Great experience! Liz was very sweet and did an amazing job at giving my hair life!...
Tiana was great with my daughter. She was able to convince her to trt something different....
Very professional and great eye for detail. Will definitely be back...
Awsome experience! Highly recommend felicia, she did an amazing job! Cant wait to go back again!...
Súper amable y profesional...
She took her time and did a phenomenal job!!...
Really fantastic experience, looking forward to booking another service!! Thank you!...
Beautiful salon and great environment! Love love love my hair thanks to Kelsey!!...
love my hair, Tiana does an excellent job and is very kind !! Thank you very much Tiana for my change of look! I loved it...
First time in Epika Salon and Boutique and it was such an awesome experience. Great service, Felicia did my manicure (dipping powder) and pedicure (deluxe) and I couldn't be happier with the results. Definitely went above my expectations. Place is ve...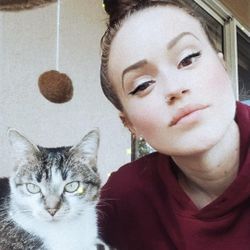 I absolutely love my nails! I wanted to feel like a mermaid and that's exactly what I left feeling like. Fee does incredible work and takes her time while continuously communicating with you about your nails. The salon itself is lovely with amazing c...