My Beauty Spa
1533 Webster St, Alameda, CA, 94501
My Beauty Spa
1533 Webster St, Alameda, CA, 94501
---
Popular Services

Promo price 60 Minutes Full Body Massage

A full body massage for 60 minutes. Memberships are available for this service.

Hair Cuts

Promotion!! grand opening This service is a hair cut for men or women.

90 minutes Full Body Massage

A full body massage for 90 minutes. Memberships are available for this service.

---

Other Services

Monthly specials facial and massage

---

Body Massage

Promo price 60 Minutes Full Body Massage

A full body massage for 60 minutes. Memberships are available for this service.

90 minutes Full Body Massage

A full body massage for 90 minutes. Memberships are available for this service.

---

Foot Massage

60 minutes foot reflexology

Promotion!! grand opening A 60 minutes foot reflexology it can relieve pain and stiffness caused by strain. Fr...

show more

90 minutes foot reflexology

Promotion!! grand opening A 90 minutes foot reflexology it can relieve pain and stiffness caused by strain. Fr...

show more

---

Pain Management

90 Minutes Pain Management

Pain management services are for chronic pain symptoms and are created to help alleviate pain in target areas....

show more

120 Minutes Pain Mangement

Pain management services are for chronic pain symptoms and are created to help alleviate pain in target areas....

show more

---

Hair

Hair Cuts

Promotion!! grand opening This service is a hair cut for men or women.

Hair Color

A single process hair color, price increases depending on hair length or texture. All hair color services are ...

show more

Highlights

Service includes application of hair foils on crown of head to achieve your desired look. Price increases depe...

show more

Perm

Perm service available for your choice of curl style. This service starts at $75.00 and increases depending on...

show more

Japanese Hair Strengthening

A hair straightening process that lasts 6-8 months for a frizz-free and straight look. Hair results depend on ...

show more

Deep Conditioning Oil Treatment

Hydrating and conditioning oil is applied to hair for a nourishing treatment. Perfect for color damaged or deh...

show more

My Beauty Spa Scalp Treatment

A unique, relaxing hair experience that stimulates scalp and deeply cleanses hair. This service includes neck,...

show more

---

Facial

Classic Facial

A complete facial using soothing ingredients, customized to suit all skin types. This classic facial will give...

show more

Acne Facial

A professional treatment designed to improve congested skin and acneic conditions. Customized exfoliation, eff...

show more

---

Sothys Facial Treatment

Sothys Collagen Treatment

Suited for aging and tired skin. This treatment combines targeted product with expert application methods. pep...

show more

Sothys Hydration Treatment

An original concept using the perfect blend of technical advancement and pressure point massage. This treatmen...

show more

Facial add on High Frequency

Facial Add on Microdermabrasion

---

Eyelash Services

Eyelash Protein Lift

A lash lift to provide a long lasting curl to your natural lashes.

Eyelash Extension Classic/Mascara Look

A natural eyelash extension look.

Eyelash extension volume full set

Promotion!! grand opening A fuller, more voluminous eye lash look.

Extension Refill 3 weeks

Eyelash fill 3 weeks from original appointment

Extension Refill 2 weeks

A refill within 2 weeks of original appointment

---
Reviews
Reviews are no joke! Booksy values authentic reviews and only verifies them if we know the reviewer has visited this business.
Leon was amazing! He seems very talented and put a lot of time and energy into a great fresh cut....
Great massage. Will be returning....
My third time visiting My Beauty Spa and they did not disappoint. Still super clean with great customer service. Lisa gave a wonderful massage, firm but not too firm. I still love the hot stones, they make the tension melt away....
Leon was very good, he's super talented and knows what he is doing. I've went to numerous places for haircuts, and by far this one was one of the best of my life, he was so good at cutting hair....
Shelly massaged and released all the tension in areas I didn't even tell her were bothering me. I feel amazing again. -Tiffany...
Wonderful massage, very thorough, she worked out all my knots, and i had a lot of them. Would definitely come back....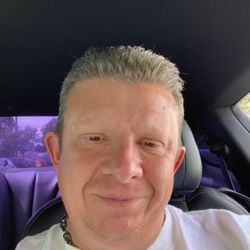 Very relaxing atmosphere and very clean. Judy is awesome, she uses the right amount of pressure and I feel like all the pressures in life have been lifted away after I leave....
Very nice clean facility...
Love my beauty spa, I go every week to get a massage by Judy. I work at desk for 40 hrs a week and going here is a necessity!...
Great attention to detail!...
Great massage and customer service. Clean and comfortable location. Will be going back....
I truly enjoyed the massage service. The hot towels and stones are kept in a heating compartment that was made of plastic, and was very loud when opening and closing, however the service was top notch. I will go back again and look forward to trying ...
My Beauty Spa
Thank you so much for your businesses and suggestion, we get input for that. Hope to see you soon
Everything was great, but some music for ambiance would be nice to have in the room...
Used great pressure. Is receptive to input....
Judy did a great foot reflexology to me. The place are very nice and neat. I felt very comfortable and relaxed. She did not sell any package even the receptionist. I will go back for the foot reflexology and try their hair salon and facial....
Excellent experience, clean, well priced....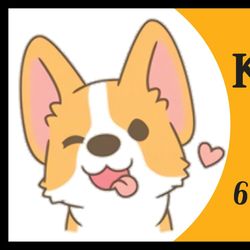 🦋Highly recommended! 🏞️Luxuriously inviting lounge and facility design. 🌅Beautiful, naturally lit salon. 💇‍♂️Leon is an artist with my hair's natural flow. 🧖‍♂️Judy gave relaxing and healing massage. 💆Cecilia provided a stylish, quick and com...
I had the foot reflexology treatment at My Beauty Spa on a whim tonight. Even without the grand opening deal it would be an excellent value. My masseuse made the experience extremely relaxing and comfortable. It was my first ever reflexology treatmen...