Iconikk Salon
1120 E Pleasant Run Rd., 405, Desoto, 75115
Iconikk Salon
1120 E Pleasant Run Rd., 405, Desoto, 75115
---
Traditional Sew in with style

Wig Install

This is strictly for if your wig needs plucking as well as the knots bleached

Wig Install

If you've already had your knots bleached please pick this one

Cut n' Style for sew ins or wigs

Retwist w/ style no longer than midback

Retwist w/ color no style

Retwist w/color w/style no longer than mid back

Shampoo condition etc natural hairstyle

Small faux locs (mid back-low back )

Medium faux locs (mid back-lower back)

Large Faux Locs (mid back-lower back)

Hair provided for braids over $100

Hair provided for Braids under $100

Hair provided for ALL Faux Locs

Half up half down QUICKWEAVE

Individual eyelashes (small, medium, or large?)

Shampoo, condition and styled

Small butterfly locs ( up to lower back)

Medium butterfly locs ( up to lower back)

Large Butterfly Locs (up to lower back)

Small Textured Locs ( up to lower back)

---
Venue Health and Safety Rules
Reviews
Reviews are no joke! Booksy values authentic reviews and only verifies them if we know the reviewer has visited this business.
I enjoyed the environment -My kind of people, and I was entertained by the Black Barbershop/Hair Salon experience. I received a full service experience with no hassle!...
Iconikk Salon
Thaaannnkkk you ‼️‼️‼️❤️
She changed my appointment time moments before I was supposed to be there. And when I let her know that was not convenient for me she never responded back. Very unprofessional!...
Iconikk Salon
I absolutely did respond back and u let me know a hr pushed ahead wouldn't work for me and your exact words were "fill your spot" I did just that ... but thank u for your review ☺️ I also reassured u u would still be done at your appt time... we have the shop disinfectant every other day and I fumes were strong which is why I originally tried to push it up
Great hair stylist good customer service would recommend...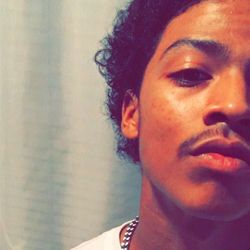 Clean Shop, Nice Barbers, Good Prices 👌🏾...
Iconikk Salon
❤️❤️😘 we had fun 😂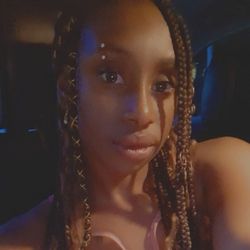 Love love love my hair!! And the fact that she booked me at the last might was a life saver and the braided are nice too! This shop as a whole is a cool environment great vibes great energy I liked for my 1st time in the area!...
The braids were good at first then they started looking old after like 2 weeks not on time and after I took my braids out it was madded...
Iconikk Salon
communication with me is everything Taylor next time just communicate that to me and the problem can be fixed
I'm been going to Latifah for the past two months now, and she does a great job. Gets your hair done fast and doesn't get distracted. I love my medium/large knotless braids....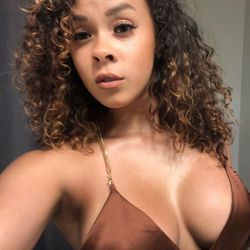 Not exactly what I asked for, but I love it!! Give me a very mermaid island vibe...
Latifah was great! My hair came out awesome! Will get my other wigs installed by her. Great customer service!...
All I can say is... AMAZING ❤️...
Love my tribal braids!!!...
Talk about amazing! She's definitely the best in DFW. She has amazing customer service, she's very fast, and her work is very neat! I will definitely be returning to get more of her services!...
Iconikk Salon
Thanks boo ❤️❤️❤️😘😘
First time coming and I booked a 9 am-2:30p.m. appointment with your stylist for the braids I received and she was very cool and down to earth. I called her the day before to make sure my appt was still set and she didn't respond then later called me...
Iconikk Salon
Wenever u r ready I will provide full free service ❗️❗️ that's if you're willing thank you for your opinion
BEST BRAIDER IN DFW. SHE IS THE TRUTH. GOOD CUSTOMER SERVICE,GOOD PEOPLE,WORTH THE MONEY. SIS IS THE TRUTH AND WILL GET YOU RIGHT!!! NEVER LOVED MY BRAIDS SO MUCH. THANK YOU GIRL KEEP GRINDING....
Iconikk Salon
Thank u ❗️❗️❗️❗️
Latifah is the truth! She works her butt off, she's super cool to work with and KNOWS her craft well. Daughter loved her hair and now wants Latifah to continue doing her hair. She's does 5 Star work and should compensated as such even though her pr...
Iconikk Salon
Thank u ❗️❗️❗️❗️
Very nice hair dresser...
Iconikk Salon
Thank u ❗️❗️❗️❗️
My hairstylist was life. She was fast and very full of energy. The whole salon itself had a great energy. And I love my hair. She gets a 10 in my book....
Iconikk Salon
Thank u ❗️❗️❗️❗️