Signed By Ray LLC
6520 US Highway 301 South, Suite 107, Riverview, 33578
Signed By Ray LLC
6520 US Highway 301 South, Suite 107, Riverview, 33578
---
Popular Services

Fill w/ Gel color (2-3 weeks)

Refill your current acrylic enhancements and with ...

more

Fancy Designs

A choice of one design below: 2 Fingers with cuti...

more

Speciality Shape

Almond, Ballerina, Coffin, Tapered square, Narrow ...

more

---

Manicures

Regular Manicure

Hydrating cuticle soak, nail trim and shaping, cut...

more

Gel manicure

Hydrating cuticle soak, nail trim and shaping, cut...

more

---

Organic Pedicures

Regular polish- toes

Trim, file and buff toenails with choice of one r...

more

Gel polish only- Toes

Trim, file and buff toenails with choice of one ge...

more

---

Full Sets

Regular Full Set

Full set of acrylic nail enhancements with choice ...

more

Full set w/ gel color

Full set of acrylic nail enhancements with choice ...

more

Colored Acrylic Fullset

Full set with permanent acrylic color.

more

Ombre Full set

A full set of acrylic nail enhancements with choic...

more

---

Shapes and Length

Speciality Shape

Almond, Ballerina, Coffin, Tapered square, Narrow ...

more

Medium Length nails

Please add speciality shape if applicable.

more

Long nail length

Please add speciality shape if applicable.

more

XL nail length

Please add speciality shape if applicable.

more

---

Fills

2-3 Week Fill w/ Regular polish

Refill your current acrylic enhancements and with ...

more

Fill w/ Gel color (2-3 weeks)

Refill your current acrylic enhancements and with ...

more

4 week Fill w/ Regular polish

A refill of your current nail enhancements topped ...

more

Fill w/ Gel color (4 weeks)

Refill your current acrylic enhancements and with ...

more

5 week fill w/ Regular polish

Refill of current nail enhancements with one choic...

more

Fill w/ gel color (5 weeks)

Refill your current acrylic enhancements and with ...

more

---

Designs

Simple Design

A choice of one design below: French tip (painted...

more

Removal of permanent design

This process consists of removing an encapsulated ...

more

Fancy Designs

A choice of one design below: 2 Fingers with cuti...

more

3D Flowers

Two fingers with 3D acrylic flowers

more

Pixie Crystals

2 fingers with pixie crystals

more

Chrome powder

Chrome powder applied on top of choice of gel poli...

more

Signed Designs

A combination of simple, fancy and/or 3D designs o...

more

---

Quickies

Nail Repair

Repair to ONE acrylic or natural nail (if you nee...

more

Matte/ Shiny Gel top Coat

Stain Resistant Top Coat

Stain resistant gel top coat is perfect for people...

more

Regular polish- fingers

Trim, file and buff natural fingernails with choic...

more

Gel polish only- fingers

Trim, file and buff natural fingernails with choic...

more

---
Venue Health and Safety Rules
Reviews
Reviews are no joke! Booksy values authentic reviews and only verifies them if we know the reviewer has visited this business.
I love my toes! Thanks Ray! ❤️❤️...
Ray is absolutely amazing 💜...
Today was my first visit. Ray was extremly nice and very professional. Defiantly coming back. 😃...
I got my fix! Lol, Ray is truly amazing and my full set is everything! Her personality is truly a vibe, and she killed it as always. My husband loves them too. 😈...
Ray is Heaven sent. Took me a long time to find her and I'm never letting her go. Very professional with an overall great attitude and spirit...did I mention my nails are bomb.com??? Thanks Girl, I APPRECIATE YOU!...
Signed By Ray LLC
You're so welcome! I'm happy to have met you. Can't wait to see where you go in this life.
The best experience ever! Highly recommended!...

Ray does a phenomenal job! She explains everything she's doing and why. Been going to her for over a year now. She's consistently professional and always looks for ways to improve her craft....
Serious about her craft!...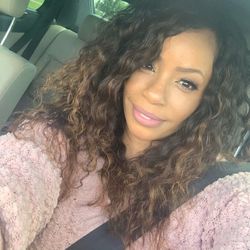 Ray is very skilled and talented with a a calm and soothing personality to top it all off!!...
Signed By Ray LLC
Thank you very much!
Rayvenn is an amazing nail tech. I love that she is very attentive to your nail and she always achieves any styles you ask her to do. Mostly, I never feel as though I am just a number because she always makes every visit a personably experience😘...
Signed By Ray LLC
Thank you so much for your kind words! I truly appreciate our time together 🙂
Extremely Professional and beautiful work! Now my nail tech for life! LOL...
Signed By Ray LLC
Aww thanks Rayna! I'm excited!
It was like catching up with an old friend who happens to be a nail tech. Ray is professional, very knowledgeable and did a great job on my full set and pedicure. I'll be back for sure!...
Signed By Ray LLC
Thank you so much!
Very rarely do I just meet people and feel so connected. And the nails look amazing genius I know you must be preparing to take over the world....
Signed By Ray LLC
Shhh that's our little secret lol thank you so much!
Five stars aren't enough, Ray is so welcoming her space is CLEAN and her attention to detail is beyond amazing. She's very informative and cares a great amount about her craft. 1000% will be back, she is amazing!...
Signed By Ray LLC
Thank you so much!
Ray is excellent, very nice, very clean and perfectionist. Thank you so much for my nails i love them so much and so my husband! 🙃 I definitely recommend her!...
Wonderful experience!!...
Love my nails and the service is excellent!...
Beautiful new location! Nails and feet look amazing! Very very awesome experience and service!...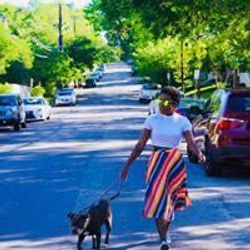 She is an awesome Nail artist! Very professional and has great customer service!...
My appointment was on time, no rush and well satisfied with the service....