Devi Hair
11200 Broadway St. Suite 1410 Rm 19, 19, Pearland, 77584
Devi Hair
11200 Broadway St. Suite 1410 Rm 19, 19, Pearland, 77584
---
Popular Services

Shampoo and Style

Hair that has been previously relaxed is shampooed and styled. IF YOU ARE NATURAL PLEASE SCHEDULE A SILKPRESS

Hair Silkening/Press

Hair that is in its natural state (Not chemically straighted) is pulled/pressed for a temporary silkening look...

show more

Hair Silkening (Press)+ Trim

**$25 detangling fee. Please have hair combed out completely prior to your appointment.

---

Hair Color

Color Consultation (Must be paid in advance)

Every client receiving permanent hair color is required to have a color consultation before your color servic...

show more

Full Highlights + Shampoo/Style

Partial Highlights + Shampoo/sty

Balayage

Balayage is a free handed painting technique to create seamless highlights within your natural hair color.

Partial Highlights and Blowout

Full Color and Highlights sh/sty

Balayage + Color Retouch

Retouch of base color to refresh hair color that has been done in 6 months or less. Balayage is added to bring...

show more

Full color and Highlights + Blowout

Root to End Color (Relaxed Hair)

When the tone of Virgin hair is changed using one color. No bleach is needed and there is a subtle change in c...

show more

Root to End Color (Silkpress)

$25.00 detangling fee. Please comb hair out completely prior to appointment.

Root Retouch (Silkpress)

1 to 1 1/2 inch of the new growth is colored to match previously colored hair. Following the color process hai...

show more

---

Relaxer Services

Relaxer Retouch and Color Gloss

Relaxer Retouch +Gloss+ Trim

Virgin Relaxer

$25.00 detangling fee. Please comb hair out completely prior to appointment.

---

Relaxed Hair

Shampoo and Style

Hair that has been previously relaxed is shampooed and styled. IF YOU ARE NATURAL PLEASE SCHEDULE A SILKPRESS

Shampoo and Style + Trim

Hair will be shampooed, conditioned and 1/2 to 1 1/2 inches will be removed from the ends of the hair and styl...

show more

Shampoo and Style + Color Gloss

A Demi color will only deposit color and is ideal for enhancing or refreshing color. Also great for Grey blend...

show more

Shampoo and Style + Gloss + Trim

Shampoo Sty + Deep Cond. + Trim

Shampoo Sty + Deep Conditioner

Spiral Set

$10 detangling fee. Please have hair completely combed out prior to appointment.

Flexi Rod Set

The $60 price is for relaxed hair only. A natural rod flexi set is $75. Please be sure to book proper services...

show more

---

Conditioning Service

Silkpress and Moisture Mask

Ultra Moisturizing Mask with coconut oil that strengthens and deeply moisturizes dry or coarse hair

Shampoo Style and Moisture Mask

Ultra Moisturizing mask treatment with coconut oil that strengthens and deeply moisturizes dry or coarse hair.

Shampoo and Style with Reconstructive Treatment

Hydrating Regenerative hair treatment infused with Mongongo Oil. This treatment is for seriously damaged hair....

show more

---

Natural Hair

Hair Silkening/Press

Hair that is in its natural state (Not chemically straighted) is pulled/pressed for a temporary silkening look...

show more

Hair Silkening (Press)+ Trim

**$25 detangling fee. Please have hair combed out completely prior to your appointment.

Hair Silkening (press)+ Gloss

$25 Detangling fee. Please have hair combed out completely prior to appointment.

Hair Press + Trim + Color Gloss

$25 detangling fee. Please have hair completely combed out prior to appointment.

Press+Trim + Deep Cond

$25.00 detangling fee. Please have hair completely combed out prior to your appointment.

Keratin Treatment

$25.00 detangling fee. Please comb hair out completely prior to appointment.

Tapered Cut Color

Hair color/ lightner is applied to hair that is less than 2 inches long, that has not been previously relaxed....

show more

---

Color Consultation

Consultation

I will consult with you about desired target levels, and tones. We want to insure for optimum health of the ha...

show more

---

New Color Services

Balayage

Choose Balayage or Balayage Ombre' (ends lightened). No base color included. Bond Builder system, color glaze,...

show more

---

Treatments

Scalp Detox

Promotes Healthy Hair growrh from the roots by unclogging pores of accumlated dead skin and build up. Must be ...

show more

---

Children Services

Silkpress 8 years old and up

Hair that is in its natural state (chemical free) will be straightened by using only heat. Please keep in min...

show more

---
Venue Health and Safety Rules
Reviews
Reviews are no joke! Booksy values authentic reviews and only verifies them if we know the reviewer has visited this business.
I love it here!!! She has really gained a customer!!!...
Very friendly and skilled! Truly am grateful she has been patience with my hair, and understands others needs. She tunes into her clients, and has a gentle environment and personality. Thank you very much......
Mrs. Tiff is Amazing as usual. Her experience and excellence shows in her work. She has all of the right tools and products to style long hair in a short period of time. I have tried to find a stylist on her level in the past, but to no avail. Either...
No waiting. Always satisfied with my hair....
Tiffany is super sweet. She's very knowledgeable about how to care for natural hair. I'm so happy about great my hair looks....
I LOVE Tiffany's energy! Very personable and she seems to really enjoy doing hair. My twist out that normally last 2 days MAX is currently still being rocked 6 days later. Y'all that's HUGE. She's bomb. I will definitely be rebooking! The only reason...
Devi Hair
Thanks for the review. My apologies for being heavy handed. I'm so sorry 😞. I've taken all into account and I'll definitely be more mindful of my comb out methods in the future for ALL clients. I'm happy you enjoyed your visit and you're twist held up. I look forward to your next appointment.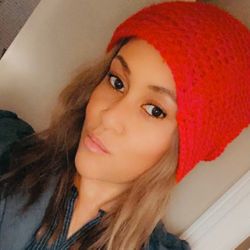 She was AWESOME!!🙏🏾👏🏽👏🏽☺️...
Excellent customer service will most definitely be coming back. My silk press is flawless and full of body...
She was super friendly and careful with my hair as I am tender-headed. Definitely recommend! Awesome service!...
My friend gave me the perfect referral. Very professional, talented and quick....
Excellent Service as always...
I appreciate how knowledgeable she is with hair! My hair looks great!...
My stylist is the best!...
I always leave satisfied....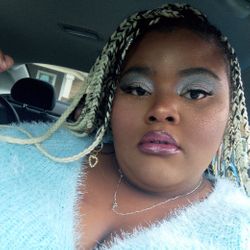 Great conversation. Gave some good hair info, answered all of my questions and utilized the time set aside most effectively. I didnt feel rushed but she definitely moved with intent. A famy member suggested her and i dont regret going. I had an aweso...
Finally I found a stylist that not only is professional but provides a FULL SERVICE. Tiff was amazing and I loved the outcome of my hair. (I got a silk press) Tiff was very welcoming and I loved her personality. Most importantly I felt safe and comfo...
First of all I'm picky about my hair to the point I'll let it look like a rats nest before I'll go to just anybody. After watching her ig profile I finally booked. Tiffany did an amazing job from start to finish. I loved that she only serviced me dur...
If you haven't got your scalp detoxed yet...you're playing yourself!...
Devi Hair
Thank you for allowing me to take your salon experience to another level with a Thyme Rice Wax Detox.
I believe you give me what I ask far, which might not be the right color for me. I would appreciate more information on colors with your expertise which best fit my hair texture and skin tone !...
Devi Hair
It's always a pleasure to service you. We discuss desired colors and tones based on your preferences and YOU ultimately choose your final color. There are endless color combinations to choose from and I understand sometimes things can get a little foggy in translation. I'd definitely recommend another consultation to make sure that your completely satisfied and aware of ALL options and possibilities regarding your next color. Again thank you for being a client.
Tiffany was super nice!!! I love my hair and new coloring. I received so many compliments on my hair. I will definitely be back. I love the setting of the salon and warmth I felt. I trust the process and it was more than I expected....