TouchedbyTasha
6231 mableton pkwy SE, Mableton, 30126
TouchedbyTasha
6231 mableton pkwy SE, Mableton, 30126
---
SPECIAL!!!! SALE!!!!

Birthday SPECIAL 🌟✨🌟✨

Includes, bling, marble, ombré, shape and length up to two. Also $5 eyebrow wax. Must be within 7 days before ...

show more

Happy hour special!

Book between 12-3:30 and receive one of the following $40 short $45 short/medium set $50 xl/xxl set $55 fre...

show more

---

Special nail services - Add ons 🌟✨

Polish Change (regular) 🌟✨

Manicure/pedicure combo (gel polish 🌟✨ )

---

Pedicure service

Basic organic pedicure

Cuticle cut. Nail file and shape, 2 min massage per leg, polish of your choice

---

Eyelash Extensions 🌟✨

Volume eyelash extensions - full set

Volume eyelash extensions - fill in

Hybrid eyelash extensions - full set 🌟✨

Hybrid eyelash extensions -fill in 🌟✨

Clustered Lash Extensionsv

Classic eyelash extensions - full set 🌟✨

Classic eyelash extension - fill in 🌟⚡️

---

New Acrylic Sets 🌟✨

Custom glitter set

For short only. Will add $10 for each length up

Marble set 🌟✨

For short Only. Will add $10 extra for each length up

Creative full set 🌟✨

For short set only. Will add &10 extra for each length up

FREESTYLE ME PLEASE 🌟✨🌟✨

For short set only will add $10 for each length up

Ombré set -classic (nude&white) 🌟✨

For short only. Will add $10 For each length up

Ombré set -color

For short only. Will add $10 for each length up

BUILD YOUR OWN SET

Use options from Add On 🌟✨ menu to create your own custom set

---

Locs, extensions and more 🌟✨🌟✨

Butterfly Locs (hair not included) 🦋🌟✨

Only available monday and Tuesday

Butterfly Locs - hair included 🦋✨🌟

Only available Monday and Tuesday

Retwist DREADLOCS 🌟✨

Only available Monday and Tuesday

Style added to retwist dreadlocs

Knotless braids

Only available monday and Tuesday. Will discuss at booking ( length, size and price)

---

Add-ons to BUILD YOUR OWN SET 🌟✨

Full Bling (2 nails) 🌟✨🌟✨

Full bling (2 nails)!🌟✨🌟✨🌟✨

French Cut 🌟✨all 10 nails 🌟✨

---
Venue Health and Safety Rules
Reviews
Reviews are no joke! Booksy values authentic reviews and only verifies them if we know the reviewer has visited this business.
My visit was 3 hours long. It took a while for her to get my nails at the shape that I wanted. She was patient. Pricing was above average for her skill level. I'm finally okay with my nails now but don't think it should have taken 3 hours to get ther...
TouchedbyTasha
Hello, thank you for leaving your review. I am glad that you were satisfied with your final results. For future references, a full set takes 1 -2 hours providing there are no interruptions, and depending on the add-ons. Have a blessed day .
Very professional. She did an amazing job on my feet 💜...
This was my first time getting lashes and she did such an amazing job! I wear glasses and she accommodated well! I will definitely be coming back! 10/10 would recommend....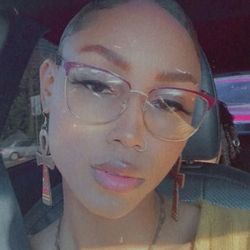 Amazing!!!...
My overall experience was amazing, everyone made me feel so comfortable they were so welcoming. I will definitely recommend. I'll definitely be back....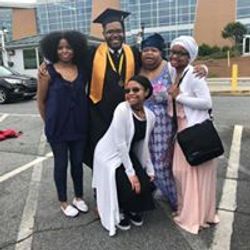 I loved the atmosphere and the Vibe was awesome. It was a pleasure to serviced by Professionals who know the nail business. Very pleased with my pedicure & nails. It is always refreshing To be serviced by our Beautiful Black Queens!...
TouchedbyTasha
Thank you . Your response is GREATLY appreciated!
A Fantabulous Vibe permeates as soon as you enter this inviting spot... The owners are personable, friendly and so creative... They are professional and knowledgeable and make you feel BEAUTIFUL... A pleasurable experience hands down! Definitely maki...
TouchedbyTasha
Thank you so much !
Ladies were friendly and professional, thanks for a job well done....
I HAVE BEEN WITH LATASHA FOR FIVE YEARS NOW I WOULDN'T HAVE IT ANY OTHER WAY SHE'S MY PERSONAL PERSON💅🏾💅🏾💅🏾💆🏽‍♀️💆🏽‍♀️💯💯💋💋...