Elle @ 225 Barbers
225 South 6th St., Suite 280, Minneapolis, 55402
Elle @ 225 Barbers
225 South 6th St., Suite 280, Minneapolis, 55402
---
Popular Services

Short Haircut

This unisex haircut is usually a crew cut, fade, taper, pixie cut, etc. This includes a consultation, relaxing...

show more

Mid Length Haircut

If you're looking for a bob, or something asymmetrical this is your choice! This includes a consultation, rela...

show more

Buzz Cut

All over buzz. One length all over with some tapering in the side burn and nape area. This includes a consulta...

show more

---

Haircut

Short Haircut

This unisex haircut is usually a crew cut, fade, taper, pixie cut, etc. This includes a consultation, relaxing...

show more

Mid Length Haircut

If you're looking for a bob, or something asymmetrical this is your choice! This includes a consultation, rela...

show more

Long Length Haircut

A haircut for long hair falling past the shoulder/shoulder blade area. One length or layered. This includes a ...

show more

Detailing

An extended neck trim where the sides can be trimmed up and slightly blended into top. Much more than this, me...

show more

Buzz Cut

All over buzz. One length all over with some tapering in the side burn and nape area. This includes a consulta...

show more

Neck Trim

Clean up the edges between haircuts. For an extending neck trim where the sides are cut, please book the detai...

show more

Bang Trim

Trimming up your bangs for $10 or cutting new bangs in for $20.

---

Color

All Over Color w/ Foils

This is a retouch color in addition to foils.

Grey Blending Permanent

Complete coverage of grey hair.

Highlights Full

Add dimension and movement with a full foil. A full foil would be needed if you wear your hair up a lot and wa...

show more

Highlights Partial

Add dimension and movement through the front, sides and crown area.

Balyage

This is a natural and feathered application process. This could be done inside or outside of foils. It's usual...

show more

All Over Color

Root to end color coverage. We do have the option for dimension with some color blocking.

Retouch Color

This color service covers the root regrowth. If your roots are grown out more than 2", this would be upgraded ...

show more

Grey Blending Semi-Permanent

Blend greys away. This is a service for short hair. It's not 100% coverage, it's a blending. This fades out an...

show more

Spot Foil

Add a pop of dimension in the fringe of your hair or into the sides. Usually 15-20 foils.

Brow Tint

Darken your brows! It's recommended to add a brow wax after to sharpen your brow lines.

---

Wax

Ear Wax

Get those pesky hairs on the top of the ear, lobe and on the tragus (the nub)

Brow Wax

Shape your brows a lot of a little. Get rid of the uni-brow and shape up on top and below the brow.

Lip Wax

Get that peach fuzz on the upper lip.

Neck Wax

Get the little hairs on the nape of your neck. We will wax what we can see pulling your collar down a bit.

---

Beard Maintenance

Beard Shaping

Shape your beard. This would be a free hand beard shaping.

---

Style

Mid-Long Length Blowout

Wash and style mid to long length hair with the blower and round brush.

Short Hair Style

A relaxing wash and style of short hair.

---

Combo Appointment

Short Haircut + Beard Trim/Shaping

Unisex haircut (crew cut, fade, taper, pixie, etc.) with a beard trim or shaping.

Precision Haircut + Wax

Typically a short haircut (crew cut, fades, pixie) with an eyebrow wax (or other waxing service).

Buzz Cut + Beard Trim/Shaping

Buzz cut with the same length all over the head with a beard trim or shaping.

Buzz Cut + Wax

All one length buzz cut with an eyebrow wax (or other waxing service).

Detailing + Beard Trim

Extended cleanup of the sides and back of the hair with a beard trim/shaping.

Detailing + Wax

Extended cleanup of the sides and back of the hair with an eyebrow wax (or other waxing service).

Beard Trim + Neck Trim

Cleanup of the nape, sideburns and ear area with a beard trim/shaping.

Mid Length Haircut + Wax

A haircut that lands around the collarbone or shoulder area with an eyebrow wax (or other wax service).

Long Length Haircut + Wax

Long Length haircut that falls around the shoulder blades and below with an eyebrow wax (or other wax service)...

show more

---
See Our Work
No Photos Yet...
This business has no portfolio photos yet.
Reviews
Reviews are no joke! Booksy values authentic reviews and only verifies them if we know the reviewer has visited this business.
Elle is the best! Highly recommended for anyone wanting a perfect cut every time and great experience....
Great work as always! Speedy and precise...
Elle is wonderful and very skilled. I love the hair cut she does, I have been a customer for some time and the hair cut is always the same, wonderful! I highly recommend her....
Excellent spot and excellent care. Super cut. Havent gotten a trim in a while and she took her time doing her thing making sure i was happy with it every step of the way. Super happy and will visit again soon...
Elle always does a wonderful job with my hair. The new space is so nice and the chair was very comfortable!...
Been going to Elle for years...
Thoughtful, extremely high-quality services from Elle, providing advice on products and styling beyond the haircut itself....
I've been going to Elle for many years and am always happy with her service regardless of salon....
Great cut as always, thanks Elle!...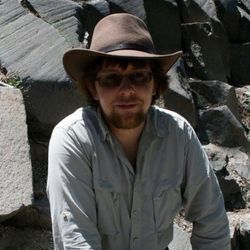 Elle is a great stylist, with a great personality. I have a pretty unique hair style, and she did it perfectly on the first try. Never even thought about going to a different stylist. I'm moving away from Minnesota, and one of the worst parts about l...
El is great! Keeping it flexible during this mess. Great cut too!...
Elle always provides a great service and makes the experience enjoyable....
Great cut, enjoyed every minute!...
Damn good at what she does and is a joy to talk to while she does it. No matter the salon, I'll follow her to get my cut. Highly recommend for men's haircuts!...
A great cut as always! I came in with a weird idea (mullet) and Elle nailed it as usual! Always a great convo included and relaxing to boot! Thanks again!...