BeYOUtifully Made
1241 N State Rd 7, Royal Palm Beach, 33411
BeYOUtifully Made
1241 N State Rd 7, Royal Palm Beach, 33411
---
Popular Services

Makeup x photography session

**Please select a booking date of interest and email us at BeYOUtifullyMadeMUA@gmail.com with additional detai...

show more

BYM Signature Natural Glam

Our standard natural luxury makeover is your go-to polished glam with an immaculately effortless finish. Using...

show more

1 on 1 BYM makeup course (Advanced)

Please email us at BeYOUtifullyMadeMUA@gmail.com for full details on this package. After clicking "book", plea...

show more

---

Other Services

Last minute travel bookings (less than 24 hrs)

If you are requesting travel services within 24 hrs or less, please add this service to your booking.

---

Before/after hours service

Before 9:00am and after 6:30pm

For your convenience, services before and after regular business hours is available upon request, starting at ...

show more

---

BeYOUtifully Made Makeup packages

BYM Signature Natural Glam

Our standard natural luxury makeover is your go-to polished glam with an immaculately effortless finish. Using...

show more

BYM Bold Full Face Glam

Our bold luxury makeover is our definition of the "show stopper" glam. Using a combination of high-end brands ...

show more

High quality mink lash strips

Add on a pair of high quality mink lash strips for a more realistic lash finish. These lashes come in differen...

show more

---

BYM Makeup x Photography package

Makeup x photography session

**Please select a booking date of interest and email us at BeYOUtifullyMadeMUA@gmail.com with additional detai...

show more

---

The BeYOUtifully Made personal shopper experience

The BeYOUtifully Made personal shopper experience

This is the perfect experience to eliminate the stress of "makeup guessing". Our senior, professional artist, ...

show more

Traveling service

---

BYM Bangin' Brows

Brow tinting & grooming (lasts up to 2 weeks)

Non-invasive brow coloring and shaping method used to enhance your brow shape. Have bomb 'Wake up -n-go' brows...

show more

Brow grooming (tweezing/shaving shape up)

Brow maintenance using our tweezing, plucking, trimming and or shaving method. Fabulously shaped brows for a c...

show more

---

BeYOUtifully Made physical 1 on 1 makeup courses

1 on 1 BYM makeup course (Advanced)

Please email us at BeYOUtifullyMadeMUA@gmail.com for full details on this package. After clicking "book", plea...

show more

1 on 1 BYM makeup course (Beginner - on yourself)

Please email us at BeYOUtifullyMadeMUA@gmail.com for full details on this package. After clicking "book", plea...

show more

---

Convenient Travel Service

Travel to me (Within Palm Beach County)

Traveling service

Travel to me (within Broward County)

Traveling service

Travel to me (within Miami Dade County)

Traveling service

---

The BeYOUtifully Made Bridal Experience

All Bridal Packages

Please email us at BeYOUtifullyMadeMUA@gmail.com for full details on these packages

Traveling service

---

BeYOUtifully Made virtual courses

Virtual class: Proper lash application

Virtual class: Lucious lips technique

Virtual class: Banging Brows

Virtual class: Highlight and Contour Technique

Virtual class: Blended eyeshadow technique

Virtual class: Flawless foundation technique

Virtual class: *Full Face* Beginner Friendly

---
Venue Health and Safety Rules
See Our Work
No Photos Yet...
This business has no portfolio photos yet.
Reviews
Reviews are no joke! Booksy values authentic reviews and only verifies them if we know the reviewer has visited this business.
First of all , Thalia is such an amazing soul ! Out of all the classes I've took I want to say this one is by far the best one yet ! Everything from start to finish was very informative & she did not hold back on anything! I really felt like she took...
Thalia!!! I really can't thank you enough for yesterday. I always saw brides posting about how amazing you are but I think until I experienced it myself I couldn't have understood it. You are so kind, fun, and such a perfectionist! I did not only loo...
Very welcoming and inviting! Totally love everything about my appointment! Make-up was flawless and stunning!...
It's a must book !!! You will not regret this makeup experience! Thalia has you feeling beautiful inside and out ! Super professional , kind and definitely knows what she is doing ! Treat yourself and book ladies❤️...
Thalia was an absolute pleasure to be around and her blessed hands curated the perfect look for my deep complexion. She was attentive and guiding me through the process. Thank you for surpassing my expectations and then some. You have an amazing gift...
Taking Thalia's class was life changing! Her knowledge is unmatched. I learned a plethora of things. Her personality and the way she supported me through the class made me feel very comfortable. I can't thank her enough! I can't wait to take the next...
Thalia was the absolute best! I'm so grateful I found her and she is located on Palm Beach! Thank you for your professionalism and artistry...
I was blown away by her professionalism. Best experience hands down. She talked me through the look I was going for and executed WONDERFULLY. Will definitely return for all my makeup needs....
I took Thalia's 1 on 1 Advanced Class and I must say she is a beast at what she does. I've been following her for quite some time and I'm very happy to have taken that class with her. Her knowledge has helped me to see a difference in my work already...
Gifted Hands Done it Again🤗🤗🤗 Thalia was exceptional as always. Timely Visit, allowed me to feel comfortable while she used her Gifted hands to create a master piece.. Totally enjoyed my visit with her..🥰🥰🥰🥰🥰🥰...
Once again my girl slayeeedd me to the gawds. There something about letting an artist be an artist, I don't think I have once shown T a makeup look I want. I always tell her do her thing, do what she see fits and every single time she has blessed my ...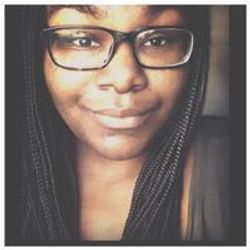 Thalia was very professional and nice. I absolutely loved my make up. She did a very great job. I always had a fear of getting my make up done because of my damaged skin and she made me feel comfortable and beautiful....
Absolutely flawless. I went to Thalia because I hadn't been feeling very pretty lately and wanted to get glammed up for a Valentine's Day date. She did not disappoint. From the moment I sat down in her chair she immediately began hyping me up and rem...
Per usual Thalia's work is effortless. Expect to get exactly what you see. She made me feel like a princess. On a day I found out the gender of my child, and I was proposed to. I could not imagine looking any better. I look forward to working with ...
Thalia is amazing! From booking the service to the application of the makeup, everything was seamless and flawless. I drove from Plantation, Fl (nearly an hour away,) for my engagement photoshoot make-up and I would drive there and back again. She is...
Everything about my appointment was perfect. Her customer service, her personality, and OMG her work is phenomenal! She has gained a new customer! Thanks again!...
Extremely professional and patient...
I have never felt more beautiful. Thalia's service is just impeccable from beginning to end. This is my first review for a makeup service but really felt compelled to leave one after yesterdays makeup and photo session. Thalia listened and exceeeded ...