Lady V Steam
5074 W. Pico. blvd, Los Angeles, 90019
Lady V Steam
5074 W. Pico. blvd, Los Angeles, 90019
---
Popular Services

Divine Wombyn

Tighten. Tone. Tasty. Rejuvenation Herbal Formula. Top tier advanced set up with adjustable electric burner. 3...

show more

Night Steaming May 16, 2021

PLEASE READ BEFORE BOOKING!!! Thank you for booking with Lady V Steam. Vegan snacks and refreshments will be p...

show more

Yoni (PH)resh

BV & Yeast Treatment curated to alleviate vaginas dryness. Women you experience either BV or Yeast infections ...

show more

---

Other Services

Night Steaming (group of 4) May 16, 2021

PLEASE READ BEFORE BOOKING! Thank you for booking with Lady V Steam. Vegan snacks and refreshments will be pr...

show more

Night Steaming (group of 3) May 16, 2021

PLEASE READ BEFORE BOOKING!!! Thank you for booking with Lady V Steam. Vegan snacks and refreshments will be p...

show more

Night Steaming (group of 2) May 16, 2021

PLEASE READ BEFORE BOOKING!!! Thank you for booking with Lady V Steam. Vegan snacks and refreshments will be p...

show more

Night Steaming May 16, 2021

PLEASE READ BEFORE BOOKING!!! Thank you for booking with Lady V Steam. Vegan snacks and refreshments will be p...

show more

---

Yoni/Pelvic Steam Training

Yoni/Pelvic Practitioner Certification

Lady V Steam LLC®/Queen's Den Academy Practitioner Certification is taught by Tyia Cunningham/Queen Den Academ...

show more

---

Steam Treatments

Divine Wombyn

Tighten. Tone. Tasty. Rejuvenation Herbal Formula. Top tier advanced set up with adjustable electric burner. 3...

show more

Yoni (PH)resh

BV & Yeast Treatment curated to alleviate vaginas dryness. Women you experience either BV or Yeast infections ...

show more

Goddess Care Membership (unlimited steaming)

Hey Queens, it's finally here. Lady V Steam offers 30 days of unlimited steaming One "homegirl steam" vouche...

show more

Manifest Motherhood (infertility)

Lets turn up the heat! Our Fertility blend is designed to increase circulation to the reproductive organs. Sti...

show more

Awakened Soul (pms and peri menopause)

Seems like an off and on relationship with your period? Don't settle for irregular menses cycles anymore. Our ...

show more

What About Me (postpartum)

Lets enjoy life! Help us help you find that spark that once was there. Enjoy our postpartum custom blend meant...

show more

Thinking About You (miscarriage)

Yoni Steaming with Lady V Steam will support your body in cleansing after miscarriage. It can also be a wonder...

show more

Private Summers (menopause)

Whewwww Chileee.... it feels like someone just threw me in the oven. Even though steaming is heating up the bo...

show more

Peace & Alignment (pms pain)

Period pain = home, eating & watching movies... "ya'll go on without me" How many times are you going to miss ...

show more

Nubian Balance (teen steam)

Rejuvenation Steam. Electric burner used (low heat). Mild organic rejuvenating herb formula. Best for teenag...

show more

---
Venue Health and Safety Rules
Reviews
Reviews are no joke! Booksy values authentic reviews and only verifies them if we know the reviewer has visited this business.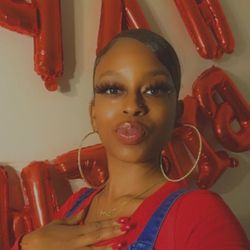 Best service...
Great customer service ❤️...
Ladies are very sweet and informative...
Ambiance was very mellow. Once steaming I felt so relaxed & the temp of the steam was just perfect. Would definitely recommend & will definitely be coming back....
Lady V Steam
Thank you :) We hope to see you soon!
The steam experience was good. I enjoyed my time with my friend while steaming. It was very relaxing and i would want to return. i only wish the woman that helped us would have been a bit nicer, she was not very inviting, she never introduced herself...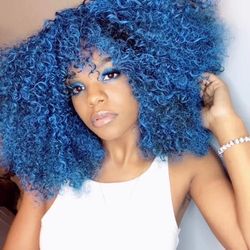 Bomb ! Definitely goin back ! Whole vibe was on point & Ty took very good care of me. High recommended....
LShe was very professional & created a clean, peaceful & comfortable environment. I enjoyed the overall experience!...
Very clean place and customer service is on point...
Great environment and great customer service...
It's so peaceful & relaxing...
The yoni steams are great!! My vagina feels refreshed each visit. It definitely balances my ph level by coming regularly. The atmosphere is soothing and relaxing. Ty's playlist is a whole vibe!! The steam has me ready for bae soon as I get home....
Ty was so great and its such a vibe there. I will definitely be back for another steam thank you for everything Ty...
Lady V Steam
Thank you, we appreciate you!
Very cozy and welcoming environment and the steam was phenomenal 💙💙💙 will return...
Ty was comforting, kind, and welcomed me with open arms. She made me feel nothing but truly content and relaxed. I recommend all beautiful queens to make an appointment with Ty and show yourself some love....
I am a first time Steamer with Lady V Steam, and my experience was Awesome. Very Professional, and made me feel extremely comfortable... I have referred others and I will Be Back....
It was my first time at Lady V Steam, I had an amazing experience and will definitely be back. The ladies that work there are super knowledgeable professional and sweet. I will make sure to refer some friends...
I enjoyed my experience here. I definitely will be coming back soon....
First time steamer here. The team made me feel very welcome. The room and equipment was very clean. The staff was helpful and explained everything. I would go again!...