Sky Beauty Spa Miami (Frank y Gaudy )
8631 coral way, Suite 102, Miami, 33155
Sky Beauty Spa Miami (Frank y Gaudy )
8631 coral way, Suite 102, Miami, 33155
---
Popular Services

Renovación Eyelash 50%^ (2weeks)Volume4,5,6,7d

Full set Eyelash Extensions Classic

Renovación Eyelash 30 % or (3 weeks)Volume4,5,6,7d

---

Remosion Ext Pestañas(Eyelash Extensions Removal)

Difficult Remosion ( Dolor-Picor-Ardor-Molestia)

Normal Removal( Ext en Buen Estado / New Look)

---

EYELASH EXTENSIONS (Extensiones de pestañas)

Full set Eyelash Extensions Classic

Full set eyelash extensions 2D

Full set eyelash extensions 3d

Full set eyelash extensions 4D

"La Dura"Full set( X Capas 8 y 10 D)MEGAVOLUMEN

Full set eyelash extensions 5D

Full set eyelash extensions 6D

Full set eyelash extensions 8D

Full set eyelash extensions Look de Reina

Full set eyelash extensions color

---

EYELASH 70% EXTENSIONS 1week(Cuidado y Renovación)

Renovación Eyelash 70% ^ (2weeks) Classic, 2d,3d

Renovación Eyelash 70%^ (1 week)Volume4,5,6,7d

Renovación Eyelash 70%^ (1 week) MEGAVOLUMEN

---

EYELASH 50%EXTENSIONS 2weeks(Cuidado y Renovación)

Retouch Eyelash Extensions

Renovación Eyelash 50% (2weeks) Classic, 2d,3d

Renovación Eyelash 50%^ (2weeks)Volume4,5,6,7d

Renovación Eyelash 50%^ (2weeks) MEGAVOLUMEN

---

EYELASH30% EXTENSIONS 3WEEKS(Cuidado y Renovación)

Renovación Eyelash 30% or (3weeks) Classic, 2d,3d

Renovación Eyelash 30 % or (3 weeks)Volume4,5,6,7d

Renovación Eyelash 30%or (3 weeks) MEGAVOLUMEN

---

EYEBROWS MICROPIGMENTATION (CEJAS + LABIOS + OJOS)

---

SKIN CARE

Remosion Verrugas Peq C/U (Small Wart Removal)

Remosion Verrugas Gde C/U (Big Wart Removal)

Facial con Limpieza Profunda

Anti acné (microneedle ó Dermapen) + Facial Full

Limpieza de Espalda (Exfoliar + Extr + Nutr )

Facial Anti Edad(anti age) Galvánica (NUSKIN)

Microneedling ó Dermapen+Facial( Anti- Manchas )

Micro Needle ó Dermapen+Facial ( nutrition)

Bbglow+Nutri+Color+Facial(Microneedling-Dermapen)

Fibroblasts Treatments (plasma pen)

---

Blanqueamiento

Blanqueamiento Cuello ( 1 Sesión)

Blanqueamiento Axilas (1 sesión)

Blanqueamiento Codos y Rodillas ( 1sesión )

---
Venue Health and Safety Rules
Reviews
Reviews are no joke! Booksy values authentic reviews and only verifies them if we know the reviewer has visited this business.
Súper contenta con mis pestañas los recomiendo 100%...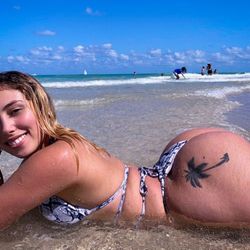 My fav for eyelashes !...
Sky Beauty Spa Miami (Frank y Gaudy )
Thanks so much😙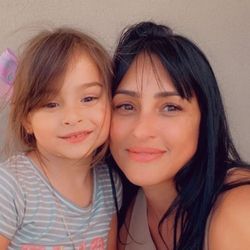 Love it...
Sky Beauty Spa Miami (Frank y Gaudy )
Es un placer atenderte Yanet. Estaremos aquí siempre para ti 🙏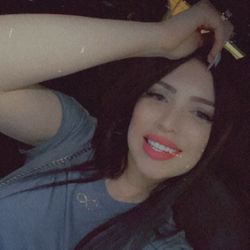 Tengo 4 años o más Y nos los cambio por nadie los mejor de Miami...
Me encanto. Gaudy es muy profesional, delicada y dulce. Vale la pena....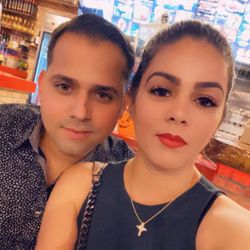 Feliz, complacida y bendecida de hacerme las pestañas con los mejores. Gracias miles me encantan...
Despues de una mala experiencia con mis pestañas hechas en otro lugar , ellos lograron salvar mis pestañas naturales .Ademas de sanarlas y salvarlas , ahora estoy muy feliz de poder lucir unas pestañas hermosas y sin sentir ninguna molestia o incomo...
El mejor de todos, complacida, y feliz con mi cambio.Los recomiendo 100% garantizado....
Sky Beauty Spa Miami (Frank y Gaudy )
Gracias Mi amor por la comfianza!
The staff, service and atmosphere are pretty nice...
Me encanto el servicio y el buen y amable trato....super recomendado ♥️...
Excelente servicio! Lo recomiendo al 100! Las mejores manos sin dudas😍🙏🏻...
Excellent service my face is glowing 😁...
Love Gaudy always professional and my lashes are healthy any super sexy...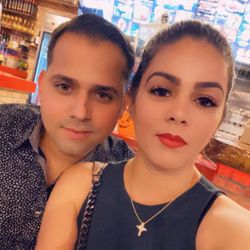 Me encantaron mis pestañas, súper recomendadas, las amé. Excelente servicio, excelente trato...
Súper profesionales y muy buen trabajo lo súper recomiendo 😍...
Sky Beauty Spa Miami (Frank y Gaudy )