Coco Sinclair Beauty Bar
558 W Roosevelt Rd Chicago, IL, Suite 5, Chicago, 60607
Coco Sinclair Beauty Bar
558 W Roosevelt Rd Chicago, IL, Suite 5, Chicago, 60607
---
Popular Services

Loc Retwist

This experience is ideal for loc guests who are in need of getting their locks retwisted at the roots and styl...

show more

Silkpress / Blowout

This experience is ideal for naturals and relaxed guests. This service includes the following: Consultatio...

show more

Blowout (No flat iron)

This experience is ideal for naturals and relaxed guests. This service includes the following: Consultatio...

show more

---

Curly Services

Natural Updo

This experience is ideal for guests who are natural or transitioning. Braided updos are great protective style...

show more

Bantu Knots

This experience is ideal for guests who are natural or transitioning. The Bantu Knot service is a two in one s...

show more

Comb Coils

This experience is ideal for guests who are natural or transitioning. The comb coil service involves natural c...

show more

Healthy Hair Consultation

This consultation is ideal for guests who are in need of professional advice concerning the health, style, and...

show more

Flat Twists

This experience is ideal for guests who are natural or transitioning. The flat twist service is multiple two-s...

show more

Individual Two Strand Twists

This experience is ideal for guests who are natural or transitioning. The Individual Two Strand Twists are mul...

show more

Twist Out

This experience is ideal for guests who are natural or transitioning. The Twist Out service is an installation...

show more

Rod Set

This experience is ideal for guests who are natural, transitioning, or relaxed. The Rod Set service is an inst...

show more

Wash & Go

This experience is ideal for natural hair guests. The Wash & Go service naturally defines your curl pattern an...

show more

---

Straight Services

Healthy Hair Consultation

This consultation is ideal for guests who are in need of professional advice concerning the health, style, and...

show more

Blowout (No flat iron)

This experience is ideal for naturals and relaxed guests. This service includes the following: Consultatio...

show more

Silkpress / Blowout

This experience is ideal for naturals and relaxed guests. This service includes the following: Consultatio...

show more

Relaxer

This experience is ideal for relaxed guests who are in need of a touch up or full application of relaxer. ...

show more

---

Color Services

Color Consultation

This consultation is required for guests who would like a color service. This consultation includes the foll...

show more

Root Touch Up (Semi Permanent)

This experience is ideal for guests who need their new growth colored, or gray coverage. This service inclu...

show more

Root Retouch (Permanent Color)

This experience is ideal for guests who need their new growth colored, or gray coverage with permanent color. ...

show more

Partial Highlights

This experience is ideal for guests who would like a pop of color. Partial highlights are great for those who ...

show more

Full Highlights

This experience is ideal for guests who often would like a pop of color. Full highlights are placed throughout...

show more

Single Color

This experience is ideal for guests who would like a one-step color process. Single Color is an all-over appli...

show more

Balayage

This experience is ideal for guests who would like an ombre of color. Balayage is a technique where hair colo...

show more

Double Process (Lighten + Tone)

This experience is ideal for guests who would like a vibrant color. It's called a double process because it is...

show more

---

Hair Cut & Add-On Services

Loc Detox

This experience is perfect for those suffering from build up in locs from product, lint, dust or dirt. Hair w...

show more

Hair Deinstall

This experience is ideal of those who have trouble taking down protective styles provided by Coco Sinclair Bea...

show more

Conditioning Treatment - Add On Service

This experience is ideal for guests who need some extra tender, love and care. If you've recently come out of ...

show more

Haircut - Add On Service

This experience is ideal for guests who would like a haircut that's longer than an inch or would like a new sh...

show more

---

Hair Extension Services

Ponytail

This experience is ideal for guests who desire a quick protective style that can last for 2-4 weeks. This pon...

show more

Quick Weave

Consultation. Cleanse. Condition. Installation. Style. Trim included. *Bundles and closure are not included a...

show more

Partial Sewin - Perimeter Leave Out

This experience is ideal for guests who desire a protective style for 6-8 weeks with the perimeter of their na...

show more

Full Sewin - Minimal Leave Out

This experience is ideal for guests who desire a protective style for 6-8 weeks with minimal leave out. This...

show more

Closure Sewin - No Leave Out

This experience is ideal for guests who desire a protective style for 6-8 weeks with all of their natural hair...

show more

Custom Wig Consultation

This consultation is ideal for guests who desire to invest in a custom wig that can be worn up to 3-5 years. ...

show more

Custom Wig Installation

This experience is ideal for guests who desire to invest in a long term protective style that can be worn repe...

show more

---

Braids & Locs Services

Loc Retwist

This experience is ideal for loc guests who are in need of getting their locks retwisted at the roots and styl...

show more

Loc style (simple)

Add on to loc retwist for simple styles... Rope twist Half up half down Halo Bun

Loc Style (Complex)

Add to loc retwist for intricate styles... All Updos Two strand twist Half up half down w/ two strand twist E...

show more

Jumbo Boho Soft Locs

This experience is ideal for guests who desire a protective style that will last 3-6 weeks. Jumbo locs are lar...

show more

Medium Boho Soft Locs

This experience is ideal for guests who desire a protective style that will last 3-6 weeks. Medium locs are me...

show more

Small Boho Soft Locs

This experience is ideal for guests who desire a protective style that will last 3-6 weeks. Small locs are sma...

show more

Jumbo Traditional Faux Locs

This experience is ideal for guests who desire a protective style that will last 4-6 weeks. Jumbo locs are jum...

show more

Medium Traditional Faux Locs

This experience is ideal for guests who desire a protective style that will last 4-6 weeks. Medium locs are me...

show more

Small Traditional Faux Locs

This experience is ideal for guests who desire a protective style that will last 4-6 weeks. Small locs are sma...

show more

Jumbo Goddess Faux Locs

This experience is ideal for guests who desire a protective style that will last 4-6 weeks. Jumbo locs are jum...

show more

Medium Goddess Faux Locs

This experience is ideal for guests who desire a protective style that will last 4-6 weeks. Medium locs are me...

show more

Small Goddess Faux Locs

This experience is ideal for guests who desire a protective style that will last 4-6 weeks. Small locs are sma...

show more

Jumbo Marley Twist

This experience is ideal for guests who desire a protective style that will last 4-6 weeks. Jumbo twist are ju...

show more

Medium Marley Twist

This experience is ideal for guests who desire a protective style that will last 4-6 weeks. Medium twist are m...

show more

Small Marley Twist

This experience is ideal for guests who desire a protective style that will last 4-6 weeks. Small twist are sm...

show more

Jumbo Passion Twist

This experience is ideal for guests who desire a protective style that will last 3-6 weeks. Jumbo twist are ju...

show more

Medium Passion Twist

This experience is ideal for guests who desire a protective style that will last 3-6 weeks. Medium twist are m...

show more

Small Passion Twist

This experience is ideal for guests who desire a protective style that will last 3-6 weeks. Small twist are sm...

show more

---

Wax Services

Full Face Waxing

Hair removal from your lip, brows, chin, and sideburns.

Chin Waxing

Hair removal from your chin to your mid-neck.

Lip Waxing

Hair removal from the upper and/or lower lip.

Brow Waxing

Hair removal to shape your brows to frame your eyes and face.

---

Beauty & Makeup Services

Lashes by Lauren - 3D Strip Lashes & Application

This service includes a pair of 25 mm mink lashes by The Lauren Sinclair Experience. Lashes are complimentary ...

show more

---
Venue Health and Safety Rules
Reviews
Reviews are no joke! Booksy values authentic reviews and only verifies them if we know the reviewer has visited this business.
Excellent service! Hair looked amazing!...
Amazing Service! Lauren is very knowledgeable about PROPER natural hair care. I LOVE that she explained every step of the process....
First time, Love her!!!!...
Lovely atmosphere and love my hair...
Ms. Lauren is an excellent stylist. Not only was she super transparent and professional she was also so sweet and comforting. For my visit I got a silk press (I have natural hair), she made sure to tell me about the products she used and that they ca...
She gave me some good advice about my hair...
She was Very professional, she did not rush and took her time for the best results and I love her enthusiasm, highly recommended I'll definitely be going back! -Marqiese J....
I loved my experience❤️. Lauren was so professional and polite. This will be my new natural hairstylist...
Every single time! She outdoes herself! Thank you for making me pretty!...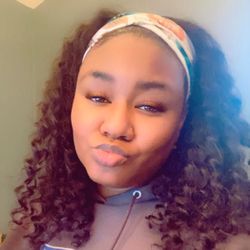 The experience was amazing. Lauren is so sweet and knowledgeable about hair. She ensured i understood the process and what she was doing. I'll definitely be back....
Omg!! I loved my experience!! From the knowledge to the retwist the products, The atmosphere, The customer service....Everything was on point!! I will definitely be back ❤️...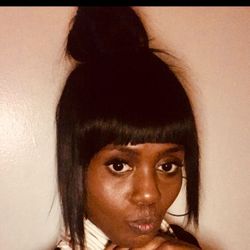 I love it here . Lauren is so knowledgeable and experienced . I love her . She takes her time with the hair experience and she teaches you about the importance of how to maintain healthy hair . I must say I love my traditional Sew In...
Awesome! She was professional, polite and so gentle with my daughter. My daughter loves her hair😉...
Absolutely loved being serviced by Lauren!! I have passion twists that I love and her salon was private and safe!!! She knows cosmetology, takes care of your natural hair, and ensures that she takes the time to explain proper after care. I highly re...
I had a great experience today at Coco Sinclair beauty bar. She is very knowledgeable about hair care and explains the process as she goes along. She is very gentle and fast. I felt safe knowing that she takes covid 19 safety measures seriously. My c...
I loved everything about my experience. The space is clean and the mood was perfect. My service was beyond my expectations and my locs look great. Lauren is top notch!...
Amazing service! Super knowledgeable about natural hair!...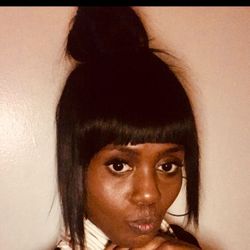 I sent my daughter to Coco Sinclaire and she absolutely loved the experience. My daughter Lexis loves her passion twist . She's been getting so many compliments . So thanks again . You Rock !...
Thanks for your service, I absolutely love my hair and I am very satisfied . Your awesome woman!...