Noeliasnailsart
14281 Potomac Mills Rd, 114, Woodbridge, VA, 22192
Noeliasnailsart
14281 Potomac Mills Rd, 114, Woodbridge, VA, 22192
---
Popular Services

Acrylic overlay

This service include on gel color of your choice, it can be customize with nail art, line work, stones, charms...

show more

---

NATURAL NAIL SERVICES

Gel manicure

Basic manicure with an overlay of gel polish of your choice.

Acrylic overlay

This service include on gel color of your choice, it can be customize with nail art, line work, stones, charms...

show more

---

COLORED ACRYLIC SETS

Short color acrylic

Short acrylic set include one colored acrylic of your choice. it can be customize and include stones, marble, ...

show more

Medium colored acrylic set

Medium set include one colored acrylic of your choice. it can be customize and include stones, marble, foil, c...

show more

Long colored acrylic set

Long set include one colored acrylic of your choice. it can be customize and include stones, marble, foil, cha...

show more

XL colored acrylic set

XL set include one colored acrylic of your choice. it can be customize and include stones, marble, foil, charm...

show more

---

REMOVALS

Acrylics nail removal

It consist of removal of acrylic nails, it ends up with a nice massage and one coat of clear strengthened nail...

show more

---
Venue Health and Safety Rules
Reviews
Reviews are no joke! Booksy values authentic reviews and only verifies them if we know the reviewer has visited this business.
Absolutely loved the experience. This was my first time with Noelia and it won't be my last. Great atmosphere, professional service and most of all Noelia takes her time to get it perfect. The color and shape was exactly what I wanted. I've already b...
first time getting em done! they turned out rly pretty 😊...
Amazing service! Beautiful work space, I wanted something pink and pretty 💅🏽🌸 she did not disappoint. Thank you so much ♥️...
Noelia was excellent and she cares about the health of your nails, as well. I will definitely be going back....
Great atmosphere, always makes her clients feel comfortable. Great conversation. Very skilled in her craft....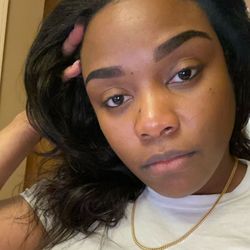 I've never tried a solo nail stylist and I must say I'm at an awe!!!! This beautiful woman has created a sheik, clean atmosphere that made me easy to relax! Now my nails...ARE ON POINT...OK! I've never had ANYONE clean my nail beds and trim my cuticl...
Noelias work is amazing she is super friendly. I love that she explains every step of the way. My nails use to burn going to other salons but since I've been going to her no issues! ❤️...
Noelia is an amazing artist, so and welcoming and friendly!...
Very welcoming! And nice! Absolutely love my nails!...
Had an amazing experience. She's attentive,detailed and super creative!...
Noelia does amazing work. She takes her time and is very precise. I will definitely be going back! Thank you!!...
Noelia is amazing! She pays great attention to the details and does beautiful nails ! i am very happy with the result. Thank you Noelia 💖...
Noeliasnailsart
Thank you so much for your visit 🙏
Our experience was wonderful with Noelia! It was my mother and myself first time going to Noelia but it will not be our last. She has a great loving personality. I love that she takes her time and she gives you what you want. Her studio is nice and c...
Noeliasnailsart
Thank you 🙏 it was a pleasure having you.
Amazing!!! Noelia i love love love your work. Very welcoming and you feel like you can talk to her about anything. Very accommodating and super clean. I will keep coming back ALWAYS....
Noeliasnailsart
Thank you 😊🙏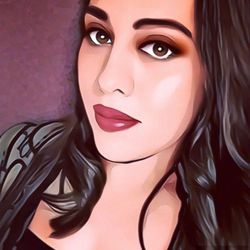 Me encantó su trabajo ❤️ volveré con ella me sentí cómoda hablando con ella...
Noeliasnailsart
Muchas gracias 🙏
Finally found an amazing nail tech for my time here in VA. Super down to earth and knows her stuff. Took her time to perfect everything from start to finish...she even gave my cuticles some love (which many don't at all)....
Noeliasnailsart
Thank you 🙏
Amazing talent and excellent service...
Noeliasnailsart
Thank you 🙏
Unfortunately my nails continuously popped off not the first time, I had been 4x and each time I either had to get multiple broken nails fixed or full set due to having to take my nails off and not enough availability to get back in if you brake a na...
Noeliasnailsart
Hello, Madyson thank you for your review, i do take in consideration every review, unfortunately this has been very miss interpreted from your part, the appointment was schedule for friday 12th 2021 at 8: am your previous appointment was jan 14th 2021. that is 4 weeks and 1 day exact, you sent me a txt message today 2/10/2021 asking me if i can do your appointment earlier than 8:00 am because you need it a full set instead, i told you i can't come in earlier but i can try to change your appointment for a different day, then you said you wanted to keep your appointment i responded you, saying that i won't be able to do a full set in 2 hours and i won't be rushing to do a full set specially when your full sets requires of crystal placement hand drawing design, you wanted me to cancel the appointment and i explain to you my policy and that apply to everybody with no exceptions, sorry you don't agree to them. Thank you for supporting my business and good luck always