Hair By Yolanda
Salon Brittany, 33756 Schoenherr Rd, Sterling Heights, 48310
Hair By Yolanda
Salon Brittany, 33756 Schoenherr Rd, Sterling Heights, 48310
---
Popular Services

Mold/Style

Clients with short RELAXED hair. Hair is shampooed, conditioned, molded, and styled

Silk Press (Ages 13 & up)

For natural hair or transitioning from a relaxer. Styled straight or curled provides bounce and shine. **PRICE...

show more

Trim

MUST be scheduled with at least a basic shampoo service. In order to provide the best trim possible, it is re...

show more

---

PRIORITY APPOINTMENT FEE

Appointments outside of operating hours

Fee will be added by the stylist if an appointment is requested on a scheduled off day.

Destination Appointment

There is an additional fee for traveling to you for offsite hair services for special occasions such as a wedd...

show more

---

PRE SHAMPOO SERVICES

Detangling

Fee is charged if hair is excessively tangled and needs detangling prior to shampooing. Hair should be tangle ...

show more

---

PIXIE Styles

Mold/Style

Clients with short RELAXED hair. Hair is shampooed, conditioned, molded, and styled

Silk and style

Clients with short UNRELAXED hair or transitioning from a relaxer. Includes shampoo, conditioning, and style

Pixie Partial Relaxer

Focuses only on relaxing the sides and back of head. Service includes shampoo, conditioning, mold, and style

Pixie Full Relaxer Touch-up

For clients with 4 to 6 weeks of new growth but in need of a touch up all over. Service includes shampoo, cond...

show more

Pixie full relaxer

For clients with 6 weeks or more of new growth all over or hair that has never been relaxed. Includes shampoo,...

show more

---

RELAXED Styles

Shampoo & Style

Clients with medium length to long relaxed hair. Service includes shampoo, condition, and style

Relaxer Touch-Up

For clients with 3 inches or less of new growth. Medium length to long hair. Service includes shampoo, conditi...

show more

Full Relaxer

For clients with more than 3 inches of new growth or requesting a VIRGIN relaxer service. Includes shampoo, co...

show more

---

Silk Press (UNRELAXED HAIR)

Silk Press (Ages 13 & up)

For natural hair or transitioning from a relaxer. Styled straight or curled provides bounce and shine. **PRICE...

show more

Silk Press (ages 13 & up) with Steam Hydration

For natural hair or transitioning from a relaxer. Hydration steam treatment follows the shampoo to help lock i...

show more

Sweetheart Press (ages 7-12)

For your little princess who is natural or transitioning out of a relaxer. Styled either straight or curled gi...

show more

Sweetheart Press (ages 7-12) with Steam Hydration

For your little princess who is either natural or transitioning out of a relaxer. Hydration steam treatment fo...

show more

---

Heatless Styles (RELAXED HAIR)

Flexi-Rod set

For medium length to long hair. Hair is rolled or spiraled with flexi-rods while wet and then styled after it ...

show more

Corkscrew set

For medium length to long hair. Hair is rolled in a "corkscrew" form with perm rods while wet and then styled ...

show more

---

Heatless Styles (UNRELAXED HAIR)

Flexi-Rod Set

For medium length to long hair. Hair is rolled or spiraled with flexi-rods while wet and then styled after it ...

show more

Corkscrew Set

For medium length to long hair. Hair is rolled in a "corkscrew" form with perm rods while wet and then styled ...

show more

---

Color Services

Semi permanent color

IN PERSON CONSULTATION REQUIRED Styling not included

Demi permanent color

Styling not included. IN PERSON CONSULTATION REQUIRED

Permanent color

IN PERSON CONSULTATION IS REQUIRED Styling not included

Permanent highlights (1/2 of Head)

For medium to long length hair. Styling not included **IN PERSON CONSULTATION REQUIRED**

Permanent highlights (1/2 head) Pixie

For Pixie styles. Styling not included IN PERSON CONSULTATION REQUIRED

Pop of color (foils)

Styling not included IN PERSON CONSULTATION REQUIRED

---

Shampoo only services

Shampoo with Conditioning, and Blow Dry

Service provides shampoo, conditioning & blow dry ONLY. Additional charges apply if straightening and/or styli...

show more

Shampoo, Protein, Conditioning & Blow Dry

Service provides shampoo, conditioning, protein treatment and blow dry ONLY. Additional charges apply if strai...

show more

Shampoo with Conditioning, Blow Dry & Trim

Service provides shampoo, conditioning, blow dry, and trim. Additional charges apply if straightening and/or s...

show more

Shampoo, Protein, Conditioning, Blow Dry & Trim

Service provides shampoo, conditioning, protein treatment, blow dry, and trim ONLY. Additional charges apply i...

show more

Shampoo, Conditioning Mask, & Blow Dry

Service provides shampoo, deep moisturizing conditioning mask & blow dry ONLY. Additional charges apply if str...

show more

Shampoo, Conditioning Mask, Blow Dry, & Trim

Service provides shampoo, deep moisturizing conditioning mask & blow dry ONLY. Additional charges apply if str...

show more

---

Add On Options

Cut

MUST be scheduled with at least a basic shampoo service. In order to provide the best cut possible, it is req...

show more

Trim

MUST be scheduled with at least a basic shampoo service. In order to provide the best trim possible, it is re...

show more

Protein Treatment

MUST be scheduled with at least a basic shampoo service. Additional charges if straightening and/or styling is...

show more

Conditioning Mask

MUST be scheduled with at least a basic shampoo service. Additional charges if straightening and/or styling is...

show more

Hydration Steam Treatment

Intensifies the moisture of the hair by opening the hair cuticle and allowing the deep conditioner to penetrat...

show more

Scalp detox

Purifies and detoxifies while removing excess particles and oils that contribute to scalp irritations. It also...

show more

---
Venue Health and Safety Rules
Reviews
Reviews are no joke! Booksy values authentic reviews and only verifies them if we know the reviewer has visited this business.
Very nice place and very clean atmosphere. Yolanda knows how to handle thick and coarse hair. She tell you what she is using on you and why. Which I like because it shows care for individual hairstyles. Thank you...
Yolanda did an amazing job! I am looking forward to booking again. 10/10 experience....
I love my haircut and style!!! The salon is clean and safe and always a great experience!...
Very nice and genuine ... I love my hair color...
Yolanda does the best silk press on my type 4 natural thick hair. I love my hair!!! Thank you...
Excellent enjoyed my experience...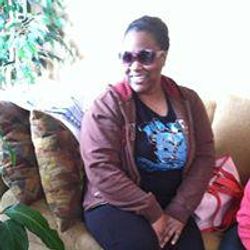 If you want a beautician who will care and treat your hair like it was her own....look no further than Yolanda. She has taken so much care with my hair as well as my two girls. It is the healthiest it has ever been. If you are looking for a beauticia...
She is very professional and has a genuine love for her clients and the healthyness of their hair....
Yolanda brough my hair back to life as it had been thoroughly neglected while the shops were closed. Yolanda is vedy professional and goes above and beyond making you feel comfortable. She was very careful and sanitized promptly which eased the initi...
I really enjoyed my visit to the salon, and I Love my new haircut and hairstyle. Yolanda is the perfect stylist if you are looking for the full package. She's confident in her work and she makes sure you are satisfied with her work. If you are loo...
Yolanda provided the best service I have ever received from a hair stylist. From start to finish, she continually ensured that I was physically comfortable and that I was happy with how she was treating, trimming, and styling my hair. She was very ki...
Ms. Yolanda is a very professional, knowledgeable and compassionate about her work and clients hair. Thankyou so much for using proper santization before, during and after taking care of my hair! It was my 1st time with her and I already made an appo...
Did a great job with my hair and was super kind, as always! Will be coming back, of course!...
Yolanda has done my daughter's hair twice and we are quite pleased with her work. She is extremely patient, and genuinely looks to both teach & learn in order to do what is best for the client. We are very happy to have found her....
Just great. Always nice and friendly. Cares about your hair....
Yalonda always does a great job with my hair. She knows how to make my hair flow when she does a haircut. Any service that she perform to my hair is always awesome....