Nailz By ILi
4002 W Waters Ave, Suite 9, Tampa, 33614
Nailz By ILi
4002 W Waters Ave, Suite 9, Tampa, 33614
---
Popular Services

Nail Art

pricing varies depending on the art and details

Fill in 3 weeks

An acrylic fill in to refill, rebalance, and reshape your artificial enhancement. Fill in pricing varies with ...

show more

Gel X Short

soft gel nail enhancements with the choice of square, coffin, or stiletto. With a choice of regular polish. W...

show more

---

Other Services

Natural Overlay w/ Gel Top

This service can be done in clear, peachy nude, or a pinky nude acrylic or hard gel.... (color acrylic is ext...

show more

---

Monthly Promo

ILi Freestyle

This is for a Brand New Set Only......(if you choose this option and have nails on please book a soak off as w...

show more

---

Acrylic Services

Soak Off - Acrylic Removal

Removing the acrylic nails the correct way by soaking them in our acetone. The soak off removal's pricing vari...

show more

Full Set Short Square

A nude or clear acrylic full set short and square with a choice of regular polish.

Full Set Medium Square

A nude or clear acrylic full set medium and square with a choice of regular polish.

Full Set Long Square

A nude or clear acrylic full set long and square with a choice of regular polish.

Fill In 2 weeks

An acrylic fill in to refill, rebalance, and reshape your artificial enhancement. Fill in pricing varies with ...

show more

---

Manicures

Male Manicure w/ Nail art

$50 is the STARTING price which includes a manicure and nail art (PRICE MAY VARY depending on how detailed the...

show more

Basic manicure

Traditional manicure complete with hand soak, nail trim, shaping, cuticle grooming, lotion massage, buffed to ...

show more

---

Pedicures

Basic Pedi w/ REGULAR POLISH

Basic pedicure includes soaking your feet, cutting toes nails, buffing, cuticle work, filing nails into shape,...

show more

Basic Pedicure w/ GELPOLISH

Basic pedicure includes soaking your feet, cutting toes nails, buffing, cuticle work, filing nails into shape,...

show more

Gelly Pedicure w/ GELPOLISH

Gelly pedicure includes cutting toes nails, buffing, cuticle work, filing nails into shape, a scrub, smoothin...

show more

Volcano Pedi w/ GELPOLISH

Relax and rejuvenate with exfoliating and moisturizing benefits with our organic 5 step treatment: 1. Detox vo...

show more

---

Soft Gel Extensions

Gel X Short

soft gel nail enhancements with the choice of square, coffin, or stiletto. With a choice of regular polish. W...

show more

Gel X medium

soft gel nail enhancements with the choice of square, coffin, or stiletto. With a choice of regular polish. W...

show more

---

Hard Gel extensions

Hard Gel Extension Short Full Set

Hard Gel Extension Medium Full Set

Hard Gel Extension 2 Week Fill

Hard Gel Extension 3+ Weeks Fill

---

Extra Services

Gel polish removal

Gel polish removal on natural nails.

Polish Change Only

$10 reg polish $15 gel hands $20 gel toes

---

Last min reschedule fee and No Show Fee

No Show Fee

If you have previously no showed for an appointment, a $45 fee will be added to the total cost of your next ap...

show more

Last Minute Cancellation Fee

Per salon policy, if you cancel last minute (less than 24 hours), you will be charged a $25 fee. By booking o...

show more

---
Venue Health and Safety Rules
See Our Work
No Photos Yet...
This business has no portfolio photos yet.
Reviews
Reviews are no joke! Booksy values authentic reviews and only verifies them if we know the reviewer has visited this business.
My nail tech is amazing and the shop is beautiful filled with positive vibes!!!!...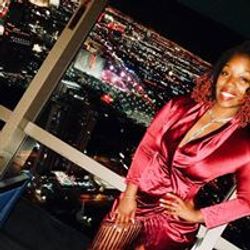 Ili is awesome, period...
Nailz By ILi
😂 thanks girl 🥰
BOOK WITH ILi!! Hands down the best nail tech in Tampa! I can't even begin to describe how amazing my experiences are with ILi!!! She shows love (you can see that in her work), cares for her clients, and is a PERFECTIONIST LIKE OD!! She will never di...
It's obvious that Ili is really passionate about what she does, and I love that she channels her appreciation for art into a wearable form! The salon she is in is very clean and mask compliant, and has a great vibe. For once I'm actually excited to g...
Nailz By ILi
always enjoy doing your nails🥰
ILi did an amazing job on my pedi, love it!🤩...
Always goes above and beyond! Always patient and very consistent and detailed....
The entire experience was amazing. Ili is extremely professional and a natural artist. I received one the best pedicures"jelly" in life. My nails are perfectly shaped and attention to detail with each design. Thanks for taking care of me....
Nailz By ILi
you are so welcome thank you, anytime
Beautiful as slways i am never disappointed ✊✊❤❤🔥🔥🔥...
Nailz By ILi
thanx gurl always appreciated your support 🖤🖤
Absolutely loved everything about my experience with Ili! My nails turned out fabulous and they LASTED wayyyy longer than I expected. She's so thorough and really takes her time which I appreciate so much! She killed it! So happy, 10/10 recommend!...
Nailz By ILi
thank you so much i gotchu 😉
She deserves more than just 5 stars! Her work is meticulous. Her artwork is mindblowing. I'll be going to her for a long long time to come!...
Nailz By ILi
thank you so much!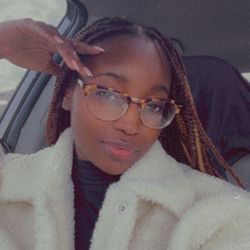 ili became my new nail about two months ago and had done an amazing job every time!...
Nailz By ILi
thank you!!!
She's a true artist and makes sure to perfect whatever she's doing. Love her....
She is my nail tech soulmate!! Her work is always on point and always what I ask for. This lady is the bomb!!...
Nailz By ILi
thanx girl always fun!!
She's great very detailed and nails last a while...
She always does an incredible job! Love her!...
Nailz By ILi
thanx Liz for being one of my biggest supporters 😘
LOVE my nails! Ili was sweet and did an amazing job on the shape and design of my nails!! My natural nails have never looked so good!...
Nailz By ILi
thank you so much!!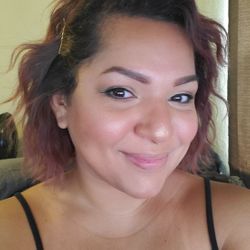 If you want nails from a true artist go see Ili, this woman is a master at doing nails. 😍...
Nailz By ILi
thank you sam!! 🥰🥰
Always a pleasure to have my nails done by ILi, she does amazing work and detailed oriented. If you want an amazing experience you need to book with her ASAP....
never cheating on my girl ever !! thank you so much 💖...
Nailz By ILi
you're so welcome girl!! 🥰