Islegia's braids by Mo
3960 Boulevard Pl, Suite C, Indianapolis, 46208
Islegia's braids by Mo
3960 Boulevard Pl, Suite C, Indianapolis, 46208
---
Popular Services

kids french braids added hair 12 & under

Hair included-text me for hair color PLEASE COME WASHED AND BLOW DRIED Beads are not included

Medium knotless waist length (hair included)

Most popular..These are natural looking and full knotless braids Hair is included Send hair color#, please co...

show more

Med midback knotless

These are MIDBACK LENGTH KNOTLESS not waist!! Please come washed and blow dried Please send hair color#

---

Other Services

Wash and blow dry

This service is a wash and blow dry only no style included If you would like a trim that is an extra service ...

show more

Wash & set

This service consist of relaxation of a fresh wash, blow dry & trim with a set..

Man bun

This service is for hair that covers half or top portion of the head ONLY comes with a wash and blow dry

MEN box braids natural hair

Men natural hair only This service comes with a wash and blow dry

Retwist dread locs

Retwist only Comes with wash I do not style dreads

Freestyle braiding with natural hair

This service is only for natural hair, French braiding with no hair added comes with wash and dry.. Price does...

show more

kids braids no hair added 12 & under

Please come washed and blow dried Beads are not included

kids french braids added hair 12 & under

Hair included-text me for hair color PLEASE COME WASHED AND BLOW DRIED Beads are not included

Kids singles with beads

Hair included, beads not included Please come washed and blow dried Please send hair color# needed

Small braids in pony

Kids only - these braids are small not medium Hair included Please come washed and blow dried Please send d...

show more

Kids half French half singles

Kids ONLY singles in the back for flexibility and French braided in the front. Hair included pls send hair co...

show more

kids box braids 12 and under (hair NOT included)

9 bundles of prestretched hair needed.. 18" is usually used for 12 and under or desired length PLEASE COME WAS...

show more

kids knotless braids 12 and under (hair included)

Please come washed and blow dried Please send desired hair color#

Kids butterfly locs hair NOT inclu

6 packs of water wave crochet hair required or 5 packs of spring twist crochet hair PLEASE COME WASHED & BLO...

show more

Feeders 2 braids hair NOT included

Please come washed and blow dried 2 bundles of prestretched hair needed XPRESSIONS, RUWA, SPECTRA If you wo...

show more

2 twin feeders

Hair NOT included 3 bundles of prestretched hair This style is 4 braids 2 twin braids on each side that are ...

show more

Feeders 4-6 braids hair NOT included

Please come washed and blow dried 3 bundles of prestretched hair needed XPRESSIONS, RUWA, SPECTRA

Feeders 8-10 braids hair NOT included

Please come washed and blow dried 4 bundles of prestretched hair Xpressions, ruwa, spectra

Pop smoke braids hair NOT included

Please come washed and blow dried 5 bundles of prestretched hair required

Knotless/box braids touch up 1st 3 rows

Touch up is for medium size ONLY SMALL KNOTLESS $50 1st 3 rows Hair must be taken down for touch up

Touch up Perimeter medium

Medium knotless touch up ONLY SMALL KNOTLESS $70 Includes first 2 front rows and back 2 rows hair must be ta...

show more

Large knotless waist hair inclu

Jumbo or Large knotless Waist length Please come washed and blow dried Please send hair color#

Large knotless butt length

Hair included Please come washed and blow dried Please desired hair color#

Med midback knotless

These are MIDBACK LENGTH KNOTLESS not waist!! Please come washed and blow dried Please send hair color#

Medium knotless waist length (hair included)

Most popular..These are natural looking and full knotless braids Hair is included Send hair color#, please co...

show more

Med/Butt length knotless (hair included)

Please come washed and blow dried Please send hair color# before appointment

Small knotless waist length (hair included)

Please come washed and blow dried Please send hair color# before appointment

Small knotless butt length (hair included)

Please come washed and blow dried Please send hair color# before appointment

Crochet styles

Please come washed and blow dried Hair is NOT included, 5-6 packs of crochet hair needed. Depending on how fu...

show more

Goddess braids waist length

$20 deposit required (non refundable) Hair NOT included 5 bundles of prestretched hair & 1 pack of deep wav...

show more

Bohemian bob length knotless

Bob/ shoulder length Hair NOT included 4 bundles of prestretched hair & 1 pack of bohemian crochet hair Ple...

show more

Bohemian waist knotless

This style is medium size knotless braids with curly ends. Hair NOT included 5 bundles of prestretched hair ...

show more

Box braids medium size (hair NOT included)

Waist length hair not included 12 bundles of prestretched hair needed for this service. Recommended brands Ru...

show more

Box braids small size (hair NOT included)

$20 deposit required within 24 hrs of booking or appointment will be canceled (non refundable) cash app only $...

show more

Box braids goddess hair NOT inclu

$20 deposit required within 24 hrs of booking or appointment will be canceled (non refundable) cash app only $...

show more

Passion twist (hair not included)

6 packs of passion twist crochet hair or deep wave crochet hair required Please come washed and blow dried..

Tribal braids in a pony/bun

Hair not included 6 bundles of prestretched hair required

Tribals 2 layers (hair included)

Please come washed and blow dried Please send color# desired

Tribals 3 layers (hair included)

Please come washed and blow dried Please send color# hair desired

Straight back tribals

These are 2 layer xsmall braids straight back

Butterfly bob locs (hair NOT included)

Please come washed and blow dried 5 packs of spring twist - ruwa brand Or 6 packs water wave crochet - freetr...

show more

Butterfly locs midback

Hair not included 7 packs of spring twist needed Brand- ruwa or xpressions Please come washed and blow drie...

show more

Butterfly locs waist

Hair is not included 7 packs of spring twist crochet hair needed Please come washed and blow dried

Butterfly locs butt length

$20 deposit required within 24 hrs of booking or appointment will be canceled (non refundable) cash app only $...

show more

Half up half down feeders

This is only for French braids NOT singles Hair NOT included 5 bundles of prestretched hair Please come washe...

show more

Goddess braided ponytail

Please come washed and blow dried Hair not included 4 bundles of prestretched hair xpressions or Spectra and...

show more

Braided bun hair NOT Included

Hair braided up in a bun or ponytail if you have a specific style please send me picture I can tell you how mu...

show more

Half French braid, half singles

Hair NOT included., 7 bundles of prestretched hair required.

Lemonade braids small hair included

$20 deposit required within 24 hrs of booking or appointment will be canceled (non refundable) cash app only $...

show more

Lemonade braids med hair included

Please come washed and blow dried., please provide color# hair desired

Quick weave hair NOT included

Please come washed and blow dried 2 bundles is needed

Half up/half down stitch braids in front

Hair NOT included This beautiful style is classy and simple with your choice of a sew in or quick weave., 2 ...

show more

Full sew in hair NOT included

With Small leave out I do not service closures. comes with wash and blow dry style, will be an extra service

Half head knotless

This service is only for half a head of hair hair must be 4" in length to grip Hair included for knotless bra...

show more

Half head knotless curly ends

Hair NOT included 4 bundles of prestretched hair & 1 pack of deep wave crochet hair 18-22" Please come washe...

show more

Micros braids one size only

Hair not included 2 packs of human hair needed should equal out to 2 big bundles or 4 small bundles Please co...

show more

---
Venue Health and Safety Rules
Reviews
Reviews are no joke! Booksy values authentic reviews and only verifies them if we know the reviewer has visited this business.
Always satisfied and gets me in and out...
She NEVER disappoints!! Fast and SUPER NEAT! I won't go to anyone else for my protective styles because she is THE BEST! That's on Mary had a little lamb PERIOD!...
She did an awesome job...... my daughter loved her braids...............
Always love the way she does my hair now and way back then you rock superstar!!!!...
I had a great experience! She does really good work & it took way less time than I expected it to take! I will definitely recommend her to my family & friends....
I love my hair! Loved the services and conversations! She did everything she said and i love the results of my hair....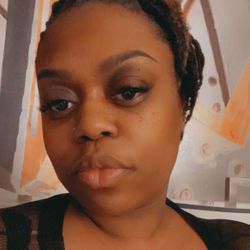 Great work!...
Service was amazing. Professional and quick...
The service was great! She was there waiting for me when I walked through the door and she started when I sat in her chair! Very professional 👍🏾...
Wow!! Monique was so nice and professional! She made sure that I was comfortable and enjoying my experience! I love my hair, it's neat and clean and I'm already trying to get on her books again. The environment was relaxing and I had a great time....
She was great! Very nice, professional, and fast! Already booked my next appointment!...
Everything was excellent! Very professional, time efficient, and all around amazing customer service!! Thank you Mo!😘...
Great experience.Love my hair and would definitely recommend.Will definitely come back....
I really loved her energy and vibe very professional take pride in her work and was actually quick and neat I loved the whole experience most definitely will be coming back...
Very neat and professional...
Monique did an amazing job on my hair. She was really nice and made me feel very comfortable to talk to her. These are the best braids I've ever had, I am completely obsessed with my hair!!❤️...
Great service and environment...
I love that she has openings on the weekends. She also has later options as well. She is very quick and the hairstyle my daughter got was very neat. Clean environment and safety precautions were in place such as wearing a mask and sanitizing before a...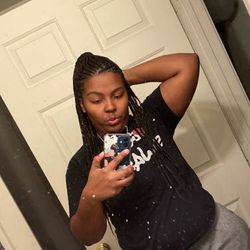 The absolute best From Booking to Getting Styled! Amazing Talent!...
🎶 playlist is a whole vibe...