---
Popular Services

💥Car Detailing💥

Foam Wash, Interior Cleaning & Shine, Door panels cleaned & Shine,Detailed Vacuum, Carpet lightly Cleaned with...

show more

Traveling service

❤️Ladies Wednesday Only❤️

Foam wash, vacuum, windows cleaned , console deep cleaned and shine , wheels deep cleaned with tire dressing ,...

show more

Traveling service

🔥2 Car Special🔥

Shampoo exterior wash , interior cleaning includes vacuum, console wipe down with Shine & protectant, seats va...

show more

Traveling service

---

Other Services

🔥2 Car Special🔥

Shampoo exterior wash , interior cleaning includes vacuum, console wipe down with Shine & protectant, seats va...

show more

Traveling service

Detox Polish🔥🏎

This is a step 1 polish to remove swirls, oxidation, water spots, and minor scratches from your paint to give ...

show more

Traveling service

💥Car Detailing💥

Foam Wash, Interior Cleaning & Shine, Door panels cleaned & Shine,Detailed Vacuum, Carpet lightly Cleaned with...

show more

Traveling service

💰Famous Pack💰

Shampoo wash , vacuum, window cleaning , Steam Clean Interior , Wipe down & shine everytime on the inside , sh...

show more

Traveling service

❤️Ladies Wednesday Only❤️

Foam wash, vacuum, windows cleaned , console deep cleaned and shine , wheels deep cleaned with tire dressing ,...

show more

Traveling service

🙏🏽Sunday Appointments Only🙏🏽

Foam Wash, Interior Cleaning & Shine, steam clean interior , minor stain removal,Door panels cleaned & Shine,D...

show more

Traveling service

💥SUV Detailing💥

Foam Wash, Interior Detailed , vents cleaned,interior Shine, Door panels cleaned & Shine,Detailed Vacuum, tire...

show more

Traveling service

💥Truck or Bigger💥

Foam Wash, Interior Cleaning & Shine, Door panels cleaned & Shine,carpet lightly cleaned,Detailed Vacuum, tire...

show more

Traveling service

🔥Showroom Floor Package🔥

Foam Wash, Interior Deep steam ,Cleaning & door panels cleaned & Shine,Detailed Vacuum, steam clean interior ,...

show more

Traveling service

Engine Bay Detailed

Engine Bay cleaned, wiped down with protective shine. All dirt and Debris will be removed.

Traveling service

Headliner Clean

Headliner Deep clean and steam clean. Stain removal

Traveling service

Detox Clean

Exterior Shampoo Wash & wax,bug and tar removal ,Wheel & tires deep cleaned, tire dressing ,exterior trim shin...

show more

Traveling service

SUV Seat Shampoo & Wash

Seats shampoo with Foam Wash, Interior Cleaning & Shine, Door panels cleaned & Shine,Detailed Vacuum, tires De...

show more

Traveling service

Truck Seat Shampoo & Wash

Seats shampoo with Foam Wash, Interior Cleaning & Shine, Door panels cleaned & Shine,Detailed Vacuum, tires De...

show more

Traveling service

Seats Shampoo for Cars

Seats shampoo with Foam Wash, Interior Cleaning & Shine, Door panels cleaned & Shine,Detailed Vacuum, tires De...

show more

Traveling service

Carpet clean

Carpet Deep cleaned and Deodorized

Traveling service

Kids Car Seats

Kids car seats steam cleaned and sanitized

Traveling service

Pet Hair

If you have excessive pet hair in your vehicle theirs a pet cleaning fee. It takes extra time and effort to ge...

show more

Traveling service

New Car Service

If you purchased a vehicle off the lot and want to get everything touched up like the seats,carpet, floor mats...

show more

Traveling service

Trash Fee

If your vehicle has lots of unwanted items or trash for disposal that you do not remove before appointment. O...

show more

Traveling service

Hand Wax✋🏾

Exterior Foam Wash only, clay bar to remove contaminates from paint. Wheels & tire deep clean, tire dressing,H...

show more

Traveling service

Steam Clean Interior

Add Steam Clean service to your vehicle to give your interior that deep clean and remove heavy grime or dirt. ...

show more

Traveling service

Hand Wax🤲🏽

Add Hand Wax to your Vehicle to give it that Ultimate shine & to fill in minor scratches. Not guaranteed to re...

show more

Traveling service

---
Venue Health and Safety Rules
Reviews
Reviews are no joke! Booksy values authentic reviews and only verifies them if we know the reviewer has visited this business.
Amazing I could see my reflection when he was done. Will come back!...
Very professional, my car looks brand new! Definitely about to be a regular customer...
Very great work done by Dre and Chrissy! My car look like straight glass🤍...
Amazing, great with communication, very friendly, and they came early. Will definitely be booking again!!!...
THE GOAT HANDS DOWN!!!...
Did a great job on my car had it smelling and looking brand new again...
Excellent customer service and my car look new...
Fast, convenient and professional I greatly appreciate it 🙏🏾...
They did an exceptional job I definitely recommend....
Dre was punctual and very professional! My car looked like a brand new car everyone couldn't believe how nice it looked and smelled. I Will be a returning customer. They are amazing!...
I'm so happy with the finished look, my car looks like I just drove off the lot. Dre was on time, professional and he is very meticulous when it comes to cleaning. I would recommend him to anyone who needs a mobile detailer. He brought my baby back t...
Detox Detail was an awesome experience! They were prompt, professional and took great care of my vehicle. I will definitely use them again....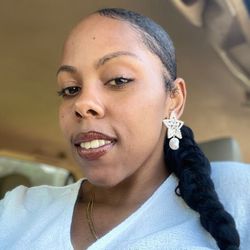 VERY impressed, GREAT WORK!! Would most definitely recommend this company and will use this company from here on out!...
They were on time, very very professional .They did an amazing job with the detail from beginning to end it was very professional and work Beyond any service I've ever had they have a lifetime client !...