Kari-sthetics LLC
187 N York Street, Suite 19, Elmhurst, 60126
Kari-sthetics LLC
187 N York Street, Suite 19, Elmhurst, 60126
---
Popular Services

NEW CLIENT CONSULTATION

ALL NEW CLIENTS MUST ADD THIS TO THEIR APPOINTMENT!! As a New Client We Will Go Over Your Health History, Cons...

show more

Brazilian & Underarm Combo

---

Other Services

NEW CLIENT CONSULTATION

ALL NEW CLIENTS MUST ADD THIS TO THEIR APPOINTMENT!! As a New Client We Will Go Over Your Health History, Cons...

show more

---

FACIALS🧖🏽‍♀️

Dermaplaning and Microdermabrasion Facial

Combine two of the most effective skincare treatments with LED light therapy to transform your skin and focus ...

show more

Dermaplaning Facial

Derma-planing is a popular anti-aging facial. During this process your dead skin & vellus hair is gently scarp...

show more

Microdermabrasion Facial

Microdermabrasion gently resurfaces the skin using a diamond tip with suction to remove dirt, oil and debris. ...

show more

Lactic Chemical Peel

This facial is best performed in a series of 6, 1 week apart) The 20% Lactic Lightening Peel contains lactic a...

show more

Cranberry Chemical Peel

( This facial is best performed in a series of 6, 1 week apart) The Cranberry Turnover Peel is a powerhouse pr...

show more

LED LIGHT THERAPY ADD-ON

Using various wavelengths of light therapy to treat everything from fine lines & wrinkles, redness, acne, scar...

show more

Customized facial (READ DESCRIPTION)

IF YOU ARE UNSURE WHICH FACIAL IS BEST FOR YOU, this facial will be customized to your specific skin needs and...

show more

"The Lumberjack" Facial🧔🏽

"The Lumberjack" is a spa day for a man and his beard! This treatment is specialized to not only offer a deep ...

show more

Mommy to be facial// of belly facial

A facial especially for those mommy's to be or lactating women. Here's an hr worth of relaxation for you. All ...

show more

Microdermabrasion Vagacial

NOTE: IF YOU ARE DOING A VAGACIAL AND WAX, THE VAGACIAL IS DONE A WEEK AFTER THE WAX! Microdermabrasion gently...

show more

Vagacial

Vagacial treatments treat in-grown hairs, removes dead skin cells and smooths bumps around the bikini line, pr...

show more

Underarm Facial

Brightens appearance of underarms, as well minimize chaffing, and ingrowns!

Back Facial

A back facial is a treatment that consists of deep cleansing, steam, extractions, exfoliation, high frequency,...

show more

Royal Peach Treatment🍑✨

For those struggling with acne/breakouts on their butt OR for an extra plump and Glow 🍑✨PERFECT add-on to a w...

show more

Labor Ready Package🤰🏽

📍Full Belly Wax 📍Belly Facial 📍Brazilian Wax Relaxing and Soothing Pregnant belly facials can moisturize t...

show more

---

WAXING

Pretty Kitty Package (Brazilian+Vagacial)

Vagacial treatments treat in-grown hairs, removes dead skin cells and smooths bumps around the bikini line, pr...

show more

BRAZILIAN WAX 6+ WEEKS

BOOK THIS SERVICE if you have not waxed for 6 weeks or more. This includes if you shaved in between those 6 + ...

show more

💦High frequency and hydrojelly mask- ADD ON

Add high frequency to any wax appointment to kill bacteria (helps to prevent with acne breakouts), boost colla...

show more

💦Hydrojelly mask- ADD ON

Add a calming and soothing hydro jelly mask customized to you and your specific skin needs to facial!

High Frequency

Add high frequency to any wax appointment to kill bacteria (helps to prevent with acne breakouts), boost colla...

show more

Brazilian and Stomach Strip

Full Brazilian with "happy trail"

Inner Thigh

Meant for people who's bikini line extends more down the inner thigh.

Full Brazilian With Buttcheeks

Brazilian & Underarm Combo

Eyebrow and Lip Combo

Includes brow trimming, mapping, wax, and tweezing, and brow highlight including a lip wax

Extended butt strip- ADD ON TO BRAZILIAN

From butt crack up to the lower back

$45 WAXING WEDNESDAY'S

ONLY VALID ON WEDNESDAY AND FOR FIRST TIME CLIENTS!

Full Body (WITH BRAZILIAN)

Full Face

includes: brows, hairline, sideburns, cheeks, chin, lip, lower lip, inside nose (optional)

Eyebrows

Includes brow trimming, wax, tweeze, and fill in brow bone highlight

Full Back

From bottom of neck down to lowest part of the back

Upper Back

Only upper 1/3 of the back

Mid back

Only middle part of back, meant for people who only have patches of hair here

Lower Back

Only lower 1/3 of the back

Half Leg

Prices vary due to thickness of hair resulting in the use of more wax and time

Full Leg

Prices vary due to thickness of hair resulting in the use of more wax and time

Bikini

2 fingers width outside where a bikini would hit

---

LASHES AND BROWS

Lash Lift

Perming of the natural eye lashes that give a realistic curled and volume affect. Lasts 4-6 weeks depending on...

show more

---

BESTIE PACKAGES👯‍♀️

Best Friend Package- Brazilian Wax

When booking please text me both your names :)

Best Friend Package- Pretty Kitty Package

When booking please text me both of your names :) NOTE: Vagacial is scheduled 1 week after Brazilian wax

---

ADD-ONS OR INDIVIDUALLY

Lip Treatment👄

Can be chosen as a add-on treatment to your service or alone! Increase lip hydration, soften the appearance of...

show more

Eye Treatment👀

Can be chosen as an add-on treatment to your service or alone! Refresh, smooth hydrate and de-puff the eye are...

show more

Décolleté Treatment

Could be selected as an add on treatment to your service or alone! The décolletage (chest) looks smoother, fir...

show more

---
Venue Health and Safety Rules
Amenities
Parking space

Wi-Fi

Credit cards accepted

Accessible for people with disabilities

Loyalty Program
Reviews
Reviews are no joke! Booksy values authentic reviews and only verifies them if we know the reviewer has visited this business.
Karina is so sweet. My skin is sooooo smooth and it was nearly painless. Best body waxing experience. I already booked my next appointment....
Definitely recommend! I instantly felt comfortable, like I was getting a service from a friend!...
This woman is AMAZING and super friendly, just what a girl needs when getting pampered 💕...
Kari-sthetics LLC
So glad I made your experience a great one! See you soon 😊
Great place, love my results....
Absolutely love coming to Karina. Her customer service is impeccable. She makes a Brazilian wax SO comfortable. Her availability is always flexible and is always willing to accommodate. Her new studio is cute and secluded....
Kari-sthetics LLC
Thank you!! I strive to provide a flawless service 🤞🏽
Thank you!! Thank you!! My first time getting a Brazilian wax and absolutely love it. Of course I was nervous listening to other people's 'war stories' about their experience, but Kari fixed all of that. She was super kind, caring and gentle. I would...
Kari-sthetics LLC
I'm so happy that I was able to make it a worth while experience for you! looking forward to seeing you again
Loved my services. 10/10 ❤️...
First time waxing and Karina was amazing. Very friendly and made me feel comfortable. Already booked my next appt....
Super outgoing! I LOVED my facial, definitely coming back!...
I got the BFF Pretty Kitty Package and my bestfriend and I were in love with our results. It was my first time getting a Brazilian wax and a Vagacial and it was definitely worth it. I am never shaving again. Kari is very sweet and cool and makes you ...
I really enjoyed my time at Kari-sthetics she was very professional and she continued to ask me if I was okay and comfortable which I really appreciated. This was one of my first facials and she really set the bar for my experience....
Kari-sthetics LLC
Thank you so much for the review and for coming in and being open to facials and trying different products for your skincare regime in order to see results!😊
I've done my very first Brazilian wax with Karina & i'd recommend her to anyone and everyone! She made me feel completely comfortable & talked me through the entire process. I can't wait to book my next appointment with her!...
Very friendly and made me feel comfortable!...
Karina is super sweet and incredible at what she does. She's so knowledgeable and walks you through the steps and quick to answer any questions that I have! I love keeping up with her Instagram stories bc she puts a lot of educational resources and t...
Karina is such a sweetheart! She made me feel so comfortable and as if we were friends since forever!! I'm so excited to see her grow, she is amazing and talented at what she does❤️ she has a very relaxing environment and vibe. on top of that, she go...
Karina is great at what she does! Got a Brazilian wax w/ her! I came in nervous and shy but she made the process go smooth and not awkward at all! I recommend Karina for Brazilian waxes! Definitely going back 😚...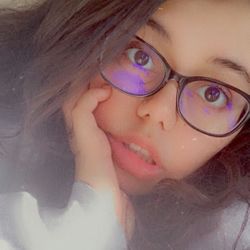 She's super sweet and kind! I felt so comfortable and welcome on my first full Brazilian! Highly recommended ♥️ I'll be going here now on!...
Karina is a very sweet professional lady! She make sure you are 100% comfortable was super kind and a very great people person. Very bright & has a great personality. I will be returning and I will refer others to her!...
Very cool place. Very comfortable setting. Very professional....