Vonne LD
Disclosed Upon Appointment Confirmation, Huntersville, 28078
Vonne LD
Disclosed Upon Appointment Confirmation, Huntersville, 28078
---
Popular Services

Straight Back Cornrows

*No extensions added* Cornrows braided back. Addit...

more

Braid Prep

Perfect service to add prior to styling! Hair wil...

more

Kids Braid Prep

Children under 12 receive a shampoo/condition and ...

more

---

Other Services

Braid Prep

Perfect service to add prior to styling! Hair wil...

more

Kids Braid Prep

Children under 12 receive a shampoo/condition and ...

more

Braid Removal

Removal of a braid style with shampoo, condition a...

more

---

Au Naturel (No extensions added)

Straight Back Cornrows

*No extensions added* Cornrows braided back. Addit...

more

Box Braids

*No extensions added Large box braids with natural...

more

Cornrows with Box Braids

*No extensions added* Cornrows in the front with b...

more

Comb/Finger Coils

Natural hair is cleansed, coiled and dried. Price ...

more

Traveling service

Two-Strand Twists

*No extensions added* Full head of two-strand twi...

more

Two-Strand Flat twists with Twists

*No extensions added* Two-stand flat twists with t...

more

Up-do

*No extensions added* Cornrow or two-strand flat t...

more

---

Box Braids

Goddess / Boho ** add to any braid/twist style **

Add to any braid/twist style. *Hair NOT provided*

more

Knotless ** add to any box braid service **

Add to any box braid service for knotless base

more

•• Custom/Speciality Color

Add on for braid services. A blend of custom color...

more

•• Extra Length

Add additional length to any braid service. Butt ...

more

Traveling service

•• Triangle Parts

Add to any braid/twist service for triangular part...

more

Small Box Braids

About 12 rows of braids along hairline

more

Medium Box Braids

About 10 rows of braids along hairline

more

Large Box Braids

About 8 rows of braids along hairline

more

Jumbo Box Braids

About 6 rows of braids along hairline

more

Mega Box Braids

About 4 rows along front hairline

more

---

Twists

Marley Twists

Hair NOT provided. Must purchase (minimum for thi...

more

Sister Twists

Hair NOT provided. Mini twists with extensions. Mi...

more

Passion twists

Hair NOT provided. Must purchase 6-7 packs of LuLu...

more

Temptation Twists

Hair NOT provided. Shoulder to bra strap length tw...

more

---

Crochet Styling

Classic Crochet Braids/ Twists/ Locs

Hair NOT provided. Crochet install using crochet b...

more

Modern Crochet Braids/Twists/Locs

Hair NOT provided. Classic crochet install in the ...

more

Crochet Bulk Hair

Hair NOT provided. Natural hair is braided and bul...

more

---

Layered Cornrows

2 Layer Feed-In Cornrows

2 layers of *LARGE* feed-in cornrows - Medium +$15...

more

Traveling service

3 Layer Feed-In Cornrows

3 layers of *LARGE* feed-in cornrows - Medium +$15...

more

---

Feed-in Ponytail

Smedium Braided Ponytail

About 16+ braids. Feed-in braids going up into a p...

more

Medium/Large Braided ponytail

About 10 braids. Feed-in braids going up into a po...

more

---

Locs

Loc Re-Twist

Basic loc re-twist using Talijah Wahid products ...

more

Loc Style

Add to any re-twist service. Pricing/Timing varie...

more

Starter Locs/ Coils

Time and price varies by hair length. Traditional ...

more

---

Faux Locs

Butterfly Locs

Hair NOT provided Boho style shoulder length locs ...

more

Traditional Wrapped Faux Locs

Mimics the loc of real locs. Hair is box braided a...

more

Traveling service

Individual Crochet Faux locs

Hair NOT provided. Natural hair is box braided and...

more

---

Sew-Ins

Traditional Sew-In

Hair NOT provided. Sew in with leave out along per...

more

Sew-In w/ 4x4 Closure

Hair NOT provided. Sew-in with no leave out. Inclu...

more

Half up/ Half down Sew-In

Hair NOT provided. Hair is parted ear to ear. We...

more

---
Venue Health and Safety Rules
Reviews
Reviews are no joke! Booksy values authentic reviews and only verifies them if we know the reviewer has visited this business.
Great service and atmosphere! Javonne made sure I was comfortable during my service. I am highly satisfied. Thank you!...
Vonne LD
It was great meeting you Evanne. I'm glad you love the style!
Vonne is a true professional in her field. She knows her clients and what will look best on them, even if they don't know themselves. Thank you for you expertise and your creativity....
Vonne LD
Thanks so much Ms. Joan! I appreciate you trusting me over the years 😁
Vonne is always professional and personable when doing my hair. Her work is always neat and is exactly what I ask for. Highly recommend....
Vonne LD
Thank you Ebony! It's always a pleasure 😁
She's being doing my hair for 3 years now and she is great. I've done braids, crotchet styles, and two strand twists with my natural hair amongst others and never have any complaints....
Vonne LD
Thanks so much Brittany! You're awesome 🤗
5 star yes!! My whole family is styled! Im very pleased with Vonne's service! I Love my individuals, my husband's Locs and my 12 year olds french braids!! We will all return😉...
Vonne LD
Hey love! Thanks again for trusting me to style the family 🤗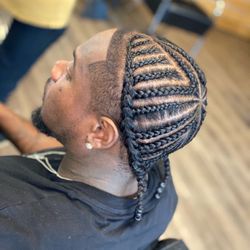 Every time I get my hair braided by Vonne I always receive the most compliments!!...
Vonne LD
Thanks Brandon! 🙌🏾
5 STAR from start to finish! Lets start from her ability to communicate, consistently and clearly. Her salon is clean and comfortable, she has a great demeanor, very pleasant and understanding when you're not exactly sure what you want/need. She was ...
Vonne LD
Thanks for the 5 stars Ken! I'm glad I was able to style your daughter's hair and meet you guys. I truly appreciate it 🙌🏾
Wow! Just wow! Ms. Vonne/Ms. J is great! We felt welcomed as soon as we arrived for the service. She was friendly and super good with my 4-year-old daughter who was getting her hair braided. The way she interacted with her just warmed my heart. Her...
Vonne LD
Thanks so much Candice! I enjoyed meeting you both. Can't wait to see you guys again! 🤗
Vonne was extremely customer friendly and did such an amazing job on re-twisting and reattaching my locs! It was very transparent she loves doing hair. I will definitely be going back! Thank you again Vonne!...
Vonne LD
Thanks Kisha! It was great meeting you and styling your locs for you 😁
My experience with Vonnne was pleasant. I opted for mobile services which made the appointment extra convenient. Friendly, Professional and Skilled are 3 words to describe Vonne! Very happy with my young fellas hair!...
Vonne LD
Thanks as so much Nina! I'm glad you both love the style 🙌🏾
Vonne was very personable! She provided a great atmosphere in addition to great care while styling my hair. An experience that I would recommend....
Vonne LD
Thanks for the review Daniel! I appreciate it!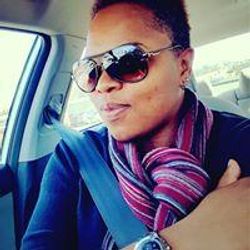 Vonne is fun, friendly and fantastic! She done an amazing job on my hair. I will rebook again!!! Thanks alot Vonne!!...
Vonne LD
Thanks so much Beverly! Can't wait to service you again 😁
💜 Professional and Dependable! Javonne did an Awesome job. As always she keeps me smiling and excited about a new look....
Vonne LD
Thank you so much Latrice! It's always a pleasure being able to service you 🤗
Vonne has been doing my hair for years from sew-ins, half wigs, box braids, Havana twist, relaxers, faux locs and then some. She never disappoints and I will never change hair stylist....
Vonne LD
Thanks so much love! I'm honored to have the continual opportunity to style your tresses 🤗
Definitely recommend. Vonne was very professional. My hair turned out great! Will be coming back....
Vonne LD
Thank you Jinelle for your review! I'm glad you like the style and can't wait to service you again 😁