THE HAIRCUT PRO
786 GRAND BLVD, Deer Park, NY, 11729
THE HAIRCUT PRO
786 GRAND BLVD, Deer Park, NY, 11729
---
Popular Services

ALL HAIRCUTS

This service includes shampoo (when necessary) bea...

more

Haircut and Beard Trim

ANY HAIRCUT OF YOUR CHOICE IS COVERED BY BOOKING T...

more

---

Other Services

Early Bird / After Hours

To book an Early Bird or After Hours appointment p...

more

HighLights Only

This service includes a Color process for the hair...

more

THE HAIRCUT PRO

This is OUR SIGNATURE CUT WITH ALL THE DETAILS THA...

more

BEARD DETOX

This service removes dirt , oil and debris from be...

more

---

Men's Haircuts

Haircut and Beard Trim

ANY HAIRCUT OF YOUR CHOICE IS COVERED BY BOOKING T...

more

Shape Up

The outer edges of your hairline and the back of y...

more

Bald Head Shave w /Beard Trim or Face Grooming

A comfortable shave infused with miracle Serum to ...

more

BEARD GRO - THERAPEUTIC WASH

Are you trying to grow a strong and healthy beard?...

more

Beard Trim

A natural beard line done with the trimmer and raz...

more

Haircut and Color

If you would like to cover gray hairs or accentuat...

more

THE BIG CHOP

A total new look! Are you cutting your long hair ,...

more

Beard Trim with Color Enhancements

This includes a natural color enhancement to achie...

more

---

Specials

NEW CLIENT SPECIAL

Enjoy the works ! We have a full menu of services ...

more

HAIRCUT & FACIAL COMBO

A full haircut of your choice along with A Skin De...

more

---

Pro Services

Nose Hair Wax

Remove unwanted hair from areas that need extra ca...

more

Ear Hair Wax

Remove unwanted hair from areas that need extra ca...

more

---

Book with Todd

FIRST TIME CUSTOMER

TODD is currently working with a full book of clie...

more

HAIRCUT AND DESIGN

Any custom haircut design of your choice. After 1 ...

more

ALL HAIRCUTS

This service includes shampoo (when necessary) bea...

more

HAIRCUT AND FACIAL COMBO

The Haircut and Facial combination is an amazing 9...

more

House/Hotel Appointments

Any location in and around New York City 20 mile r...

more

BARBER / BUSINESS COACHING

This is a virtual service , can be done via ANY On...

more

Look and Learn

Your look and learn session will commence at the t...

more

PRO FITNESS

Looking for a gym buddy to REALLY PUSH YOU ? ? Som...

more

HAIR UNIT OPTIONS

Choose your option of a wave or brush hair replace...

more

---

NATURAL HAIR STYLES

HALF AND HALFS

WITH THIS SERVICE YOU CAN HAVE THE FRONT OF YOUR H...

more

ASAP/POP SMOKE BRAIDS

CORNROWS BRAIDED DOWN TO THE SIDE. SERVICE COMES W...

more

BOX BRAIDS AND ROPE TWIST (2 strand twist)

Individual Braids or Twist (2 strand twist). You c...

more

LOCS RETWISTED AND STYLED

HAVE YOUR LOCS SHAMPOOED CONDITIONED AND STYLED (B...

more

LOCS RETWISTED

THIS SERVICE INCLUDES SHAMPOO, CONDITIONING AND R...

more

STARTER LOCS

ARE YOU LOOKING TO ESTABLISH A STRONG FULL HEAD O...

more

FADE TOP CORNROWS

YOUR HAIR WILL BE BRAIDED IN A SPECIAL DESIGN OF Y...

more

DESIGNED CORNROWS

WITH THIS SERVICE YOUR HAIR WILL BE BRAIDED GOING ...

more

FISH BONE BRAIDZ

SMALL BRAIDS GOING INTO 2-4 LARGER BRAIDS.

more

TAKE DOWN SERVICE

DETANGLE YOUR BRAIDS AND HAIR , FULL SHAMPOO AND D...

more

MAN BUN

BRAIDS GOING UP INTO 4 OR LESS PONYTAILS. THE MORE...

more

NATURAL 'S' CURL

HAVE YOUR HAIR NATURALLY CURLED WITH NATURAL PRODU...

more

BRAIDED MOHAWK

YOUR HAIR WILL BE BRAIDED TOWARDS THE CENTER OF Y...

more

4 POP SMOKE/ ASAP BRAIDZ

2 BRAIDS IN THE FRONT BRAIDED DOWN TO THE SIDE AND...

more

4-6 STRAIGHT BACKS

4,5 OR 6 STRAIGHT BACK BRAIDS (NO DESIGN)

more

SHAMPOO AND DEEP CONDTION

THE HAIR PRO WILL USE A TINGLING SHAMPOO WHICH STI...

more

2-3 CORNROWS

YOUR HAIR WILL BE BRAIDED IN 2-3 STRAIGHT BACK BRA...

more

STRAIGHT BACKS

STRAIGHT BACK BRAIDS (16 OR LESS, NO DESIGN), YOUR...

more

TWIST OUTS

Your hair will be shampooed and conditioned then t...

more

---

Women's Haircuts

Women's Cut

This service includes a wash, cut, and styled. **D...

more

Highlights or Full Color

If you'd like a particular style or color we are h...

more

Shape Up

A line on the outer edges of the head , does not i...

more

Haircut and Design

Any custom haircut design of your choice. After 1 ...

more

---

Color Service

Eye Brow Tinting

Have your choice of a semi permanent color or perm...

more

---

Kid's Haircut

Kids haircut

Kids haircuts include all even cut or fade. ANY CU...

more

Kids Cut with Design

Kids haircuts include all even cut or fade. ANY CU...

more

---

Skin and Scalp Treatments

Ingrown Hair Extraction

The most annoying thing is to have a hair stuck in...

more

Dermal Therapy Scrub

Available for clients experiencing irritation in t...

more

Skin Detox Facial

A full over haul of your first impression. People ...

more

PSEUDO Skin Therapy Treatment

The solution to the pronounced irritation on the b...

more

Skin Therapy Follow Up

For clients that I have received pseudofolliculiti...

more

Scalp Detox Shampoo

Excessive dandruff will slow the growth of your ha...

more

---
Venue Health and Safety Rules
Reviews
Reviews are no joke! Booksy values authentic reviews and only verifies them if we know the reviewer has visited this business.
He does a excellent job...
I was in a bind a stumbled upon this shop by way of a Google search at a time when I was desperate to have my son's hair cut for an event the next day. Sooooo glad I did. The staff made my 11 year old feel so comfortable. He enjoyed the experience an...
Dope cut has good patients with kids...
Great service, clean and inviting atmosphere. No complaints....
Excellent service very happy with my sons cut!...
As a fellow barber I have great conversations with Todd. It's good to get a different perspective. Plus it helps that the haircut as well as the haircut experience is A1....
Great Barber. Our very first time and Dauren was very attentive and informative. Gave a lot of information to myself and twelve year old regarding the maintenance of his hair. Kudos...will be back...
Most detailed haircut i ever got the whole experience waht 🔥 and the cut was top 3 of my life...
Hands down the best barber, excluding nobody, and the cleanest most state of the art shop you can find. 5 stars is an understatement....
Great place super clean and awesome cuts...
Great barber even better man...
Todd = 🐐 Always leave fresh!...
Very professional! My kid loved the hot towel on his head. He also liked the haircut....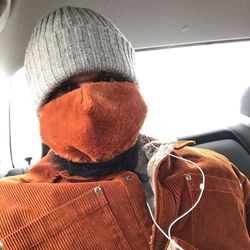 Splendid/top notch service. Haircut came out phenomenal, simply flawless. Super clean, friendly, comfortable barbershop. A+++ highly recommended....
Todd's haircuts actually give me the confidence to walk around without a hat on. His skills are phenomenal and the shop is a very friendly environment....
Traditional Barbering With modern servicing..very rare and unmatched....
These guys are about that Action and making sure you get what you want, I've found my spot...
Very professional and listened to what I wanted...