YANIELOKS
4E Valley stream blvd, Valley Stream, 11580
YANIELOKS
4E Valley stream blvd, Valley Stream, 11580
---
Popular Services

Medium Retwist

** Timing may vary depending on size and length o...

more

Small Retwist

** Timing may vary depending on size and length o...

more

Small Starter Locs Full Head

** Timing may vary depending on size and length o...

more

---

YANIELOKS Retwist Loc Services Full Head

Micro Retwist

** Timing may vary depending on size and length o...

more

Small Retwist

** Timing may vary depending on size and length o...

more

Medium Retwist

** Timing may vary depending on size and length o...

more

---

Yanieloks Coloring Packages

Micro (Wash,Color, Retwist)

** Timing may vary depending on size and length o...

more

Small loc (Wash ,Color, Retwist )

** Timing may vary depending on size and length o...

more

Medium Loc (Wash,Retwist,Color)

** Timing may vary depending on size and length o...

more

---

YANIELOKS Retwist Loc Services ( Hair only top )

Micro Retwist (only on top)

** Timing may vary depending on size and length o...

more

Small Retwist (only on top )

** Timing may vary depending on size and length o...

more

Medium Retwist ( only on top )

** Timing may vary depending on size and length o...

more

---

YANIELOKS Starter Locs Services

Micro Starter Locs Full Head

Small Starter Locs Full Head

** Timing may vary depending on size and length o...

more

Medium locs Full Head

** Timing may vary depending on size and length o...

more

Micro Starter Locs (only on top)

** Timing may vary depending on size and length o...

more

Small Stater Locs (only on top)

** Timing may vary depending on size and length o...

more

Medium Starter Locs (only on top)

** Timing may vary depending on size and length o...

more

---

YANIELOKS Interlocking Services

Micro Interlocking

** Timing may vary depending on size and length o...

more

Small Interlock

** Timing may vary depending on size and length o...

more

Medium Interlock

** Timing may vary depending on size and length o...

more

---

YANIELOKS Loc Attachments

Individual Loc attachments

$35 per loc attachment

more

---

YANIELOKS OTHER SERVICES

Small Pipe cleaners set

** Timing may vary depending on size and length o...

more

Medium pipe cleaner set

** Timing may vary depending on size and length o...

more

Large Pipe cleaner set

** Timing may vary depending on size and length o...

more

---

YANIELOKS Take out style Packages

Micro Take out style ,Wash, Retwist

** Timing may vary depending on size and length o...

more

Small Locs Take Out style , Wash , Retwist

** Timing may vary depending on size and length o...

more

Medium Loc Take Out style ,Wash , Retwist

** Timing may vary depending on size and length o...

more

Small Braids Take Out , Wash , Freestyle braid

** Timing may vary depending on size and length o...

more

Medium Braid take out , Wash , Freestyle Braids

** Timing may vary depending on size and length o...

more

Large Braid Take Out , Wash , FreestyleBraids

** Timing may vary depending on size and length o...

more

---

YANIELOKS Natural Hair Braiding Services

Kids Braiding Ages 4- 12

** Timing may vary depending on size and length o...

more

Full Head Small Cornrows

** Timing may vary depending on size and length o...

more

Full Head Medium Cornrows

** Timing may vary depending on size and length o...

more

Full Head Large Cornrows

** Timing may vary depending on size and length o...

more

Full Head Small Singles

** Timing may vary depending on size and length o...

more

Full Head Medium Braid singles

** Timing may vary depending on size and length o...

more

Full Head Large Singles

** Timing may vary depending on size and length o...

more

Small High Top Cornrows

** Timing may vary depending on size and length o...

more

Medium High Top Cornrows

** Timing may vary depending on size and length o...

more

Large High Top Cornrows

** Timing may vary depending on size and length o...

more

Small High Top Singles

** Timing may vary depending on size and length o...

more

Medium High Top Singles

** Timing may vary depending on size and length o...

more

Large High Top Singles

** Timing may vary depending on size and length o...

more

Full head Small Two Strand Twist

** Timing may vary depending on size and length o...

more

Full head Medium Two Strand Twist

** Timing may vary depending on size and length o...

more

Full head Large Two Strand Twist

** Timing may vary depending on size and length o...

more

Small High Top Two Strand Twist

** Timing may vary depending on size and length o...

more

Medium High Top Two Strand Twist

** Timing may vary depending on size and length o...

more

Large High Top Two Strand Twist

** Timing may vary depending on size and length o...

more

---
Reviews
Reviews are no joke! Booksy values authentic reviews and only verifies them if we know the reviewer has visited this business.
Extremely friendly and personal service while still outputting professional hair styling. Went in for some braids and a shape up came out looking brand new. Would 10/10 recommend to everyone....
This was wonderfully pleasant experience. I appreciate the due diligence taken to complete the work. It looked royal when she was done. I will continue to see her. Her work and parts are neat and now my hair looks great and it's not tight....
My son absolutely loves his locs! Thank you!...
Amazing environment and Yanie is amazing. She gave me awesome advice for hair maintenance and even recommended products. Highly recommended!!...
It's a lively environment and Yanie is a sweetheart! Answered all my questions and was conversational. She'll be my permanent hairstylist from now on !...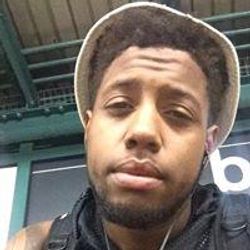 Beautiful experience you leave as a whole new person after she takes care of your hair! Highly recommended!...
Yanie is very professional and always makes me feel comfortable when I come. She works fast, my locs are always neat and hydrated and her prices are reasonable!!...
I absolutely love my locs. Yanie provided friendly & professional service. She made sure I was happy from beginning to end...can't wait to get my color done next time...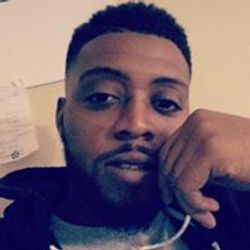 Great work...
Great and talented. I appreciate everything that she does and i love my locs....
Such a talented young woman, thank you for teaching my son to better care for his natural hair. He's really making a huge effort to keep up with his new locs....
Five Stars! For starters, I walked in and immediately was greeted by Yani. Once I mentioned my appointment, Styles confirmed the time and they made sure I was seated on time. The shopped was cleaned up multiple times while getting style. Collaboratin...
Great experience, love the way my hair turned out...
Awesome experience..... Yani knew exactly what I wanted and executed. Will definitely be back...
YANIELOKS is really a skilled artist. She is patient and really has a kind personality. So glad to have found her to help start my journey with locs....
Yanie is the Truth!!! She did a phenomenal job with my locs. My locs never looked or felt this good. I am so happy. Thank you so much Yanie. I look forward to more loc health and growth with you. Much love!...
Not only did my hair come out looking exceptionally great. The energy and atmosphere of the shop made me feel comfortable and at home. I can't imagine myself going anywhere else after this experience....
YANIELOKS
Awe your awesome ! It was my absolute pleasure Paul ! I'm very pleased that you enjoyed your time with us ! P.S Your hair is amazing !
Love It 🥰! 100% Recommend!...
YANIELOKS
Your awsome ! Thanks for being so patient
First time and best experience...
Yani is the best! Very accommodating, neat work and great environment!...
YANIELOKS
Thanks so much hun ! I try my very best to make sure my clients feel comfortable in my chair . I'm happy you were satisfied with our collaboration !