Naye's Braid Boutique
401 Carmen Drive Suite #122, Phenix Salon Suites, Camarillo, 93010
Naye's Braid Boutique
401 Carmen Drive Suite #122, Phenix Salon Suites, Camarillo, 93010
---
Popular Services

Men 3-4 cornrows (undercut)

Cornrows- basic full head

Full head or taper Natural hair only/ no hair added

Dreadlocks maintenance- undercut

---

Other Services

Shampoo, Condition and Blow Dry

No style included Must come detangled & braid free

Shampoo, deep conditioning treatment & blow dry

No style or additional service

Shampoo & style

No heat/ natural hair styles only

Shampoo and Roller/ Rod set

Shampoo, Blow dry & Flat iron

Shampoo & Flat Iron, Long Braided Ponytail

Shampoo Conditioner & Silk Press

Long braided ponytail

1-2 packs of prestretched braiding hair Hair is sleeked without heat

Elegant Style

Special occasion hairstyles

---

Kids service (9 yrs old & younger)

Two layer cornrows/ lemonade cornrows

Large knotless braids with beads

prestretched braiding hair in 12" or 16"

Medium Cornrows at top medium box braids in back

Prestretched braiding hair 12" or 16"

Medium Box braids

Prestretched braiding hair 16" or shorter

Fulani

Prestretched braiding in 12" or 16"

Shampoo, conditioner, blow dry & flat iron

---

MENS Popular Services

Men 2 french braids (undercut)

Undercut= crown area only

Men 3-4 cornrows (undercut)

Men 5-6 cornrows (undercut)

Cornrows- basic full head

Full head or taper Natural hair only/ no hair added

Cornrows- designer full head

Full head or taper Natural hair/ no hair added

2 french braids

Full head natural hair only

Shampoo & comb twists Full Head

Shampoo- comb twists undercut

---

WOMEN Cornrows Services

2 french braids (with hair added)

2-3 packs of prestretched bralding hair

2 French Braids with side Feed-ins

3 packs of pre stretched braiding hair

2 feed in cornrows with AI mini braids

Lemonade Braids with hair added

Top half hair cornrows only

Women's front 1/4 or sides or crown **natural hair only**

Top half cornrows feedins w hair added

Feed in cornrows 1 layer

2 packs of pre stretched braiding hair

Feed in cornrows 2 layers (ponytail)

Fulani Braids or 3 Layers of Feedins

6 packs of prestretched braiding hair

3-4 Feedin cornrows with hair added

5-7 Feedin cornrows with hair added

Crochet Braids

Buy hair from Amzaon.com preferably

---

Dreadlocks

Dreadlocks maintenance- undercut

Dreadlocks Maintenance full head

Dreadlocks starter- full head (initial Install)

Dreadlocks starter undercut (initial install)

---

Box Braids/ Individuals

Box Braids - Jumbo

Knotless or box. Approximately 20 singles, Buy 9-10 packs of prestretched braiding hair

Box Braids- Large

Knotless or box. Buy 8-10 packs of prestretched braiding hair

Touch up box braids perimeter- large

Touch up around hairline 3 wks after install

Box Braids- Medium

Knotless or box. Buy 6-8 packs of prestretched braiding hair

Touch up box braid perimeter- medium

Touch up around hairline 3-4 wks after installation

Box braids- Small

Buy 5-7 packs of prestretched braiding hair

Box braid touch up perimeter- small

Touchup around hairline 3-4wks after installation

Plaits (singles braids- **no hair added)

Price varies on length and texture & size of braid

Half cornrows half Box braids

Buy 5-7 prestretched braiding hair, depending on size

Passion Twists

Buy passion twists hair on Amazon.com <double quantity X 12 pecks total> **purchase desired length**

---

Extensions

1 extension braided & sewn

2 extensions braided & sewn

3 extensions braided & sewn

Weave- full head minimal leave out

Half weave, Ponytail or cornrows @ top

---

Chemicals

Relaxer -retouch 1"

Do not wash or scratch hair 5 days prior to appointment date, avoid hot beverages 2hrs before appt time

Relaxer- virgin (no previous relaxer)

Do not wash or scratch hair 5 days prior to appointment date, avoid hot beverages 2hrs before appt time

Texturizer

Do not wash or scratch hair 5 days prior to appointment date, avoid hot beverages 2hrs before appt time

Wave Nouveau

Do not wash or scratch hair 5 days prior to appointment date, avoid hot beverages 2hrs before appt time

Partial Relaxer

Only leave out for a traditional weave

---

Color

Color -root touch up 1"

Do not wash or scratch hair 5 days prior to appointment date, avoid hot beverages 2hrs before appt time

Color- full head

Do not wash or scratch hair 5 days prior to appointment date, avoid hot beverages 2hrs before appt time

Partial color

Front hair line or small portion only

---

Added services

add beads

Buy on Amazon.com preferably for best results or local beauty supply

Additional service- mini cornrows

Additional service- hair added to cornrows

Additional service- add curly hair

Added length- waist length

Additional service- deep conditioning treatment

Addtional service- dreadlocks two strand twists

End trim (no other service)

End trim- with other service

Braid take down- Men's Full head cornrows

Removal of another set of cornrows

Braid take down- Men's undercut

Weave or Crochet braid removal

Removal of a previous style- full weave or crochet braid style

Box braid with extension removal

Missed appt

No call/ No show!! Also tardy after 15mins of a prior scheduled appointment is subject to cancellation or revi...

show more

House Call

Prices varies per city/county (INCLUDE address, city & zip in note section) ***NO SAME DAY SERVICE ALL HOUSE C...

show more

---
Venue Health and Safety Rules
Reviews
Reviews are no joke! Booksy values authentic reviews and only verifies them if we know the reviewer has visited this business.
Nayye's boutique was clean and she followed guidelines. She welcomed me with a choice of drinks (water, coffee) abs was very hospitable. She took her time doing my hair and educated me on how to take care of it. I received a vast amount of compliment...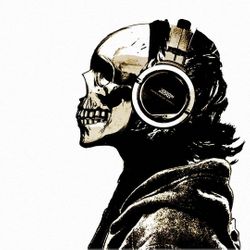 You can't go wrong, book your appointment today!! Trust me when I say this will be your last stylist, you'll never want anyone to touch your head ever again. 😉...
My daughter is thrilled with her braids. She looks beautiful. We feel lucky to know Shanaye. She is extremely talented, fast, meticulous and friendly. She runs a clean, professional salon....
This was a very professional and warm place. After being greeted and offered a beverage. Nate did a wonderful job on my hair. The braid are beautiful and sleek. I appreciate the attention to detail and speed of service....
honestly one of the best I've went to...
I love the personal attention Naye gave my 92 year old mom she was so happy when she left the shop and was so happy she got her hair done in a shop after 1 year of covid-19 shutdowns. Thank you so much Naye you treated her like she was a celebrity a...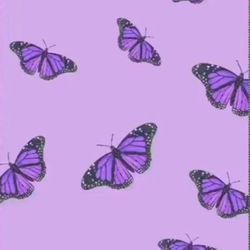 My hair looks amazing!...
Stephaine-La'Chocolate P…
GREAT SERVICE & EXCELLENT JOB🖤...
Professional high quality work...
Naye is so sweet!!! Definitely knows how to treat her clients. & her work is AMAZING!...
Very skilled. Great customer service. Thank you...
Excellent service! I would definitely schedule another appointment!...
My experience was GREAT!! I absolutely love Naye's Braid Boutique!!!...
Amazing Service love my braids...
First time getting braids, and I am IN LOVE🥰...
Great stylist. Listens to her client's needs and delivers amazing results. She really takes her time and treats your hair. I'm always happy with my hair after leaving her chair....
Always a pleasure. Salon is very nice and clear. My son loved his hair. 🏈💙🖤🤍...
Professional and on time. Very informative on the process in starting my locs. Loved her studio and better yet I was her only client during the process. Karen J...