CandiCoatedTresses
1201 N Watson, 224, Arlington, 76006
CandiCoatedTresses
1201 N Watson, 224, Arlington, 76006
---
Popular Services

Sew in maintenance

This includes wash ,conditioner , tightening and flat iron/basic curls

Sew in w/a closure

This service is a full sew in with a lace closure. It includes basic styling

Sour Patch Silk Press Package

This service comes with a silk press, deep conditioner and trim.

---

CANDI COATED RULES

PLEASE CALL FOR SAME DAY APPOINTMENTS $30

6am - 9am $100 extra for before hours

After hours appointments $150 plus your service

PLEASE REEEEEAAAADDDDDDD

Just a reminder LATE fees do apply . Which is a $1 per minute after 30mins your appt must be rescheduled. Also...

show more

LATE FEES WILL APPLY $1 per Minute

Travel service Weddings only option

Travel service is a $1 per mile.

---

Coloring Bundles

Dying bundles

This is $25 for each bundle

---

SEW IN'S

Traditional Sew-In with 3 Bundles

This service will come with 3 bundles of body wave 16 18 20

Candi Traditional Sew In

This service doesn't come with any other services washes are additional as well as style

Sugar Candy Sew in package

The Sugar Candy package includes A basic wash and conditioner any other services are additional

Half up Half Down Sew in

Half up Half Down Sew In is a sew in the back and ponytail at the top . Shampoo and conditioner is additional

Candy Cane Sew in package

Candy cane sew in package is a traditional sew in which includes a basic wash and conditioner also style (cur...

show more

Sew in w/a closure

This service is a full sew in with a lace closure. It includes basic styling

Full sew in w/a frontal

This service is a full sew in with a ear to ear frontal. Style is included but It does not include any other ...

show more

Sew in maintenance

This includes wash ,conditioner , tightening and flat iron/basic curls

---

FEED IN BRAIDS

2 Feed in braids

Feeds in braids will be additional depending on the style . 2 braids $45 small between feeders will be a add...

show more

3 Feed in braids (goddess braids)

Feeds in braids will be additional depending on the style . 3 braids $50 small braids between feeders will b...

show more

4 Feed in braids(goddess braids)

Feeds in braids will be additional depending on the style . 4 braids $55 small braids between feeders will ...

show more

5 Feed in braids(goddess braids)

Feeds in braids will be additional depending on the style . 5 braids $60 small between feeders will be a ad...

show more

6 Feed in braids( goddess braids)

Feeds in braids will be additional depending on the style . 6 braids $65 small between feeders will be a add...

show more

Jumbo Lemonade Feed in Style

Lemonade braids style can go up based on price and length. Always send pictures of the actually size

Feed in braid ponytail

Feed in ponytail starts at $85 and can be additional depending on the style . Or less depending on the quantit...

show more

---

PRESSES

Adding clip ins

This service allows you to add clips in to your silk press

Candy Apple Silk Press Package

This service includes a silk press ( it automatically comes with a wash) Trim.

Sour Patch Silk Press Package

This service comes with a silk press, deep conditioner and trim.

Smoothing Treatment

A simple and easy amino-acid infused Smoothing and Thermal Therapy System that temporarily straightens and smo...

show more

---

BRAIDS

Jumbo box braids

Starts at $100 but can go up based on length and size

Crochet braids

This would be for crochet that is already prepared Box braids Twist Faux locs

---

QUICK WEAVES

Basic quick weave

Invisible part is additional $10

Quick weave bob

Blunt cut is also considered a bob

Invisible part

This is a add on for your quick weave if you don't have a closure but don't want any leave out

Half up Half down quickweave

This will be a sleek ponytail at the top with a quickweave in the back. Feed in braids at the top is addition...

show more

Lace Closure Quick Weave Bob

PLEASE drop your closure off 2-3 days before your appointment. If you fail to comply you will be charge $50 ex...

show more

---

WIGS

Frontal wig install

Frontal wig install includes a braid pattern with installation of the wig I do use lace glue for security , yo...

show more

Full Wig with lace closure

This does Include me making the wig and providing the hair up 22in anything after will be additional!! You mus...

show more

U-part Wigs

I do provide hair but you must pay a deposit for your wig In advance. Starts at $375 with hair!! If you hav...

show more

---

Shampoo Services

Sew in take down and Shampoo

Protein treatment

The BASIC Boost™ Treatment is a conditioning treatment that infuses Quinoa extract (a protein-fortified ingred...

show more

Aloe Treatment

Acts as a great conditioner and leaves your hair all smooth and shiny. It promotes hair growth, prevents itchi...

show more

Shampoo and Natural Style

Includes a shampoo and conditioner with a basic natural style. no weave

---

Additional services

Curls only

This a add on to a service like a sew for example.

Trims

Trims (split ends ) is additional to any service

Sleek Ponytail

Service includes wash conditioner and flat iron You will need 1 bundle of your choice (I prefer 18" and up) o...

show more

---
Venue Health and Safety Rules
Reviews
Reviews are no joke! Booksy values authentic reviews and only verifies them if we know the reviewer has visited this business.
Really liked my install, Candi is very welcoming....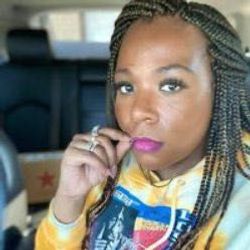 She colored and Gave my daughter a silk press! Her hair so easy to manage now! She is stuck with us now!!...
I love my hair and she did it in a timely matter....
Enjoyed this beautiful young lady! She was warm, welcoming and friendly! She braids light which I really appreciate so much on the days afterwards. She also works fast and is very professional. Will definitely come to get more styles and get her hair...
Always the best service. I'll forever go back...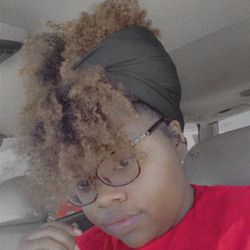 I LOVE IT! She's very professional, a good communicator, & just overall a good person. I usually don't let anyone get in my hair, but she's my go to. The atmosphere so amazing, I highly recommend....
Hey can u plz give me a call my closure has came up a lil !!!...
Great customer service and I loved my hair...
Great service great atmosphere Quality service...
Very very professional, hair turned out great, also her product she hand makes is the bomb. A must visit! Highly recommend...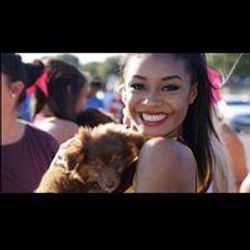 Everything is so nice! My hair is so much healthier....
Very friendly, welcoming, good service and works her magic....
Candi thank you for a wonderful experience I love my frontal wig install. You did an amazing job. Great timing and professional. I wil definitely book again soon. Nikki H Garrett...
I enjoyed the experience there. I love my hair. I will definitely be back!!...
Such an amazing job. Thank you!...
So this review is long over due. Candi did my sew in around Christmas so this appointment was for maintenance. First, let me say that the sew in she did was fantastic! She was quick, not heavy handed and I love the vibe in her shop. I was actually ...
Candi did a great job on my Daughter's hair! She has tight curls and really wanted her hair straightened for her birthday. Candi did a silk press on her hair and it turned out just beautiful 🥰 We will definitely return to her!...
Love this outcome! So cute and natural!...
Very satisfied customer.. I love her work...
Walking into a new environment and felt welcomed. Was nervous about my hair come out but it looks even more amazing then I thought. Will definitely be going back !...