Soul2Soul Beauty Boutique
703 N Lincoln Ave, O'Fallon, 62269
Soul2Soul Beauty Boutique
703 N Lincoln Ave, O'Fallon, 62269
---
Braids

Yarn Braids

Individual braids with acrylic yarn that mimic locs. I do have hair jewelry on hand, but feel free to bring yo...

show more

Poetic Justice Braids

Add volume and style with protective jumbo braids. I do have hair jewelry on hand, but feel free to bring your...

show more

Crochet Braids

Stylish and protective. I will attach extensions through your natural hair for a full-bodied look. Wash, condi...

show more

Combination Braids

For example, bantu knots in front and poetic justice braids in back. I do have hair jewelry on hand, but feel ...

show more

Faux Locs

Trendy, protective style that mimics locs. I do have hair jewelry on hand, but feel free to bring your own. Wa...

show more

Senegalese Twist

Small twists with added hair that mimic micro braids. Wash, condition and drying method included. I do have ha...

show more

Passion Twists

Large Twist with added hair for a Nubian look. I do have hair jewelry on hand, but feel free to bring your own...

show more

Braided Pony-Tail or Bun

French braids into a ponytail. I do have hair jewelry on hand, but feel free to bring your own. Wash, conditio...

show more

Cornrows

Braided to the back in a trendy pattern or straight back with 8-10 braids. I do have hair jewelry on hand, but...

show more

Goddess Braids

Braided extensions for a feminine goddess-like look. I do have hair jewelry on hand, but feel free to bring yo...

show more

Micro Braids

It will take longer than 8 hours. The app time-frame will only allow up to 8 hours. Very small braids that can...

show more

Small Box Braids

Protective and trendy, this braid style parts sections of your hair in boxes for a tiled pattern part and even...

show more

Medium Box Braids

Protective style of individual braids. I do have hair jewelry on hand, but feel free to bring your own. Wash, ...

show more

Large Box Braids

Protective and trendy, this braid style parts sections of your hair in boxes for a tiled pattern part and even...

show more

---

Locs

Starter Locs

Begin your journey into locnation in a healthy way. Wash, condition and drying method included.

Palm Roll Loc Retwist

Includes wash, condition, and retwist.

Interlock Retwist

Keep your locs going strong with a maintenance session. We'll wash, moisturize, incorporate new growth, and re...

show more

Loc Restructure

Recreating parts for a cleaner, fresher loc retwist. This is an add-on service for a loc retwist.

Loc Detox

Cleanse the scalp and locs from residue, lint, buildup, and debris that has accumulated over time leaving behi...

show more

Loc Style

We can create a style together or come with a style in mind for me to bring to life. I do have hair jewelry on...

show more

---

Eyebrows

Eyebrow Tinting

Enhances the eyebrow for fuller look. Also, allows for minimal filling during cosmetic application. Eyebrow wa...

show more

---

Natural Hair

Silk Press

Includes wash, condition, blow out, trim, silk press and wrap or flat-iron curls.

Natural Hair Wash and Deep Condition

Wash and go, blowout, or dryer for your natural coil pattern. Trim included.

Hot Oil Treatment

Nourish, repair, and strengthen dry hair with the power of hot oil.

Natural Style

We'll talk about what look you want and bring the style to life. The price will be determined by complexity of...

show more

---

Facial

Just Mask Me

Includes cleansing, 3 masks, and moisturizer. All products used are organic and homemade from my beauty line.

Organic Facial for Dry Skin

Includes cleansing, exfoliation, 2 masks, extraction (if necessary), and facial massage with moisturizer. All ...

show more

Organic Mini Facial

Includes cleansing, exfoliation, 1 mask, and facial massage with moisturizer. All products used are organic an...

show more

Gentleman's Facial W/O Beard

Normal, Dry, Oil, or Combination skin facial that specifically caters to men.

Gentleman's Facial W/ Beard

Normal, Dry, Oil, or Combination skin facial that specifically caters to men and beard care incorporated with ...

show more

Organic Facial for Combo Skin

Includes cleansing, exfoliation, 2 masks, extraction (if necessary), and facial massage with moisturizer. All ...

show more

Organic Facial for Oily Skin

Includes cleansing, exfoliation, 2 masks, extraction (if necessary), and facial massage with moisturizer. All ...

show more

---

Kid's Braids (13 & Under)

Kid's Faux Locs

Trendy, protective style that mimics locs. I do have hair jewelry on hand, but feel free to bring your own. Wa...

show more

Kid's Cornrows

Cornrows braid the hair close to the scalp for chic raised braids. Wash, condition and drying method included....

show more

Kid's Braided Pony-Tail

Natural hair or added hair braided into a pony-tail with a trendy design. Wash, condition and drying method in...

show more

Kid's Box Braids

Protective and trendy style of individual braids with box style pattern. Wash, condition and drying method inc...

show more

---

Weave

Invisible Part Sew In

Entire head braided with the option of leaving a portion out of natural hair for versatility or parted and hai...

show more

Quick Weave

Compatible with any type of extension hair using hair glue for a style that last a few weeks. Wash, condition,...

show more

---

Braid Add-On

Braiding Hair

I can purchase the braiding hair for you. The price increases based on the hair desired and amount needed, whi...

show more

Takedown

It's all in the name. Safely take down your hairstyle so you can start fresh.

---
Venue Health and Safety Rules
Reviews
Reviews are no joke! Booksy values authentic reviews and only verifies them if we know the reviewer has visited this business.
Ashley did an amazing job on my hair. She is very passionate about her work and is adamant on making sure she gives you the style you are asking for. She is very thorough and her work is fast and efficient. Cleanliness is 100% and her prices are inco...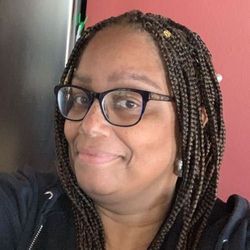 I will be a forever client. Ashley is personable and her service is excellent. She does not braid too tight and everyone loves my hair....
Ashley is a vibe! She has great positive energy and really builds a connection with her clients. This is not just a hair appointment. She provides knowledge and expertise that the everyday person is lacking and she has truly found her purpose in doin...
First time going to her she did a wonderful job l will be back...
Soul2Soul Beauty Boutique