EV Styles Braids
4907 Mission Street, San Francisco, 94110
EV Styles Braids
4907 Mission Street, San Francisco, 94110
---
Other Services

Wash + dread retwist + style

Wash + 2 braids(no added hair)

Wash + 2 braids (added hair)

Wash + 5-6 Braids (no added hair)

Wash + 5-6 braids (added hair)

Wash + 5-6 braids (man bun no adding hair)

Wash + 5-6 braids (man bun added hair)

Man Bun freestyle (no singles)

Pop smoke Braids (6 braids) man bun

Singles (man bun added hair)

Two-strand twists (man bun)

Two-strand twist (man bun hair added)

Side braids for women (2-4 small braids)

Women's half head braids (no added hair)

Kids (4-6 braids no added hair)

2 Braids + design (Full head no added hair)

2 Braids (added hair + design)

Sunrise Braids (6-8 braids full head)

Freestyle braids (Does not count for singles)

Kids Box braids (no added hair)

Women's 8 straight backs (added hair)

Freestyle Braids (mid back length)

Freestyle braids (added hair)

Pop smoke braids (full head)

Singles for men (Full head above shoulder)

Singles for men (shoulder length)

Singles for men (Mid back to lower back)

Two-strand twists (Full head)

Two-strand twists (Full head added hair)

Fishbone Braids (Full head no added hair)

Fishbone braids (Full head added hair)

Fishbone braids (4 sections)

Full head Pony (no added hair)

Full head updo Pony (added hair)

Chun Li (2 back 2 front braids added hair)

Women's box braids (no added hair)

Women's Box Braids (added hair)

Women lemonade braids (no added hair)

Women's 2 braids front only fishbones (added hair)

Women's Lemonade Braids (added hair)

Braids touch up (added hair)

Braids touch up (no added hair)

---
Reviews
Reviews are no joke! Booksy values authentic reviews and only verifies them if we know the reviewer has visited this business.
Beautiful job! Clean and tight braids, braided to last...
I love the braids Lina did for my daughter, who is only 4 and very tender headed. Lina was quick and gentle and my daughter's hair looks amazing. We will be regular clients for sure....
Lina did such a great job. Definitely recommend her for your braides....
Lina took care of my baby boy before his birthday! She was so sweet and gentle with him he loved her and she did amazing! Definitley be back 10/10 recommend...
it is always the best experience. uff simply the best braider, definitely do not hesitate to contact her evestyle the best...
Amazing stylist! The perfect hold with no issues. Glad I found EV Styles. Great customer service. A must!!!...
Impressive work; gentle yet fast with her hands. Happy with my braids 🔥...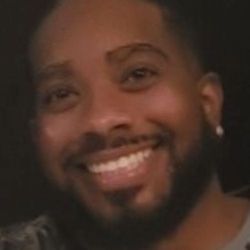 The greatest my hair looks amazing more than satisfied with the service found my new braider...
Lina is an absolutely amazing hairstylist and such a kind person! 💜...
It was very nice. The ladies are like family. They take care of their customers and they make you feel very comfortable at the shop. I plan on going every other week. Thank you guys. I reccomend it to all of those who want make up done, hair braided ...
Amazing service! Lina can make any hairstyle become a reality! She's genuine, talented and sweet beyond words....
my sons stylist is amazing. His hair always looks great and she's very patient...
Lina did an amazing job! Super professional and talented.. whether it's 2 braids or hella haha, and it didn't hurt too! Definitely will be back soon! Thanks a lot Lina!...
If you are ever in San Francisco this is the only person you want touching you hair great job love it...
Ev never disappoints..i love how detail oriented she is and my braids always last up to 5 days with proper maintenance!...
I always get so many compliments with her work. I left the store and received a compliment as soon as I crossed the street today. She works fast and is always kind. I highly recommend ev styles!!...