Dr Steph @ 504 Salon
1060 N Main St, #108, Euless, 76039
Dr Steph @ 504 Salon
1060 N Main St, #108, Euless, 76039
---
Popular Services

Shampoo & Style/ Shampoo & Mold

---

Other Services

Shampoo & Style/ Shampoo & Mold

Partial Relaxer touch up w/trim

Deep Moisturizing conditioner add-on

DR STEPH's COCKTAIL (Protein & Moisturizing)

Color (pre-lightening/ semi/ demi/ permanent)

Highlights/ Lowlights (Cap/Foil)

Comb twists/2 strand twists

BASIC Amino Acid Straightening System

---
Venue Health and Safety Rules
Reviews
Reviews are no joke! Booksy values authentic reviews and only verifies them if we know the reviewer has visited this business.
She did an amazing job!! Very sweet lady with great customer service! I love the color and i defenitly will be back! Go see Dr Steph ❤...
Dr Steph @ 504 Salon
An amazing job for an amazing client with an electric personality & a smile to match. Thank u Brittany for trusting me with ur beautiful curly locks.😄 Hope to see u for ur bday!!
Excellent service understands what my hair needs. Thank you Dr. Steph...
Dr Steph @ 504 Salon
Thank u Paula!! I should know what your hair needs for all the many years I've been blessed 2 do ur hair.😆😘
She was so sweet and caring about my hair and I love the outcome. She did her thang!!...
Dr Steph @ 504 Salon
Thank u Shay!! I had a good canvas 2 work with. It looks so good on u!! 🤩
Dr. Steph, is the best! I am so thankful to God I found her she is amazing. She is knowledgeable about hair care, and she makes you feel comfortable immediately....
Dr Steph @ 504 Salon
Thank u so much for putting your trust in me, Denise!!! I know how very difficult it can be to go from stylist to stylist, trying 2 find the right one 4 u. I'm going 2 do my very best to bring ur hair back to the beauty & health it was before. See u soon...🤗
She made me feel so comfortable and did an awesome job on my hair ...she is amazing and will come again!! You're crazy if u don't book here....
Dr Steph @ 504 Salon
Ooooohhhh Maliya!! Thank u so much!! I wanted 2 make sure 2 give u the best experience & on ur GRADUATION DAY too... CONGRATS lil lady & rock that new cut!!!💯🤗🤩
I love, love, love my silk press. Stephanie definitely has the magic touch! My hair is silky, smooth and shiny....with a ton of body, without a perm!...
Dr Steph @ 504 Salon
Crystal, I am soooo happy ur satisfied with my work!! Ur natural locs are so healthy & gorgeous so it's not difficult 2 achieve these results. See u soon chica😘
Good location, clean and professional salon with hands down one of the best if not the best stylists in the business! Stephanie is a hair expert with a wealth of knowledge and a beautiful spirit. I've trusted my hair with her for over 17 years! She b...
Dr Steph @ 504 Salon
LaSunia, THANK U so much 4 ur loyalty & friendship. The way u look out 4 me, past & present, I'm ALWAYS gonna take care of u the same. I am so humbled by ur words & honored that throughout our history, u never wavered & patiently waited 4 me through whatever I had going on at the time. I educate my clients because it makes my job easier knowing that we're working hand in hand 2 create their desired look & health of hair. It also gives me an extra edge when I know a lot of other stylists aren't doing this. I'm going 2 continue 2 pour knowledge into myself so I can pour into you & my other faves. THANK U AGAIN Sun & see u soon.😆🤗😘
My layered cut was awesome! And as always, the press was beautiful. I am so happy Dr. Steph is back in TX!!...
Dr Steph @ 504 Salon
Yesssss!! Ur press & haircut turned out beautifully, yet again. But of course when u have a good canvas to start with. Thank u & see u soon chickadee!!
What a blessing to find someone with blessed hands to treat my little girl hair....
Dr Steph @ 504 Salon
It was such a pleasure 2 meet u & ur little miss!! She behaved better than some adults that come in so that made my job a lot easier plus u take great care of her hair. Keep it up mama!!
Dr. Steph is excellent and caring. If you need hair repair or maintenance she will take care of you! Thank you for the years of taking care of my hair Dr. Steph! Blessings! PJ...
Dr Steph @ 504 Salon
Paula, u know firsthand how I operate & I appreciate u sharing ur experience on this platform. Thank u for ur loyalty. God willing, I'll be here many more years doing the same thing. See u soon
I have been going to Step since I was in middle school she does a great job love it... She does coloring very good 😌 Thank You 🥰🥰...
Dr Steph @ 504 Salon
Thank u Larisha!! U & ur hair are as beautiful as day one. U got it from yo mama- my bestie!! And it definitely helps when ur taking care of ur hair on the back end. Makes my job a lot easier🤗😘
Stephanie has been doing my hair for over 15 years. I'm going natural now and she is helping me through the journey. Stephanie is willing to work with you until you get the look you want and are satisfied. She has a great and positive attitude. Oh di...
Dr Steph @ 504 Salon
Twyla, thank u 4 sharing!! Ur hair is on its way 2 greatness naturalista!! Let's both stay positive & PATIENT!! Thank me later😘
I finally found me a beautician that is going to help me with my hair goals! Steph is great very knowledgeable and professional. I will definitely be going to her for now on. Thank you steph....
Dr Steph @ 504 Salon
Yes maam!! I'm on the job!! Everything happens 4 a reason. Your hair will be down ur back in no time. Let's get it!!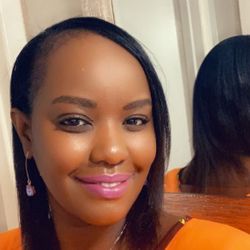 This lady is one of a kind and so welcoming. Also glad is knows her stuff....
Dr Steph @ 504 Salon
I love this pic & thank u 4 ur kind words. It was such a pleasure 2 meet u & look forward 2 the next time we meet.
Steph is very efficient and has a lot of knowledge. I have been going to her for year's and before I try anything I always consult with her first because I know that she knows and if not find out. Hair is her passion and you can tell....
Dr Steph @ 504 Salon
Thank u so much Tonya!!! U have hung in there with me through many life-changing moments. You've gone from relaxed beautiful hair transitioning 2 now naturally textured beautiful hair. Hair is my passion & I always got your back. See u soon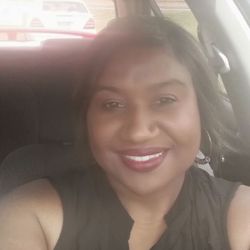 I ALWAYS leave her shop with my hair on point! She really knows how to grow healthy hair. She is amazing!...
Dr Steph @ 504 Salon
Thank u Yvette!! I appreciate u & ur daughter coming from far & wide to support me. It is my pleasure to serve yall.
Dr Steph, is an awesome stylist. She is very personable and she listens to you. I went in for a haircut and came out with a fabulous hairstyle. Would definitely recommend her. If you are looking for a long term stylist or you just need to run in whil...
Dr Steph @ 504 Salon
Thank u sooo much Teresa!! U are a pleasure 2 work with & I'm so glad u trust me with ur hair affairs!! I'll see u soon
The atmosphere was very pleasant and clean...
Dr Steph @ 504 Salon
Thank u so much Ms Stella! Wanna keep u coming back😄
Dr. Steph is a great stylist! She is very patient and cares about whether the client is happy with their overall look. If you want healthy hair and hair growth, come on over to 504 Salon and let Dr. Steph, from the Windy City of Chicago get you rig...
Dr Steph @ 504 Salon
Thank u soooo much for the kind words!! U know I try to do my best. I am very grateful & humbled to have faithful clients like you. I ❤ your new haircut!! See u next go round😘