𝐀𝐬𝐲𝐚'𝐬 𝐋𝐚𝐬𝐡 𝐁𝐚𝐫 ✨
Address will be provided the day of your appointment!, Fort Wayne, 46835
𝐀𝐬𝐲𝐚'𝐬 𝐋𝐚𝐬𝐡 𝐁𝐚𝐫 ✨
Address will be provided the day of your appointment!, Fort Wayne, 46835
---
Popular Services

2 𝐖𝐞𝐞𝐤 𝐅𝐢𝐥𝐥 ✨

2 Week Fill - Filling in the gaps that appear within 2 weeks, due to natural eyelash shedding.

𝐕𝐨𝐥𝐮𝐦𝐞 𝐅𝐮𝐥𝐥 𝐒𝐞𝐭 ✨

A Volume full set gives a fuller, fluffier look. With this method, anywhere between 3-8 eyelash extensions are...

show more

3 𝐖𝐞𝐞𝐤 𝐅𝐢𝐥𝐥 ✨

3 Week Fill - Filling in the gaps that appear within 3 weeks, due to natural eyelash shedding.

---

Other Services

𝐂𝐥𝐚𝐬𝐬𝐢𝐜 𝐅𝐮𝐥𝐥 𝐒𝐞𝐭 ✨

A Classic full set is perfect for clients who love a natural everyday look! 1 single eyelash extension is glue...

show more

𝐕𝐨𝐥𝐮𝐦𝐞 𝐅𝐮𝐥𝐥 𝐒𝐞𝐭 ✨

A Volume full set gives a fuller, fluffier look. With this method, anywhere between 3-8 eyelash extensions are...

show more

𝐇𝐲𝐛𝐫𝐢𝐝 𝐅𝐮𝐥𝐥 𝐒𝐞𝐭 ✨

A Hybrid full set is a 50/50 mix of Classic & Volume lashes.

2 𝐖𝐞𝐞𝐤 𝐅𝐢𝐥𝐥 ✨

2 Week Fill - Filling in the gaps that appear within 2 weeks, due to natural eyelash shedding.

3 𝐖𝐞𝐞𝐤 𝐅𝐢𝐥𝐥 ✨

3 Week Fill - Filling in the gaps that appear within 3 weeks, due to natural eyelash shedding.

𝐋𝐚𝐬𝐡 𝐂𝐥𝐞𝐚𝐧𝐬𝐞 ✨

Clean lashes are happy lashes!! Lash baths will bring your eyelashes back to life! Any oils, make-up or dirt t...

show more

𝐄𝐲𝐞𝐥𝐚𝐬𝐡 𝐄𝐱𝐭𝐞𝐧𝐬𝐢𝐨𝐧 𝐑𝐞𝐦𝐨𝐯𝐚𝐥 ✨

This is a safe way to remove unwanted lash extensions from client's eyes. Once applied, the Gel Remover breaks...

show more

---
Venue Health and Safety Rules
Reviews
Reviews are no joke! Booksy values authentic reviews and only verifies them if we know the reviewer has visited this business.
The service was great!...
Thank you so much for the experience. Asya did exactly what I wanted and was very professional. I will be returning....
Asya is so talented and more importantly so kind. So happy to be a client of Asya's Lash Bar...
I can't thank her enough for the great service provided and helping me through this. I was very nervous I'm still very new to lashes and she made it an easy trust worthy experience I'll be baxk!...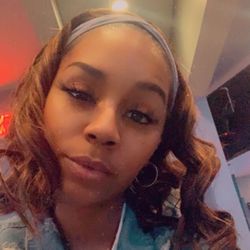 Very professional and very detailed this was my first visit and I will definitely come back ❤️...
Great customer service and quality work!!!!!!...
I am always satisfied with my lashes! She's always accommodating & willing to take the time!...
Asja is very nice and polite...She is very sanitized and takes her time to xheck on tou while you're being serviced. My new lash boo!...
Asya did an amazing job on my lashes!!! I will definitely be returning for future services!...
Asya did an amazing job! This was my 3rd time getting her lash service. I have been to serval people over the years and this by far was the best experience. I wish you the best on your lash journey you are amazing keep grinding young lady you are tr...
Asya pays attention to details, communicates throughout the process and always leaves me feeling beautiful! Thanks so much!...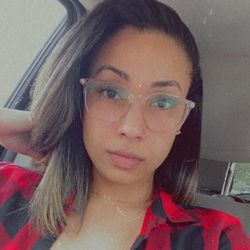 My first time getting lashes and I absolutely love them! Asya gave me exactly what I wanted but exceeded my expectations! Her customer service is phenomenal 😌...
She's Very Friendly And Does a Great Job!!! Definitely Happy With My Lashes❤️...
Aysa was very professional and achieved exactly what I wanted. I love my lashes so much and can't wait to go back!...
Absolutely loving my lashes!! Always excited for my end results every time ❤️...
My lashes look absolutely beautiful. I will be booking again for my fill. Thank you so much Asya!!...
Asya is next level! Girl knows what she's doing and she makes sure you leave feeling and looking fabulous! 🙌🏽🥰...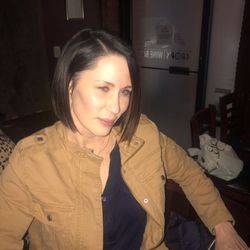 My lashes look great! I will be back for my fills!...