Salon Bergler
Turkey Lake Rd, 5907, Suite 112 unit 13, Orlando, 32819
Salon Bergler
Turkey Lake Rd, 5907, Suite 112 unit 13, Orlando, 32819
---
Popular Services

CLIPPER CUT

Includes: - Consultation - Wash - Women receive 1 ...

more

BANG TRIM

Quick dry Trim for: 1- Bangs 2- Undercut clean ups

more

HIGHLIGHT PARTIAL HEAD

Foil highlighting is the process of using foil to ...

more

---

Zella services

Hair Extension Consultation

During consultation we will match your hair with o...

more

Extension Removal Only

Includes: - Removal of extensions - Shampoo and Co...

more

Initial Extension Application

Includes: -Detox wash for hair -Blow dry - 1 box o...

more

Extension Removal & Reapplication

Includes: - Extension removal - Shampoo hair - Blo...

more

Brazilian Blowout Partial

Add On Men's Grey Camouflage

Add On Split End Treatment

Instant Split send Correction! Benefits: - rebuild...

more

Leaf & Flower CBD 3-1 Treatment

3-in-1 Molecular Mender is an intense reparative +...

more

Rewind Aging Treatment

Rewind- Anti-aging reparative treatment for Mature...

more

Blow Dry & Style Short

Includes: - Wash - 1 Moisture/Protein treatment fo...

more

---

Brandon's services

BANG TRIM

Quick dry Trim for: 1- Bangs 2- Undercut clean ups

more

CLIPPER CUT

Includes: - Consultation - Wash - Women receive 1 ...

more

SHORT HAIRCUT

Includes: - Consultation - Wash - Women receive 1 ...

more

LONG HAIRCUT

Includes: - Consultation - Wash - 1 Enhancement tr...

more

MAKEOVER HAIRCUT EXPERIENCE

Includes: - Consultation - Wash - 1 Enhancement tr...

more

BRAZILIAN BLOWOUT PARTIAL

Includes: - Consultation - Hair detox - Applicatio...

more

BRAZILIAN BLOWOUT SHORT HAIR

Includes: - Consultation - Hair detox - Applicatio...

more

BRAZILIAN BLOWOUT LONG HAIR

Includes: - Consultation - Hair detox - Applicatio...

more

HAIR EXTENSION CONSULATION

During consultation we will match your hair with o...

more

INITAL EXTENSION APPLICATION

Includes: -Detox wash for hair -Blow dry - 1 box o...

more

EXTENSION REMOVAL ONLY

Includes: - Removal of extensions - Shampoo and Co...

more

EXTENSION REMOVAL & REAPPLICATION

Includes: - Extension removal - Shampoo hair - Blo...

more

ADD ON MENS GREY CAMOUFLAGE

LEAF & FLOWER CBD 3-IN-1 TREATMENT

3-in-1 Molecular Mender is an intense reparative +...

more

ADD ON SPLIT END TREATMENT

Instant Split send Correction! Benefits: - rebuild...

more

REWIND AGING TREATMENT

Rewind- Anti-aging reparative treatment for Mature...

more

BLOW DRY & STYLE LONG

Includes: - Wash - 1 Moisture/Protein treatment fo...

more

BLOW DRY & STYLE SHORT

Includes: - Wash - 1 Moisture/Protein treatment fo...

more

---

Charles's services

SINGLE COLOR TOUCH UP

Is coloring the new growth of previously colored h...

more

ALL OVER COLOR

All over color is a one-step process that involves...

more

HIGHLIGHT PARTIAL HEAD

Foil highlighting is the process of using foil to ...

more

HIGHLIGHT HALF HEAD

Foil highlighting is the process of using foil to ...

more

HIGHLIGHT FULL HEAD

Foil highlighting is the process of using foil to ...

more

ENLIGHTENER RETOUCH/ DOUBLE PROCESS

ALL OVER ENLIGHTENER SHORT

ALL OVER ENLIGHTENER LONG

SHORT OMBRE

The combination of brunette and blonde hair, which...

more

LONG OMBRE

The combination of brunette and blonde hair, which...

more

SPECIALTY/CORRECTIVE COLOR

Pricing upon consultation

more

ADD ON B3 BOND BUILDER TREATMENT

ADD ON BASE BUMP

Base bump is addition to your usual highlight reto...

more

ADD ON BLOW DRY

Includes: Iron work Finishing touch

more

ADD ON SPLIT END TREATMENT

Instant Split send Correction! Benefits: - rebuild...

more

LEAF & FLOWER 3 IN 1 TREATMENT

3-in-1 Molecular Mender is an intense reparative +...

more

REWIND AGING TREATMENT

Rewind- Anti-aging reparative treatment for Mature...

more

---

Katherine's services

Face Consultation

Reserve a 15 minute consultation to discuss your s...

more

Dermaplaning

An incredibly efficient exfoliation method that pa...

more

5 Berry Pigment Control Peel

5 BERRY PIGMENT CONTROL PEEL Results driven peel t...

more

Petite Facial

A shortened version of the Honey Enzyme Facial. (e...

more

Warming Honey Enzyme Facial

A luxurious facial with focus on soothing and hydr...

more

Clarifying Facial

This facial focuses on drawing out toxins and impu...

more

Fire & Ice Facial

A powerfully clinically active treatment designed ...

more

Crème De La Crème Facial

Tailored to you and your specific skincare concern...

more

Vit A Power Peel

GlyMed Plus Vitamin A Professional Power Peel prov...

more

3 Peel Series Of 5 Berry Peel

TCA Peel

TCA Peel 15% provides an aggressive medium chemica...

more

Collagen Induction Therapy

A skin rejuvenation treatment that radically enhan...

more

Add On •Microdermabrasion

One of the tried and true esthetic treatments. Usi...

more

Add On •Microneedling Small Area

Brazilian•First Time Brazilian Wax

Brazilian Maintenance

Brazilian wax pricing for regular clients who retu...

more

Brazilian

Brazilian waxing for clients returning over 6 week...

more

Neck Wax

Please discontinue all topical forms of Vitamin A ...

more

Lip Wax

Please discontinue all topical forms of Vitamin A ...

more

Nose Wax

Yes! You can wax out your nose hairs! Very popular...

more

Sideburn Wax

Please discontinue all topical forms of Vitamin A ...

more

Chin Wax

Please discontinue all topical forms of Vitamin A ...

more

Chin Extended Wax

Please discontinue all topical forms of Vitamin A ...

more

Eyebrow Maintenance

Also known as, a "cleanup". Brows already have des...

more

Eyebrow Shaping

Please discontinue all topical forms of Vitamin A ...

more

Back, Chest & Stomach Wax

Buttocks

Please discontinue all topical forms of Vitamin A ...

more

Bikini Line

Please discontinue all topical forms of Vitamin A ...

more

KLI Lash Lift

Keratin Lash Infusion (KLI) is not an ordinary las...

more

---
Venue Health and Safety Rules
Reviews
Reviews are no joke! Booksy values authentic reviews and only verifies them if we know the reviewer has visited this business.
Brandon Berger is ABSOLUTELY AMAZING!!! He ALWAYS manages to give me a sleek & fabulous haircut, which I just love!!! He's so personable, fun, energetic & professional!!! Best hairstylist EVER!!! I love & adore him!!!...
Absolute hair color artist!! He spent time meticulously making sure my hair color was behaving perfectly. He is a color genius and I can't wait to go back!...
Brandon in an absolute star with shears! Adore the skills & the gab every single time I come in. You really can't get any better than him—he's the best!...
I always look forward to my appointments with Charles, because I walk out feeling like a superstar! The service is top notch, and the attention to detail is unmatched!...
I am so thankful I found Brandon a couple of years ago. My hair is the healthiest it has ever been and it is all due to the care I get from Brandon and Charlie at Salon Bergler. The whole experience is absolute perfection every time....
Katherine is the absolute best! I've been struggling with skin issues since having a baby and she is the only person I feel comfortable going to for facials and just overall skin care advice. I would highly recommend her for any of her services, 5/5 ...
As always we had an amazing experience at Salon Bergler. It was my sons turn for some pampering and freshness and he loved every minute of it. An excellent haircut made for a very happy 5 year old and mom!...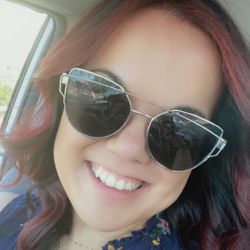 Getting highlight touch up and gloss color with Charlie is always a good experience. He listens to my ideas about custom color and I am LOVING the merlot red wine highlights...
Loved it!!!! She was super nice and gave tips towards different ways to complete the haircut. She also stated every product she used before hand....
Realmente hizo un trabajo maravilloso para mí. Estoy encantada 😊...
Amazing professionals and great environment!...
The best best best!!! Love you!! Know that no matter where you move I'm following you 😄...
Brandon is the best! Thank you so much! I love my new haircut :)...
Brandon Bergler is, without a doubt, the BEST HAIR STYLIST IN THE WHOLE WIDE WORLD!!! His keen attention to detail, remarkable cutting skills & ensuring every client feels like a million dollars when they leave his salon speaks volumes!!! He is ABSOL...