Primp'd & Polish'd Nails
832 West Lantana Road, Lantana, 33462
Primp'd & Polish'd Nails
832 West Lantana Road, Lantana, 33462
---
Popular Services

FILL IN "SHMEDIUM" Short/Medium

2-3 week fill ONLY Regular polish is included. Gel...

more

MINI GLAM 2 nail designs

SHORT/ MEDIUM $25 LONG/ X-LONG $35 Includes 2 FR...

more

FILL IN (SH-MEDIUM) with ACRYLIC COLOR CHANGE

When different color combination is requested and ...

more

---

👸🏼👸🏽LITTLE PRINCESS NAILS 👸🏽👸🏼

PAMPERED PRINCESS (kids 3-12) 🦄👸🏽

Includes dry mani & pedi ( no water) , gel polish,...

more

---

⚜️ACRYLIC FULL SET⚜️

FULL SET / SHORT NAILS (square only)

Regular nail polish is included with this service.

more

FULL SET/ MEDIUM NAILS

COFFIN, STILETTO, ALMOND shapes $5 EXTRA

more

FULL SET/ LONG NAILS

COFFIN, STILETTO, ALMOND shapes $5 EXTRA

more

FULL SET X-LONG NAILS

COFFIN. STILETTO, ALMOND shapes $5 EXTRA

more

FULL SET XX-LONG NAILS

COFFIN, STILETTO, ALMOND shapes $5 EXTRA

more

ACRYLIC OVERLAY

A thin acrylic overlay will be placed over your na...

more

---

♻️ ADD-ON SERVICES ♻️

FILL IN PAST 3 WEEKS (additional fee)

AN ADDITIONAL $5 EACH WEEK THAT YOU ARE OVER

more

Nail repair per nail

****long nails additional fee**** ($7 per nail))

more

CURVED or HUMP or ARCHED NAILS

When a slight curvature is formed when laying the ...

more

COLORED ACRYLIC (instead of gel or regular polish)

$5 additional WITH GLITTER/CONFETTI acrylic This...

more

GEL POLISH (SHINY or MATTE)

Short/ Medium Nails $12.00 Long Nails $17.00 A shi...

more

COFFIN • STILETTO •ALMOND• LIPSTICK •etc

Extra filing and shaping required to achieve alte...

more

SIMPLE Cut down (shorten the length)

(TAP TO SEE DESCRIPTION Simple cut down using na...

more

OMBRE'

white classic french Ombre' or ANY color combinati...

more

Soak off OR Product removal with drill

Soak off or drill removal of acrylic products to p...

more

Polish Change (GEL) Hands w/ Level & Buff

When it's not quite time for a fill. But you want ...

more

RESHAPE / MAJOR CUT DOWN with drilling

If you need an extensive cut down that will take l...

more

---

NAIL ART ADD ON's

CUTICLE BLING... EACH NAIL

Cuticle Bling is usually 3 to 5 crystals lining th...

more

CRYSTAL REPLACEMENT (each)

If service was completed by a Primp'd & Polish'd n...

more

DANGLES • 3D CHARMS• POM POM's

Starts at $4 and up..... per item per item

more

DESIGNER INSPIRED NAILS Gucci • FENDI • LV• Chanel

3-D Designer Charms to be used with designer logos...

more

GLOW IN THE DARK ACRYLIC or POLISH

CLEAR/ GLASS or JELLI NAILS

TAP TO SEE DESCRIPTION This is an add on service...

more

CHROME/ HOLOGRAPHIC/ PEARL NAILS (ADDITIONAL FEE)

Painted Outline/ French w/ Gel polish (any color)

CUSTOM TIPS (ADDITIONAL FEE)

TAP TO SEE DESCRIPTION STARTS AT.... $7=Multicolo...

more

PINK & WHITE/ FRENCH (any shape)

Gel top coat is included with this add in service

more

---

👩🏽‍🎨🎨NAIL ART 👩🏽‍🎨💅🏽

SOFT GLAM (NO Swarovski crystals)

SHORT / MEDIUM. $20 LONG/ X-LONG $30 NO SWAROVS...

more

MINI GLAM 2 nail designs

SHORT/ MEDIUM $25 LONG/ X-LONG $35 Includes 2 FR...

more

GLITZ & GLAM 4 nail designs

SHORT $35 MEDIUM. $40 LONG/ X-LONG. $50 include...

more

OMBRÉ DELUXE 4 designs with Ombré nails

Ombré Deluxe includes and Ombré any color combinat...

more

ULTIMATE FREESTYLE 6 -10 freestyle designs

SHORT $45 MEDIUM $55 LONG/ X-Long. $65 XX-LONG...

more

---

Relaxing Pedicures & Designer Toes

Tip or Fill on big toe...$5 per toe❗️

This service includes acrylic fill or acrylic tip ...

more

POLISH CHANGE ONLY on Toes with GEL POLISH 👣

***level & buff included with this service**** No ...

more

POLISH CHANGE on Toes (REGULAR POLISH) 👣

level & buff included with service

more

SMALL TOE BLING

This is an add on service ONLY and must be booked ...

more

BIG TOE BLING per toe

Fully blinged out big toe $10= short/ average toe...

more

"Designer Toes"

This includes gel polish change on toes with full ...

more

FULL SET / OVERLAY or FILL on ALL 10 TOES 👣

This is a Full Set of acrylic or fills on all 10 t...

more

SWAROVSKI ALL TOES BLINGED 💦

CALL FOR PRICING... $$ =Gel polish & toes FULLY BL...

more

---

SWAROVSKI FULLY BLINGED NAILS

SWAROVSKI COVERED "SHORTIES" BLING NAIL x2

TAP TO SEE DESCRIPTION ... Price inludes 2 SHORT F...

more

SWAROVSKI COVERED "SHMEDIUMS" BLING NAIL x2

Price includes 2 MEDIUM FULLY BLINGED OUT SWAROVSK...

more

SWAROVSKI COVERED "GRABBERS" BLING NAIL X2

Price includes 2 LONG FULLY BLINGED OUT NAILS W/ S...

more

---

🔅🔆ACRYLIC FILL🔆🔅

FILL IN "SHORTIES" (SQUARE ONLY)

For EXTRA SHORT SQUARE NAILS ONLY No Nail Art OR ...

more

FILL IN "SHMEDIUM" Short/Medium

2-3 week fill ONLY Regular polish is included. Gel...

more

FILL IN (SH-MEDIUM) with ACRYLIC COLOR CHANGE

When different color combination is requested and ...

more

FILL IN/ LONG NAILS (any shape)

This is for 2-3 week fill ONLY. Regular polish is ...

more

FILL IN (LONG NAILS) with ACRYLIC COLOR CHANGE

When different color combination is requested and ...

more

FILL IN X-LONG

This is for 2-3 week fill ONLY. Regular polish is ...

more

FILL IN XX-LONG NAILS

This is for 2-3 week fill ONLY. Regular polish is ...

more

FILL IN XX-LONG with ACRYLIC COLOR CHANGE

When different color combination is requested and ...

more

---

Manicures

GEL MANI / GEL PEDI COMBO

---

MAKEUP

GOING OVER ANOTHER TECH's/ SALON's WORK (ADD FEE)

TAP TO SEE MORE INFORMATION. Typically I DO NOT w...

more

💦💎SWAROVSKI BLING FULL SETS or FILS💎💦

TAP TO SEE DESCRIPTION This service includes a F...

more

---
Venue Health and Safety Rules
Reviews
Reviews are no joke! Booksy values authentic reviews and only verifies them if we know the reviewer has visited this business.
She's a beast slays every time‼️...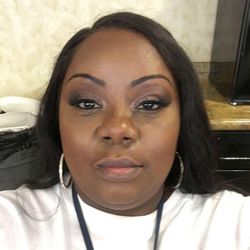 Lisa comes through for me every time. My nails and toes are beautiful. She does great quality work and it's worth every penny....
Love the atmosphere at this lovely establishment. The decor is so pretty. Lisa and Dominique are really really nice. Great pedicure but my gel nail polish came out really bad....
Primp'd & Polish'd Nails
Hi Melissa, I'm sorry your gel polish didn't turn out the way you expected it to. Please come back for a free polish change. We want you to be a satisfied regular client 😃 of Primp'd & Polish'd Nails
It always a pleasure coming here.. she's a wonderful...
She's the best! 5 stars!...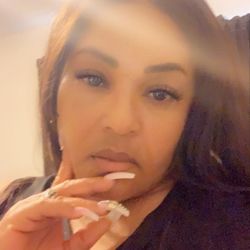 My very first appointment I was very pleased with Lisa and her technique my nails came out very beautiful and classy she exceeded my expectations. As far as my pedi it was a complete disaster. The pedi tech didn't know what she was doing, the tool ki...
Very professional and knowledgeable...
This is 3 week review My nails are still beautiful and non have broken. I can not wait to go back and see what other creation she comes up with! The atmosphere and the service is great...
I was referred by Tiffany. Great location. Promptly greeted me. Masked up. Clean. Sanitary. Pretty. Talented. Respectful of my time. Lisa!!!! You were phenomenal...
Great atmosphere very comfortable and relaxing. Not to mention my nails are flawless. Thank you Lisa....
Excellent service and inviting atmosphere! I highly recommend....
Thank you Le Le for putting me back in the game!!! I love it there at Primp'd & Polish'd!! Definitely my new spot! See you in February for my birthday nails!!!!...
Satisfied! Very nice and outgoing!...
Very comfortable atmosphere, welcoming and professional....
Lisa is the best! It's not just about her skills but the ambiance of the shop and the cleanliness! But if we're going to talk about her skills ... she's hands down the best in the area! I found a new nail home in Primp'd and Polish'd!...