Barber League
10450 South State St. Ste 2122, Sandy, UT, 84070
Barber League
10450 South State St. Ste 2122, Sandy, UT, 84070
---
Beard Work

Trim, fade, shape facial hair

more

Cut Enhancement

Enhance your cut with liquid or powder dyes that t...

more

Kid's Cut

Well behaved kids between the ages of 5-16 need ha...

more

House Call

Enjoy any service currently offered, in the comfor...

more

Shadow Fade

Similar to "bald fade" just the blend starts from ...

more

Tapper Fade

A great option that focuses right at the front of ...

more

Bald Fade

A true work of art! Razor or electric shaver bald ...

more

Gentlemen's Cut

The typical "short on the sides, a bit off the top...

more

Beard Work

Trim, fade, shape facial hair.

more

Kids Cut

Well behaved kids between the ages of 5-16 need ha...

more

Designs- $1/minute

Get a creative art design addd to your haircut

more

Cut Enhancement

Enhance your cut with liquid or powder dyes that t...

more

House Call

Enjoy any service currently offered, in the comfor...

more

Bald Fade

A true work of art! Razor or electric shaver bald ...

more

Shadow Fade

Similar to "bald fade" just the blend starts from ...

more

Tapper Fade

A great option that focuses right at the front of ...

more

Gentlemen's Cut

The typical "short on the sides, a bit off the top...

more

---

Matt's Services

Gentlemen's Cut

The typical "short on the sides, a bit off the top...

more

Hot Lather Razor Bald Fade

Haircut & Hot Lather Shave

Shadow Fade

Similar to "Bald Fade" Just the blend starts from ...

more

Bald Fade

A true work of art! Razor or electric shaver bald ...

more

Taper Fade

A great option that focuses right at the front of ...

more

Kid's Cut

Well behaved kids between the ages of 5-16 need ha...

more

Cut Enhancement

Enhance your cut with liquid or powder dyes that t...

more

Beard Work *ONLY

Trim, fade, shape facial hair

more

Designs- $1/minute

Get a creative art design addd to your haircut

more

---

Amir's Services

Gentlemen's cuts

The typical "short on the sides, a bit off the to...

more

Bald Fade

A true work of art! Razor or electric shaver bald ...

more

Shadow Fade

Similar to "bald fade" just the blend starts from ...

more

Tapper Fade

A great option that focuses right at the front of ...

more

House call

Enjoy any service currently offered, in the comfor...

more

Kids Cut

Well behaved kids between the ages of 5-16 need ha...

more

Beard Work

Trim, fade, shape facial hair

more

Cut Enhancement

Enhance your cut with liquid or powder dyes that t...

more

Designs- $1/minute

Get a creative art design addd to your haircut

more

---

Jon's Services

Gentlemen's Cut

The typical "short on the sides, a bit off the to...

more

Bald Fade

A true work of art! Razor or electric shaver bald ...

more

Shadow Fade

Similar to "bald fade" just the blend starts from ...

more

Tapper Fade

A great option that focuses right at the front of ...

more

Kids Cut

Well behaved kids between the ages of 5-16 need ha...

more

House Call

Enjoy any service currently offered, in the comfor...

more

Beard Work

Trim, fade, shape facial hair.

more

Designs- $1/minute

Get a creative art design addd to your haircut

more

---

Nate's Services

Kids Cut

Well behaved kids between the ages of 5-16 need ha...

more

Gentleman's Cut

The typical "short on the sides, a bit off the to...

more

Bald Fade

A true work of art! Razor or electric shave bald o...

more

Tapper Fade

A great option that focuses right at the front of ...

more

Shadow Fade

Similar to "bald fade" just the blend starts from ...

more

Gentle Man's Cut

The typical "short on the sides, a bit off the top...

more

---

Chris's Services

Gentleman's Cut

The typical "short on the sides, a bit off the top...

more

Bald Fade

A true work of art! Razor or electric shaver bald ...

more

Taper Fade

A great option that focuses right at the front of ...

more

Shadow Fade

Similar to the "Bald Fade" just the blend starts f...

more

Kids Cut

Well behaved kids between the ages of 5-16 need ha...

more

Designs- $1/minute

Get a creative art design added to your haircut.

more

---

Keyya's Services

Starter Locs Coil ( Half Head)

---

Karina's Services

Bald Fade

A true work of art! Razor or electric shaver bald ...

more

Shadow Fade

Similar to "bald fade" just the blend starts from ...

more

Tapper Fade

A great option that focuses right at the front of ...

more

Kid's Cut

Well behaved kids between the ages of 5-16 need ha...

more

---
Reviews
Reviews are no joke! Booksy values authentic reviews and only verifies them if we know the reviewer has visited this business.
Great haircut. Fun atmosphere. Will be back....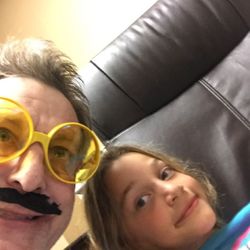 I really like it, just quiet enough, mellow atmosphere, sports on the TV, that's all a person needs, right? Also they seem more aware of their customers. So it gives you a feeling of being taken care of which makes you feel content. Upbeat, posit...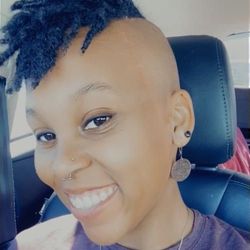 Matthew gave great haircare advise, recommended product and did an excellent cut. Highly recommend! This was my third time coming to Barber League and definitely not that last. Very happy customer. Thanks Matthew!...
Welcoming from the moment I walked in the door. Ricardo was outstanding with the cut and the conversation. It seems like all the barbers were on point and I'd be really comfortable with a cut from all of them. However, "if it ain't broke, don't fix i...
Matt did a fantastic job!...
We have been going to Chris to get my son's haircuts. He does a fantastic job! My son wanted a tricky design and Chris was able to make it happen! They are quick, clean and we will be repeat customers for sure!...
Nicest cut I've had in a while...
High Quality barbers! Very professional people and environment feel like home!😃...
My son loves his hair cut😍...
He was fast, professional and did a fantastic job....
Friendly staff and great customer service! Definitely recommend 😌...
Matt is the man! Will definitely be back to see him again...
Tried out this place for the first time and it was a great experience. Chris did a great job, definitely will be a repeat customer....
John is the truth he's my barber but they are all good in there with excellent customer service. Matt the owner is a really good guy and barber....
Chris is the man! He did such a good job with my haircut last time I can't wait for him to cut my hair again!!...
100% recommend Chris, man knows how to give a good cut👌🏻...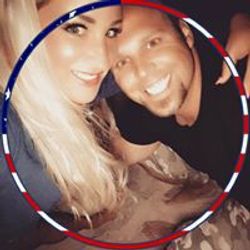 Barber League never disappoints! My 6 year old is always looking on point with his fresh fade and design! 😍 we can get him a haircut anywhere but there isn't any place that will leave him looking as fresh as when he leaves the Barber League. It trul...
Matt did a great job cutting my sons hair! My son absolutely loved it!...