Hair by TiersaMV
3860 Tyler st., Suite 4, Riverside, 92503
Hair by TiersaMV
3860 Tyler st., Suite 4, Riverside, 92503
---
Popular Services

4 braid w/ design

Natural Hair Only-Price is (starting price) Price does Vary by length & complexity -Does NOT include Shampoo &...

show more

2 braids (sides shaved)

Natural Hair Only-Price is (starting price) Price does Vary by length & complexity -Does NOT include SHampoo &...

show more

6 Braids w/ Design

Natural Hair Only-Price is (starting price) Price does Vary by length & complexity -Does NOT include Shampoo &...

show more

---

Braids Natural Hair

Hair wash & blowdry (braid prep)

2 braids (sides shaved)

Natural Hair Only-Price is (starting price) Price does Vary by length & complexity -Does NOT include SHampoo &...

show more

2 braids (full head of hair)

Natural Hair Only-Price is (starting price) Price does Vary by length & complexity -Does NOT include Shampoo &...

show more

2 braids w slight design

Natural Hair Only-Price is (starting price) Price does Vary by length & complexity -Does NOT include Shampoo &...

show more

2 Fishbones (inversion) no design

Natural Hair Only-Price is (starting price) Price does Vary by length & complexity -Does NOT include Shampoo &...

show more

2 Fish bones Freestyle (inversions)

Natural Hair Only-Price is (starting price) Price does Vary by length & complexity -Does NOT include Shampoo &...

show more

4 braids

Natural Hair Only-Price is (starting price) Price does Vary by length & complexity -Does NOT include Shampoo &...

show more

4 braid w/ design

Natural Hair Only-Price is (starting price) Price does Vary by length & complexity -Does NOT include Shampoo &...

show more

4 Braids w/ Slight Design

Natural Hair Only-Price is (starting price) Price does Vary by length & complexity -Does NOT include Shampoo &...

show more

4 Fishbones (Inversions) No Design

Natural Hair Only-Price is (starting price) Price does Vary by length & complexity -Does NOT include Shampoo &...

show more

4 Fishbones Freestyle (Invesions)

Natural Hair Only-Price is (starting price) Price does Vary by length & complexity -Does NOT include Shampoo &...

show more

6 Braids No Design

Natural Hair Only-Price is (starting price) Price does Vary by length & complexity -Does NOT include Shampoo &...

show more

6 Braids w/ Design

Natural Hair Only-Price is (starting price) Price does Vary by length & complexity -Does NOT include Shampoo &...

show more

8-12 Braids No Design

Natural Hair Only-Price is (starting price) Price does Vary by length & complexity -Does NOT include Shampoo &...

show more

Freestyle Braids

Natural Hair Only-Price is (starting price) Price does Vary by length & complexity -Does NOT include Shampoo &...

show more

Woman's Small Side Portion No Design

2-3 Braids Halfway before the ear

Woman's Freestyle Side Portion

3-6 Braids Halfway before the ear- Natural Hair

Woman's Design Full Side Portion No Design

Usually only Half of Head from front of Head to back of Nape-Natural Hair Only

Woman's Design Full Side Portion

Usually only half of the head from front of the head to the back of the nape.

Singles Medium Size Box

Natural Hair Only-Price is (starting price) Price does Vary by length & complexity -Does NOT include Shampoo &...

show more

Singles SMedium Box

Natural Hair Only-Price is (starting price) Price does Vary by length & complexity -Does NOT include Shampoo &...

show more

Singles Large Size Box

Natural Hair Only-Price is (starting price) Price does Vary by length & complexity -Does NOT include Shampoo &...

show more

---

Braids-Added Hair

2 feed in braids

Price is (starting price) Price does Vary by length & complexity -Does NOT include Braid Hair, Shampoo & Blow...

show more

2 Braids w/ Slight Design

Price is (starting price) Price does Vary by length & complexity -Does NOT include Braid Hair, Shampoo & Blow...

show more

2 Fishbones (Invesrions) No Design

Price is (starting price) Price does Vary by length & complexity -Does NOT include Braid Hair, Shampoo & Blow...

show more

2 Fishbones Freestyle

Price is (starting price) Price does Vary by length & complexity -Does NOT include Braid Hair, Shampoo & Blow...

show more

Woman's 2 Braids w curly ends

Price is (starting price) Price does Vary by length & complexity -Does NOT include Braid Hair, Shampoo & Blow...

show more

4 Braids Freestyle

Price is (starting price) Price does Vary by length & complexity -Does NOT include Braid Hair, Shampoo & Blow...

show more

4 Simple Briads

Price is (starting price) Price does Vary by length & complexity -Does NOT include Braid Hair, Shampoo & Blow...

show more

4 Simple FishBones (Inversions)

Price is (starting price) Price does Vary by length & complexity -Does NOT include Braid Hair, Shampoo & Blow...

show more

Mens Box/Triangle/ Singles Medium Size Box

Price is (starting price) Price does Vary by length & complexity -Does NOT include Braid Hair, Shampoo & Blow...

show more

Mens/ Singles Large Size Box

Price is (starting price) Price does Vary by length & complexity -Does NOT include Braid Hair, Shampoo & Blow...

show more

Mens Freestyle Half braids/ Half Box Singles

Price is (starting price) Price does Vary by length & complexity -Does NOT include Braid Hair, Shampoo & Blow...

show more

Simple Lemonade Braids Medium Size

Womans Simple Half Ponytail Braids

Hair is braided halfway into Ponytail style. (YOU MUST BRING PONYTAIL PIECE)

Womans Freestyle Half Pony Tail Braids

Woman's Simple Pony Tail Fully Braided

Womans Box/Triangle Medium Size

Womans Box/ Triangle Large Size

Womans Tribal Braids (2Layers) Medium Size

Womans Tribal Braids (3 Layers) Medium

4 Fishbones Freestyle (Inversions)

Price is (starting price) Price does Vary by length & complexity -Does NOT include Braid Hair, Shampoo & Blow...

show more

6 Simple Braids

Price is (starting price) Price does Vary by length & complexity -Does NOT include Braid Hair, Shampoo & Blow...

show more

6 Braids w/ Design

Price is (starting price) Price does Vary by length & complexity -Does NOT include Braid Hair, Shampoo & Blow...

show more

Ponytail feed ins

Price is (starting price) Price does Vary by length & complexity -Does NOT include Braid Hair, Shampoo & Blow...

show more

Lemonade braids

Price is (starting price) Price does Vary by length & complexity -Does NOT include Braid Hair, Shampoo & Blow...

show more

---

Extensions

Full weave w/ leave out by the part

Bead extensions

This includes shampoo & conditioning rinse, blow dry, install & basic style. Take advantage of this price whil...

show more

Wash & Prep Weave before service

Full weave w closure

This includes shampoo & conditioning rinse, blow dry, install & basic style. Take advantage of this price whil...

show more

Tape in Extensions

This includes shampoo & conditioning rinse, blow dry, install & basic style. Take advantage of this price whil...

show more

Clip ins full head w blending & styling

Clip ins half head w/ blending & styling

---

Haircut

Men's Haircut

mens haircuts are $25. This includes fades, tapers,. Lineups & hard parts are NOT additional charge. This incl...

show more

Woman's full service haircut

Woman's full service haircut is a haircut that includes a shampoo & conditioning rinse. An exclusive detailed ...

show more

Woman's Undercut With Design

---

Haircolor

One Haircolor (single process)

One haircolor is a simple haircolor that does not require any pre lightening. Such as black brown etc. this in...

show more

Full Color (Above Shoulder)

The price is for one full color about the shoulders. Includes Finish Style

Full Color (Shoulder Length)

Full Color (Below Shoulder)

Full Color (Mid Back Length)

Full Color (Waist Length)

Partial Heavy Weave (Above Shoulder)

Partial Heavy Weave (Above Shoulder)

Partial Heavy Weave (Below Shoulder)

Partial Heavy Weave (Mid Back Length)

Partial Heavy Weave (Waist Length)

Partial Heavy Weave (Past Waist)

Balayage/Hombre/Full Weave (Above Shoulders)

Balayage/Hombre/Full Weave (Shoulder Length)

Balayage/Hombre/Full Weave (Below Shoulders)

Balayage/Hombre/Full Weave (Mid Back)

Balayage/Hombre/Full Weave (Waist Length)

Balayage/Hombre/Full Weave (Past Waist)

Heavy Hombre/Full Heavy Weave (Above Shoulders)

Heavy Hombre/Full Heavy Weave (Below Shoulders)

Toner

Toner Prices goes up with Length of hair

cpr/color remover packet

Cpr packet or color remover is 20 per packet. this will be added to a color corrective service.

Partial Weave (Above Shoulder)

Partial Weave (Shoulder Length)

Partial Weave (Below Shoulder)

Partial Weave (Mid Back Length)

Partial Weave (Waist Length)

Partial Weave (Past Waist)

---

Add ons

Wash & Blowdry natural hair

Wash & blowdry & press natural hair

Woman's haircut

This service is an add on only. Only valid with a color or chemical service.

---

Eyebrows

Eyebrow Shaping with Razor (without haircut)

Using the razor to shape the eyebrow gives your eyebrows a smooth look. Clean eyebrows enhance your fresh hair...

show more

Eyebrow Shaping with Razor (with haircut)

Using the razor to shape the eyebrow gives your eyebrows a smooth look. Clean eyebrows enhance your fresh hair...

show more

Eyebrow Waxing

Using wax to shape the eyebrow gives your eyebrows a natural look. Clean eyebrows enhance your fresh haircut.E...

show more

---

Facials

Black Mask Facial

The Black Mask Facial is a great way to start your journey to better looking skin! It minimizes pores, clears ...

show more

---

Blowout

Healthy Hair Blowout

The Blowout is a healthy hair Blowout. Including a trim, deep condition & Flat iron! Let's Make your hair silk...

show more

---

Deep Conditioning Treatments

Inside and out treatment

The Treatment consists of two parts. One is the olaplex Treatment and the other is the keratin Treatment. his ...

show more

Keratin deep conditioning treatment

---

Brazilian Blowout

Brazilian Blowout

The Brazilian blowout is a the worlds #1 smoothing treatment!

---

Wig installs

Closure wig (braid down included)

---

Ponytails

Traditional ponytail (all hair in)

Ponytail w/ half sew-in back

---

Crochet styles

Cornrow bass w/individuals

---
Reviews
Reviews are no joke! Booksy values authentic reviews and only verifies them if we know the reviewer has visited this business.
Amazing service recommend to anyone great customer service....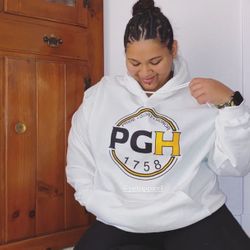 As always Tiersa came and D E L I V E R E D . She washed, deep conditioned, trimmed, blow dried and straightened my hair in a timely manner. She keeps conversations going and cares about her clients. I can't wait to come back...
Very thorough and professional! Steady gentle efficient hands. Best experience and definitely will refer family and friends. Will be back for my next service. FIVE STARS!!!!!...
She does great work very professional i would recommend it!...
Clean professional Braids x cool vibes!...
T. Is innovative, friendly and very professional...
Always do a awesome job. I'm always happy when I leave....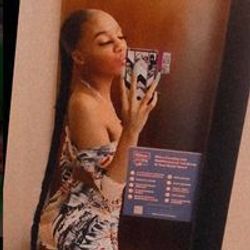 Braids amazing but the pony tail I got was ok...
Gave me exactly what I wanted and more! Will definitely book with her again...
Hair by TiersaMV
Thank you Leslie 😊🙏🏽
Best braids ever ! Super cute and satisfied ❤️❤️❤️❤️...
Professional ✅ Timely ✅ Personable ✅ Braids ✅✅✅✅✅✅✅ 🔥🔥🔥 Yo just overall 10/10 👌🏾...
Hair by TiersaMV
Thank you 🙏🏽 😊😊
The best there is. No debate🤷🏾‍♂️...
Hair by TiersaMV
Thank you shaq! 😊🙏🏽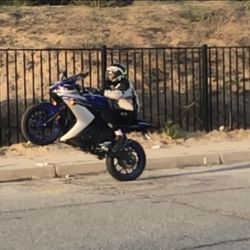 Dope 💯...
Hair by TiersaMV
Thank you 🙏🏽
Best braids in town ?? More like best braids around 🥵🔥😍😍...
Professional service. Positve energy. Handled hair with care and attention to detail. Courteous, made me feel welcomed. Hours after my appointment recieved several compliments on my hair. Extremely pleased. If you're looking for professional, quality...
Love her service she's the best love how my Braids come out by her ‼️🦾🗣🙏🏼...