Michelle's Nails, Lash Extensions & Sugaring
1826 S. Elena Ave. Suite B, Redondo Beach, CA, 90277
Michelle's Nails, Lash Extensions & Sugaring
1826 S. Elena Ave. Suite B, Redondo Beach, CA, 90277
---
Cancellation/No Shows appointment

Up the technicians discretion!

New set of Nails

Acrylics, Gels or Nail Wraps

Restructure acrylics

(Any style or color acrylic powders)

Gel Overlay

(Perfect Healthy Nails! Only for support & strength-in) SHORT NAILS ONLY!

Nail Art

Price & Time varies on Art Style💅🏻

Basic Manicure

Water soak-cuticle trim-nail shaping-massage-nail polish

Deluxe Manicure with Warm College Gloves

Quench and Restore-Reverse the Sign of Aging.

Deluxe Pedicure

Pedi-soak-trim nails & cuticle- massage-scrub-nail polish

Deluxe Gel Pedicure

Same as deluxe pedicure add Gel

Kind Pedicure

Longer soak! Gently cut or drill thick talents Nails to a comfortable length. Several exfoliation to remove d...

show more

Sport manicure & Pedicure

Deluxe soak, short nail trim, calluses remover, scrub, no Polish!

Childrens Gel Nails

Lite manicure, apply gel color, plus 2 accent nails

Childrens Manicure

Soak, lite trim cuticles, shape nail, massage and paint with desire polish color💅🏻10years and younger.

Childrens Pedicure

Soak, lite trim cuticles, shape nails, scrub, massage and paint with desire polish color💅🏻

New set (Siberian Mink or Volume Lashes)

Replenish (Mink)

Replenish Lashes that are off with volume lashes

Volume Replishments

Many lashes in different sizes attached to one lash at a time!

New set of Lash Extension (classic)

Replenish (classic)

Replenish lashes are not there and ready to fall off!

Lash Lift

Great for straight lashes!

Eyebrows

Sugaring-Organic Hair Removal

Lip

Sugaring-Organic Hair Removal

Chin

Sugaring-Organic Hair Removal

Side Burns

Sugaring-Organic Hair Remover

Full Face

Sugaring-Organic Hair Removal

Underarms

Sugaring-Organic Hair Removal

Half Arm

Sugaring-Organic Hair Removal

Full Arm

Sugaring-Organic Hair Removal

Classic Bikini

Sugaring-Organic Hair Removal Smooth on the Sides

Bare Bikini

Smooth All Over Sugaring-Organic Hair Removal

Bikini Touch Up

Sugaring-Organic Hair Removal

Booty

Sugaring-Organic Hair Removal

Full Leg

Sugaring-Organic Hair Removal

Half Leg

Sugaring-Organic Hair Removal

Men's Chest

Sugaring-Organic Hair Removal

Men's Back

Sugaring-Organic Hair Removal

---
See Our Work
No Photos Yet...
This business has no portfolio photos yet.
Reviews
Reviews are no joke! Booksy values authentic reviews and only verifies them if we know the reviewer has visited this business.
This place is the best!...
As always a positive experience. Ashley and Michele provide soothing atmosphere in one's busy day. They try to fit me in when I wait too long for an appointment and when I break a nail they will fix it right away. I don't have tattoos or piercings s...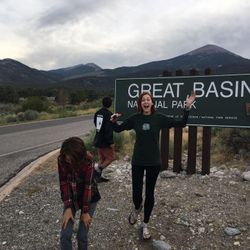 Ashley always does an amazing job, listens to what i want and askes if i am satisfied!...
Intimate salon...i love Michelle!! She has taught me to not use my nails as tools... treat them like jewels!!! That is her saying!!...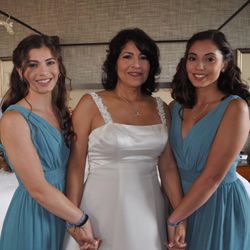 Fantastic service!! Look forward to seeing you next time!!...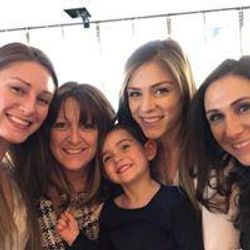 Always great...
I love Michelle and her team. They are extremely friendly and have a solution for any problems one may face with their nails. Would never dream of going else where. They are the best in town....
Amazing! We have been going for years...
Michelle's salon is fabulous! I recently moved to Redondo Beach and I went to another nail salon that I didn't like much. I saw good reviews about Michelle's salon and I decided to give a try. I had an appointment with Ashley Torres and I was very ha...
Normally get Ashley C but today I got Torres and was not disappointed she did just as amazing as my Ashley would ....
Excellent, my nails look so great!!!!...
Michelle and her team are simply fabulous. I have been looking for a person who knows everything about gel. Michelle not only knows about gel nail but can look at a person's nails and can suggest what type of nails they have and which gel product to ...
Ashely Torres is awesome just got my nails done today. I found my nail Solon. Very friendly and they don't rush you that's why always make appointments. G. Sandoval...
Michelle's Nails, Lash Extensions & Sugaring