Teda Dean
231 Hampton Avenue, C, Greenwood, 29646
Teda Dean
231 Hampton Avenue, C, Greenwood, 29646
---
Popular Services

Shampoo and Style

Shampoo, Conditioning and Styling

more

Silk Press

Deep Cleansing, Deep Conditioning and/or Leave In ...

more

---

Styling

Shampoo and Style

Shampoo, Conditioning and Styling

more

Wavesssss

Shampoo and conditioning. Wave style. All over wav...

more

Updo

Shampoo and conditioning. Updo style.

more

Child's Shampoo and Style

10 and under Shampoo, Conditioning and Styling

more

Sleek Ponytail

Relaxed Hair: $50 Natural Hair: $65

more

---

Natural Hair

Childs Natural Styling

10 and under Natural styling

more

Loc Startup

Extra Fee for Styling

more

Loc Retwist

Extra Fee for Styling

more

---

Chemical Straightening

Relaxer

Scalp Assessment, Basic Retouch $70/ Virgin $85 ...

more

Child Relaxer

10 and under Child Retouch - $50 Child Virgin - $...

more

Partial Relaxer

Relaxing sides and back ... or frontal

more

Texturizer with TRIM

Service includes a trim if needed.. Haircut will b...

more

---

Non Chemical Straightening

Silk Press

Deep Cleansing, Deep Conditioning and/or Leave In ...

more

PH3B Press Session

Deep Cleansing, Deep Conditioning and/or Leave In ...

more

The Silkening

Deep Cleansing, Deep Conditioning and The Silkenin...

more

The Etae Session

Four Step Etae Protein Infused System

more

Child's PH3B Blow Session

---

Haircuts

Haircut

Haircut, Shampoo and Style

more

---

Signature Coloring

Color

Consultation, Signature Coloring (Base Color) and...

more

Custom Coloring One

(Base Color + One Accent Color

more

Partial Highlights

One Quadrant (of choice) Highlights

more

Custom Color Two

(Base Color + Two Accent Colors)

more

Full Head Highlights

Full Head Highlights

more

Add On Color

Semi/Demi Coloring Price Varies depending upon co...

more

---

Hair Restoration

XTS Shampoo and Style

Hair Restoration Products are incorporated in this...

more

XTS Natural Styling

Hair Restoration Products are incorporated in this...

more

---

Extensions (Wednesday & Thursday ONLY)

Quick weave (Wednesday & Thursday ONLY)

Shampoo, Conditioning and Install

more

Wig Unit Installation

Units brought in : $65+ Short Units Supplied By ...

more

Quick Weave Refreshing

Quick weave touch up

more

Sew In (Wednesday & Thursday ONLY)

Deep Cleansing Shampoo, Penetrating Conditioning T...

more

Wig Units

Bonding Units - $85+ Sewn Units - $100+

more

Child's Extensions (Wednesday & Thursday ONLY)

10 and Under Consult with your scheduled stylist ...

more

Crochet (Wednesday & Thursday ONLY)

Shampoo, Conditioning and Install

more

Add Wefts

Add Hair throughout for a fuller look... Bonding ...

more

---

Treatments

Color Prep

Stimulating Detox, reconstructive treatment (condi...

more

Hair Restoration Treatment

Conditioning Treatment

Moisturizing Conditioning

more

Hydraplex (for Dry, Brittle hair)

Keraplex (Excessively Damaged Hair)

---

Miscellaneous

Basic Shampoo and Blow dry (No Styling)

---

Men Services

Men Hot Towel Facial

Includes: Beard Treatment with Beard Mask Detoxif...

more

Detoxing Facial

Includes: Detoxifying Facial Facial Mask Scalp ...

more

Men Shampoo and Scalp Massage

Men Braids

Deep Cleansing, Conditioning and Blow Dry

more

---

Consultations

Phone Consultation

Basic information needed on healthy hair care...

more

Hair Restoration Consultation

---

Educational Classes

Color Me Badd

Classes consist of 3 coloring techniques. Models ...

more

Let's Chop It Up !

Two Haircuts Demonstrations. Pixie and (another c...

more

Teach Me To Press

Step By Step Technique on that flawless, weightles...

more

State Board Preparation

Practical and Theory Preparation

more

---
Reviews
Reviews are no joke! Booksy values authentic reviews and only verifies them if we know the reviewer has visited this business.
Great customer service and will have you laughing!! Always pleased with the service....
As always, high quality and professional service....
Love it!! Calli loved it too!...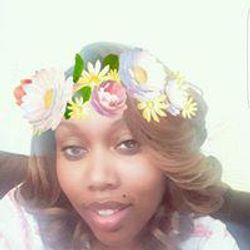 Very professional and was in love with the ending result...
Teda rocks!!!!She is very professional friendly and as always she excellent with the quality and knowledge she has with hair. She is amazing...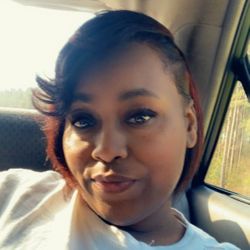 Loving the new me. She told me what's going on with my hair. So I'm off to a new start. I will be going back in 2 weeks....
My Auntie really loves her hair she wanted me to tell u thanks once again ❣️❣️...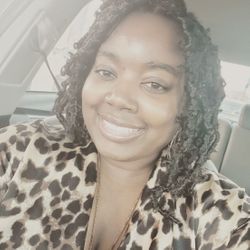 Great service! Will definitely be going back and recommending services....
I love my hair as I knew I would! She was good and quick. I like the fact that she cares about healthy hair and not just making it look good. Pleasant atmosphere....
Teda Dean the Hair Queen !!! I loved everything about my grandmas hair!!!!...
My consultation with her went way better than i expected, she was very open to listen to what i had to say, she was very professional. I didnt think I had many options before but once I left, I felt very confident with the info she gave me about the ...
My first time ever going to Teda was yesterday and my experience was amazing. She was able to let me know in seconds on how to get my hair back healthy. Also, she took the time out to make sure my hair had all the treatments it needed before getting...
Very Professional,nice shop,n Courteous. I really love 💕 my hair, it's exactly what i wanted n was use to. Yes i will be coming again. My girlfriend says you did an excellent job. Thank You So Much......
The service is awesome always and the environment is so relaxing and comfortable. It's a refresher for me for myself and Teda really takes care of her clients...
Well worth the visit! Very thorough, knowledgeable, and just all around goid vibe. Thank for your services....
The experience was amazing....
Love, love, love my hair! 😊...
Awesome customer service...