Genesis (G-baby)
1380 Old Bridge Road, Woodbridge, 22192
Genesis (G-baby)
1380 Old Bridge Road, Woodbridge, 22192
---
Popular Services

Fade/Taper

•Beard is not included •Any add on will be an addi...

more

---

Other Services

Fade/Taper

•Beard is not included •Any add on will be an addi...

more

Women hair cut only

•Includes Hair Wash •No styling, natural look

more

Wash/ Scalp Massage

Get your hair wash and a 10 minute relaxing Scalp ...

more

---

Braids for Man bun

2 braids man bun w/ design

•Hair must be washed and blow dried before arrival...

more

2 braids man bun

•No braid design •Hair must be washed and blow dri...

more

4 braids man bun

•No braid design •Hair must be washed and blow dri...

more

4 braids man bun w/design

•Hair must be washed and blow dried before arrival...

more

6 braids man bun

•No braid design •Hair must be washed and blow dri...

more

6 braids man bun w/design

•Hair must be washed and blow dried before arrival...

more

Fish bone man bun

•Hair must be washed and blow dried before arrival...

more

Medium plaits/box braids (Man Bun)

•Hair must be washed and blow dried before arrival...

more

Small plait/box braids man bun

•Hair must be washed and blow dried before arrival...

more

"Pop Smoke" braids Man bun

No Design. -Hair must be washed and blow dried bef...

more

"Pop Smoke" braids Man bun W/design

-Hair Must be washed and blow dried before arrival...

more

---

Braids for Long hair

2 braids Full head

•No braid design •Hair must be washed before arriv...

more

2 braids w/design Full head

•Hair must be washed and blow dried before arrival...

more

4 braids Full head

•No braid design •Hair must be washed and blow dri...

more

4 braids w/design Full head

•Hair must be washed and blow dried before arrival...

more

6 braids Full head

•No braid design •Hair must be washed and blow dri...

more

6 braids w/design Full head

•Hair must be washed and blow dried before arrival...

more

Medium plaits/box braids Full head

•Hair must be washed and blow dried before arrival...

more

Small plaits/box braids Full head

•Hair must be washed and blow dried before arrival...

more

Fishbone Full head

•Hair must be washed and blow dried before arrival...

more

"Pop Smoke" braids Full head

No design. -Hair must be washed and blow dried bef...

more

"Pop Smoke" braids Full head W/ design

-Hair Must be washed and blow dried before arrival...

more

---

Fade and Braid

2 braids man bun & Fade

•No braid design •Hair must be washed and blow dri...

more

2 braids w/design Man bun & Fade

•Hair must be washed and blow dried before arrival...

more

4 braids man bun & Fade

•No braid design •Hair must be washed and blow dri...

more

4 braids w/design Man bun & Fade

•Hair must be washed and blow dried before arrival...

more

6 braids Man bun & Fade

•No braid design •Hair must be washed and blow dri...

more

6 braids w/design Man bun & Fade

•Hair must be washed and blow dried before arrival...

more

"Pop Smoke" braids Man bun and Fade

-No design -Hair Must be washed and blow dried bef...

more

"Pop Smoke" braids Man bun W/design and Fade

-Hair Must be washed and blow dried before arrival...

more

2 braids Long Hair & Fade

•No braid design •Hair must be washed and blow dri...

more

2 braids w/ design Long Hair & Fade

•Hair must be washed and blow dried before arrival...

more

4 braids Long Hair & Fade

•No braid design •Hair must be washed and blow dri...

more

4 braids w/design Long Hair & Fade

•Hair must be washed and blow dried before arrival...

more

6 braids Long Hair & Fade

•No braid design •Hair must be washed and blow dri...

more

6 braids w/design Long Hair & Fade

•Hair must be washed and blow dried before arrival...

more

"Pop Smoke" braids Full head and Fade

-No Design. -Hair Must be washed and blow dried be...

more

"Pop Smoke" braids Full head W/ design and Fade

-Hair Must be washed and Blow dried before arrival...

more

---

Braids with extensions

2 Feed in braids (no design)

•Hair must be washed and dried before arrival. If ...

more

2 Feed in braids w/design

•Hair must be washed and dried before arrival. If ...

more

4 Feed in Braids (no design)

•Hair must be washed and dried before arrival. If ...

more

4 Feed in braids w/design

•Hair must be washed and dried before arrival. If ...

more

---
Venue Health and Safety Rules
Reviews
Reviews are no joke! Booksy values authentic reviews and only verifies them if we know the reviewer has visited this business.
Did such a great job with my son noah .His haircut came out so cute thanks to her!...
Very professional and skillful!!!...
She's great will come again! Also, I will recommend my friends to go to her as well!...
Excellent service every time!!!...
Second time in her chair and G-Baby does not disappoint. She free-styled my braid and I love it and have gotten several compliments. She's my go to for as long as I have hair!!!...
Best female barber i know she is so well with kids as well as big kids lol she always seems to amaze me, you come with one image in your brain and leave with more than what you ask gbabys creativity will not disappoint...
Amazing great attention to detail best in NOVA💯🤌🏾...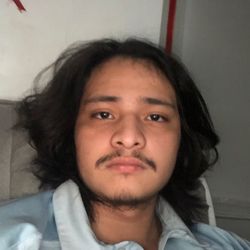 Great environment the hair cut and braids were great and felt done with dedication🌟🌟🌟🌟...
Best of the best simple as that...
Genny was so wonderful with our little guy for his first hair cut. 💕 Professional, fun and definitely patient....
She got my haircut exactly the way i wanted it. Will be becoming a regular....
Great experience! Down to earth and very very detailed with the cut. Definitely going back....
She exceeded my expectations 10/10...
Gaby is amazing!! She's the best...
Always the best services and experience.....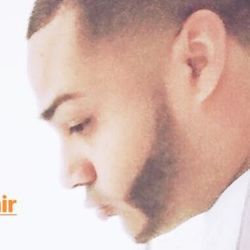 Greatness!! Best Braidz I've ever had done period!!...
Excellent I'm very appreciative of the service...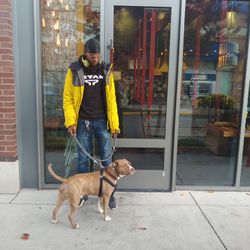 Very professional! I'm impressed....