Beauty salons near you
Use Booksy to find all the local beauty salons in your area. With a simple search, all your local beautician options will show up along with their prices and services. You can visit a beauty salon for stylish haircuts, coloring, manicures, pedicures, and more. A beauty salon is a high-end option for your grooming and skincare needs. A professional beautician is capable of styling your hair in a more complicated fashion than a barbershop. Some locations offer luxury services to help you get rid of stress. Whether you need a simple trim or a full day of relaxation and beauty, you can use Booksy to find them all!
Beauty Salons - customer reviews
Facial is always amazing. Soothing and relaxing, I can feel the products working immediately! Justin is very careful to put positive intentions and genuine effort into making sure your comfortable. Wo...
Brittany R… 07/12/2021
---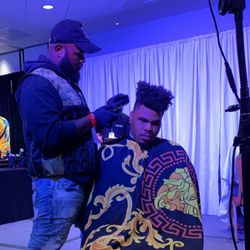 Justo Kutz "Naturel pari"
5309 w Chicago ave, 60651 Chicago
Absolutely love going to April for my skins' needs! She always leaves my skin glowing and beautiful!
Laura A… 06/12/2021
---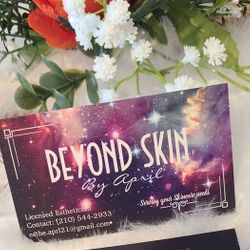 Beyond Skin
6531 Calle Fincias, 78252 San Antonio
I am so amazed by this beauty's talent. My skin is glowing and SO soft. Corinne made me feel so comfortable with the entire process. She really listened to my skin concerns and worked with my rare ski...
Brittany I… 05/12/2021
---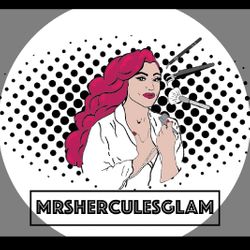 MRSHERCULESGLAM
Lutz FL, 33549 Lutz
What Services do Beauty Salons Provide?
The services of beauty salons vary from location to location. Some only offer haircuts and coloring, while others provide skincare and nail treatments. Others can take things a step further with weight loss and anti-aging treatments. Hair waxing is another commonly found service. Due to this wide variety, it's crucial to use Booksy to find the perfect salon based on your specific needs. We make it easier than ever to find a salon that offers the services you need!
Treatments for Women and Men
Beauty salons offer treatments and services for both women and men. If you're looking for a stylish cut that's too complicated for a barbershop, then you need to find a beauty salon. A professional beautician will provide you with a stellar haircut using advanced techniques. Men can also visit beauty salons for manicures, pedicures, and skin care treatments. To make sure that a particular beauty salon offers haircuts and services for men, use Booksy!
How to Find the Best Beauty Salon?
Booksy is by far the easiest and most effective way to find the best beauty salon in your area. Simply type in your location and preferred time, and you'll have a list of all the local beauty salons. You'll also see a breakdown of their services and prices. In no time, you'll find a beauty salon that offers what you're looking for and is within your price range. You can also check out their location, reviews, and information about their salon.
Find Reviews of Beauty Salons in Your Area
A fantastic feature of Booksy is the ability to view reviews for each beauty salon. In the top right-hand corner of each result, you'll see their average review score and the number of reviews. When you click on this box, you can read detailed reviews from other Booksy users. Be sure to visit a beauty salon that has a high rating and excellent reviews! Booksy will even recommend the top choices for beauty salons in your area.
How do I Make an Appointment for a Beauty Treatment?
Setting up an appointment is effortless with Booksy. All you have to do is select the salon and services of your choosing, and then hit book now! You'll see a full breakdown of their available times and open slots. From there, pick an appointment time that works best with your schedule. Also, you can read about each locations' payment and cancellation policies. At Booksy, we take things a step further with our customers. You can request specific beauticians for your appointment!
How Much Will I Pay for a Visit to a Beauty Salon?
Booksy makes it easy to compare the prices of different beauty salons in your area. That way, you can get a general idea of what each specific service costs. For a women's cut and style, you can pay anywhere from $30.00 - $60.00 based on the location and experience of the beautician. For skincare treatments, they can range from $100 - $300 depending on the procedures. Use Booksy to find the most affordable services!