Hanlie Rossouw Signature Aesthetics
39A 1st Ave East, Q on 1st Guesthouse, 2193, Randburg
Hanlie Rossouw Signature Aesthetics
39A 1st Ave East, Q on 1st Guesthouse, 2193, Randburg
---
Permanent make up procedures

Areola Reconstruction - 1st Session (per Areola)

Reconstruction or colour enhancement of Areola

more

Areola Reconstruction - 2nd Session (per Areola)

Areola Reconstruction - 3rd Session

Areola Redo

Price valid when original procedure was not done b...

more

Correction/Fix Up

Preciously done procedures with someone other than...

more

Consultation

Consultation with Hanlie Rossouw or any of her art...

more

Eyeliner Top or Bottom - 1st Session

Permanent eyeliner involves using a tattooing tech...

more

Eyeliner Top or Bottom - 2nd Session (Touch-up)

6 week follow up procedure to perfect shape, color...

more

Eyeliner Top or Bottom - 3rd Session

If the correct aftercare is followed, a 3rd touch ...

more

Eyeliner Top or Bottom Top-up

Price valid when original procedure was done by Ha...

more

Eyeliner Top or Bottom Redo

When your original procedure was not done by Hanli...

more

Eyeliner Top and Bottom - 1st Session

Permanent eyeliner involves using a tattooing tech...

more

Eyeliner Top and Bottom - 2nd Session (Touch-up)

This is exactly the same procedure as the eyeliner...

more

Eyeliner Top and Bottom - 3rd Session

The 3rd Session is not always required, this is an...

more

Eyeliner Top and Bottom Redo

When your original procedure was not done by Hanli...

more

New Eyebrows - 1st Session

Microblading, Powered/Shaded, Ombre or Pixel Brows...

more

New Eyebrows - 2nd Session ( Touch - Up )

New Eyebrows - 3rd Session

Eyebrow Top Ups

Price valid when original procedure was done by Ha...

more

Eyebrow Redo

Price valid when your procedure was not done by Ha...

more

New Lip Liner - 1st Session

New Lip Liner - 2nd Session

New Lip Liner - 3rd Session

A 3rd touch up should not be necessary if correct ...

more

New Full Lip Tint - 1st Session

Soft, natural color that lasts 3 to 5 years. Color...

more

New Full Lip Tint - 2nd Session

A touch up is vital 6 weeks post 1 session for col...

more

New Full Lip Tint - 3rd Session

If the correct aftercare protocol is followed, a 3...

more

Lip Liner - Top Ups

Price valid when original procedure was done by Ha...

more

Lip Liner Redo

Price valid when the original procedure was not do...

more

Full Lip Tint Top Up

Price valid when original procedure was done by Ha...

more

Full Lip Redo

Price valid when original procedure was not done b...

more

---

Aesthetic skin treatments

Dermaplane Pro

This Aesthetic facial is equivalent to a chemical ...

more

Aqua Derm Facial

This treatment is done with the Aqua Derm facial m...

more

Carbon Laser Facial

Also known as the Hollywood facial. A black carbon...

more

BB Glow

Semi-permanent BB cream that lasts until you exfol...

more

Hyaluron Lip Plump

A natural lip plump that gives lips fullness and v...

more

Plasma Tattoo Removal

Tattoo removal done with a Plasma machine.

more

Consultation

Consultation with Hanlie Rossouw or any of her art...

more

Medical Needling - Face, Neck and Decollate

Controlled injury to the Dermis, forcing the skin/...

more

Medical Needling - Face

Controlled injury to the Dermis, forcing the skin/...

more

Medical Needling - Face and Neck

Controlled injury to the Dermis, forcing the skin/...

more

Medical Needling - Scalp ( Half Head)

Controlled injury to the Dermis, forcing the skin/...

more

Medical Needling - Scalp ( Full Head)

Controlled injury to the Dermis, forcing the skin/...

more

Medical Needling - Scar Revision

Controlled injury to the Dermis, forcing the skin/...

more

Medical Needling - Stretch Marks

Controlled injury to the Dermis, forcing the skin/...

more

Medical Needling - Arms and Hands

Controlled injury to the Dermis, forcing the skin/...

more

Medical Needling - Legs

Controlled injury to the Dermis, forcing the skin/...

more

Medical Needling - Tummy

Controlled injury to the Dermis, forcing the skin/...

more

Medical Needling - Bum

Controlled injury to the Dermis, forcing the skin/...

more

Medical Needling - Breasts

Controlled injury to the Dermis, forcing the skin/...

more

Medical Needling - Full Back

Controlled injury to the Dermis, forcing the skin/...

more

Medical Needling - Half Back

Controlled injury to the Dermis, forcing the skin/...

more

Aesthet Expert Peel

Extractions, Led light therapy, Aesthet mask inclu...

more

Dermaplane Aesthet

Includes Hyaluronic acid peel and you can add a Pl...

more

Plasma Pen Pro - Full Face

Skin tightening procedure. "Soft Surgery" to tight...

more

Plasma Pen Pro - Full Face and Neck

Skin tightening procedure. "Soft Surgery" to tight...

more

Plasma Pen Pro - Face, Neck and Decollate

Skin tightening procedure. "Soft Surgery" to tight...

more

Plasma Pen Pro - Neck Only

Skin tightening procedure. "Soft Surgery" to tight...

more

Plasma Pen Pro - Top Eyelids

Skin tightening procedure. "Soft Surgery" to tight...

more

Plasma Pen Pro - Under Eye Area

Skin tightening procedure. "Soft Surgery" to tight...

more

Plasma Pen Pro - Full Eye Area

Skin tightening procedure. "Soft Surgery" to tight...

more

Plasma Pen Pro - Forehead

Skin tightening procedure. "Soft Surgery" to tight...

more

Plasma Pen Pro - Jowls

Skin tightening procedure. "Soft Surgery" to tight...

more

Plasma Pen Pro - Mid Face

Includes nasal liniaal folds, nose, upper lip and ...

more

Plasma Pen Pro - Smoker Lines

Includes top and bottom. Skin tightening procedure...

more

Plasma Pen Pro - Hands

Skin tightening procedure. "Soft Surgery" to tight...

more

Plasma Pen Pro - Elbows

Skin tightening procedure. "Soft Surgery" to tight...

more

Plasma Pen Pro - Full Arm

Skin tightening procedure. "Soft Surgery" to tight...

more

Plasma Pen Pro - Full Leg

Skin tightening procedure. "Soft Surgery" to tight...

more

Plasma Pen Pro - Tummy

Skin tightening procedure. "Soft Surgery" to tight...

more

Plasma Pen Pro - Inner Thighs

Skin tightening procedure. "Soft Surgery" to tight...

more

Plasma Pen Pro - Knees

Skin tightening procedure. "Soft Surgery" to tight...

more

Hydra Miso facial (face only)

Fractional Mesotherapy treatment which rejuvenates...

more

Hydra Miso Botox facial (face only)

Hydra Miso facial (face, neck and décolleté)

Aesthet peel and Hydrapen facial

Medical needlin, Dermaplane combo package

DermaPlane & Aqua Facial Combo

Includes hydrating Aqua Facial and a mini version ...

more

---

Beauty Treatments

Henna Brows

Brow shaping and henna color. Lasts 3 weeks.

more

Lash Extention - Full Set

Eyelash extensions that are natural and long lasti...

more

---

EMSCULPT

Body EMSCULPT 30 min session

---
Venue Health and Safety Rules
Reviews
Reviews are no joke! Booksy values authentic reviews and only verifies them if we know the reviewer has visited this business.
Took personal care to ensure I got the result I wanted. Extremely professional....
Had a great experience with Hanlie yesterday. Made sure I was warm and comfy in this cold weather. The only person I trust with permanent make up...she does exactly what you want and made my eye liner top up look so fine and natural....
Highly recommend this practice for any of your permanent make up,skin aesthetic and beauty needs. The staff are incredibly friendly.Hanlie is so friendly,very easy to talk to and great at her job.Anelle is also just as friendly and hard working.Absol...
So professional as always ! What a great result !...
I wouldn't go to anyone else ❤️❤️...
Hanlie is professional, honest and it was a pleasure meeting with her....
Really welcoming and professional...
Very professional. Had a great experience. Trust Hanlie, years of experience and knowledge...
So happy with my eyeliner, Hanlie is a pro. The liner is subtle and fills my lash line perfectly, super natural just like I wanted....
Loved the Hydra Miso facial. Gave my skin an instant glow. Perfect location, quiet and peaceful. Thank you Hanlie🌷...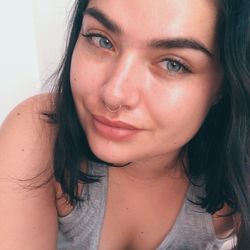 What a wonderful and relaxing experience! Will definitely be back! Would recommend Hanlie and her team any day! You will be seeing me again ♥️...
Had an amazing Aqua Dermaplane facial today. My skin feels and looks amazing. Tranqual, relaxing environment, situated within Q on First Guesthouse. Found link via Mrs South Africa lifestyle weekend on Instagram, Gorgeous venue! Thank you for a fab...
Incredible as always ... 👌🏾💫🙄...
Hanlie Rossouw Signature Aesthetics
Thank Nthabi-appreciate your advice and your joyful,positive attitude you always bring with you🌸💖
Hanlie Rossouw Signature Aesthetics