Glow George
Corner of Akasia and 4th Street, 6529, George
Glow George
Corner of Akasia and 4th Street, 6529, George
---
Popular Services

May IKKI Brow tint & shape

---

Monthly Specials

May IKKI Brow tint & shape

May 45min Dermaplaning Facial

Manual Form of exfoliation. Increases product absorption and collagen production incl. Cold rollers

May Dermaplaning Facial incl. Peel

Includes peel & cold rollers

May Dermaplaning Facial incl. LED Mask

Includes LED (light therapy) & cold rollers

May Dermaplaning Facial incl. Peel & LED mask

Includes cold rollers, peel & mask

May Gel Polish Mani

Gel polish overlay incl soak and scrub

May Gel mani incl. soak off gel

---

Environ Facials/Peels

Add Dermaplaning to Environ

Add DiamondPeel to Environ

Environ Focus-on Even Tone 30min Treatment

Environ Focus-On Texture 30min Treatment

Environ Moisture Boost 90min Treatment

Environ Focus Eye 30min Treatment

Environ Essential Youth Reset 60min

Includes the use of the DF Machine & Alginate Mask (Rubberised Mask) Anti-Aging and includes 2 focus problem a...

show more

Environ Moisture Boost 60min Treatment

Environ Youth Reset Facial 90min

90min Treatment: Face, neck, chest. Full Face treatment with the DF Machine and includes Alginate Mask (Rubber...

show more

Environ Radiance Reveal 60min Treatment

Environ Radiance Reveal 90min Treatment

Environ Comfort and Calm 60min Treatment

Environ Comfort and Calm 90min Treatment

Environ Vitamin Touch 45min Treatment

Environ Youth Renewal Cool Peel

Environ Bright Recovery Cool Peel 60min Treatment

Environ Deep Cleansing Cool Peel 60min Treatment

Environ Moisture Boost Cool Peel 60min Treatment

Environ Youth Renewal Cool Peel 90min Treatment

Environ Blemish Control Cool Peel Treatment

Environ Essentials Consultation Treatment

---

Lamelle Facials/Peels

Add Diamondpeel to Lamelle

Add Dermaplaning to Lamelle

Lamelle 60min Age Prevention Facial

Description: Anti-Aging Treatment: Facial including Cleanse, Enzymatic Exfoliator, Extractions, Massage, Mask...

show more

Lamelle 60min Hydration and Calming Facial

Description: Dry en Sensitive Skin Treatment: Facial including enzymatic exfoliation, steam, extractions, mas...

show more

Lamelle 60min Deep Cleanse Facial

Description: Problematic/Oily Skin Treatment: Facial including: Cleanse, Enzymatic Exfoliator, Steam, Extract...

show more

Lamelle Peel Only

Age Correction Peel / Lactifirm 90/10 30min Treatment / Face and Neck

Lamelle Hyperpigmentation Peel Facial

Description: BetaPeel (Salycilic) - Peel specifically for brightening pigmented skin. Treatment: This peel i...

show more

Lamelle Professional Age Prevention Peel Facial

Description: Lacti-Firm 90/10 Peel - A skin peel for plumper, hydrated and brighter skin. Treatment: The Pee...

show more

Lamelle Peel Add on: Retinol 0.3 Serum

Retinol Serum is applied after treatment to enhance the effect of the treatment

Lamelle Peel Add on: Beta Peel extra layer

Added to the peel for pigmentation treatment for enhanced effects. Only available for clients on Lamelle Homec...

show more

---

RegimA Facials/Peels

Add Diamondpeel to RegimA

Add Dermaplaning to RegimA

RegimA Express Facial

Cleanse.Steam.Exfoliate.Mask

Regima Classic Facial

Cleanse.Steam.Exfoliate.Extract.Massage.Mask.Moisturize.

RegimA Peel Facial

Cleanse.Peel.Extract.Massage.Mask.Moisturize

RegimA Peel ONLY

Cleanse.Peel.Mask.Moisturize

---

SKN Logic Facials/Peels

SKN Logic Express Facial

Cleanse.Steam.Exfoliate.Mask

SKN Logic Classic Facial

Cleanse.Steam.Exfoliate.Extract.Massage.Mask

SKN Logic Refreshing Deep Cleansing Facial

Cleanse.Steam.Exfoliate.Extract.Galvanic Rollers with purifying gel.Massage.Mask

SKN Logic Moisture Replenishing Facial

Cleanse.Steam.Exfoliate.Extract.Galvanic Rollers with hydrating gel.Massage.Mask

SKN Logic Peel Facial

Cleanse.Peel(Glycolic).Extract.Massage.Moisturize.Mask

---

Advanced Facials

RegimA Microneedeling (CIT)

RegimA Microneedeling (CIT)

Environ Microneedeling (CIT) Option 1:

Face and Neck Area Includes 2.5% TCA Peel

Environ Microneedeling (CIT) Option 2:

Area: Face, Neck, Chest Includes: 2.5% TCA Peel, DF Machine (Electrosonic) & Alginate Mask (Rubber Mask)

Environ Microneedeling (CIT) Option 3:

Area: Face, Neck, Chest, Hands Includes: 2.5% TCA Cream, DF Machine (Sono), Aginate Mask, Field Iontopehresis...

show more

Classic SKN Logic Diamond Peel Facial

Cleanse.Steam.Diamond Peel (machine).Extraction.Massage.Mask The Diamond Peel: Head that gently removes dead ...

show more

Deluxe SKN Logic Diamond Peel Facial

added SKN Logic peel for extreme rejuvenation

Deluxe SKN Logic Ultrasound Facial

Classic SKN Logic Ultrasound Facial

Classic SKN Logic Dermaplaning Facial

Cleanse.Steam.Dermaplaning (tool).Extract.Mask Dermaplaning: Manual form of exfoliation that also removes the...

show more

Deluxe SKN Logic Dermaplaning Facial

added SKN Logic peel for extreme rejuvenation

Classic SKN Logic 60min IPL Facial

Full Facial including the IPL (intense light therapy)

Deluxe SKN Logic 60min IPL Facial

IPL facial including SKN Logic Peel

Hydrapeel Facial

Water based treatments. Using a machine working with water jets to gently manually remove dead skin. The wat...

show more

Carbon Peel Facial

Carbon Mask - Laser Facial Carbon pulls all the impurities from the skin, the mask is gently heated by the la...

show more

SKN Logic Microneedeling (CIT)

SKN Logic Microneedeling (CIT)

---

Gel Application Hands

Gel Polish Overlay including Gel Soak

Acrylic/Gel Combo including Soak Off

Glow Manicure with Gel Polish

Glow Manicure with gel application instead of nail varnish

---

Gel Application Feet

Gel Pedicure incl. Gel soak-off

Gel-Polish on Toes incl. Soak-Off

Gel Pedicure

Glow Pedicure with Gel Polish instead of Varnish

---

Gel Removal

Gel Soak on toes incl. Express Pedi

Soak-Off Gel with Mini Mani

Soak-off Acrylic with mini mani

Add on soak off - Gel Polish

Add on Soak off - Acrylic

---

Manicures

Glow Manicure (Full)

Soak, Scrub, Cuticles, File, Varnish, Massage

Deluxe Manicure (incl. paraffin)

---

Pedicures

Peel Pedicure (with varnish)

Peel Pedicure (no varnish)

Special fruit acid peel applied to heels to soften excess dead skin

Deluxe Pedicure (incl. paraffin wax dip)

---

Lash and Brows

Brow Lamination

Brow styling lasts 2-6 weeks includes IKKI tint and shape

---

Lash Extentions

Full Set Volume Lash Extensions

Lash Extension Refill (3-5 weeks)

30min Lash Extensions Refill (2week)

Lash Extension Removal (only)

Lash Extension Removal (add on)

---

Waxing

Wax French (only hair at the top)

Waxing Bikini Standard (sides)

Waxing Bikini Extended (not Brazilian)

---

Laser Hair Removal

Laser Standard Bikini (only sides)

---

Body Treatments

Swedish Massage 45min BNS

Swedish Massage (Full Body)

Hot Stone Massage (Full Body)

Hot Stone Massage 45min BNS

---
Venue Health and Safety Rules
Reviews
Reviews are no joke! Booksy values authentic reviews and only verifies them if we know the reviewer has visited this business.
Best lash extensions in town!...
Beautiful salon. Great value for money...
Loved the facial - the arm and hand massage an added pleasure! Thank you very much....
Great service. Such a wonderful, calming atmosphere. Very impressed....
Very happy with my brows ❤️...
Absolutely love this salon!! Friendliest staff, great knowledge and makes you feel very welcome and comfortable. I would definitely highly recommend anyone to visit them for a treatment. Xoxo J...
Danielle is always very professional and friendly. She understands her clients & her product knowledge is fantastic....
Divine girls, always such a treat!...
Absolutely lovely 😍 will definitely be back!...
Great massage . Very professional ....
Excellent treatment from Danielle as always. Highly recommend! ☺️...
What a phenomenal experience!!!! Professional service from the staff, they are not chatty which meant I could relax and focus on me. My feet feel amazing....
Fantastic service and super happy with my results...
Chantal does the best lashes in the Garden Route!!!...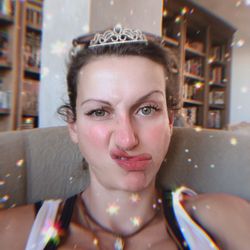 A Delightful Experience of Utter Professionalsm An Atmosphere so Calming and a Bevy of Beauties Friendly & Sweet...