Do My Nails
13 Valley Rd, Benmore Gardens, 2196, Sandton
Do My Nails
13 Valley Rd, Benmore Gardens, 2196, Sandton
---
Popular Services

Gel Soak off with re-application x1

---

WEEKDAY SPECIALS

Clear Acrylic tips(Tu,We,Th)

Lash Lift&Tint FREE brow thread(Wed)

Brow&Lash Tint FREE brow thread(Thu)

Foot peel,pedi FREE 10min massage(Fri)

Hands&Feet gelishFREE Mini Pedi (Tue)

---

MANICURES

Manicure

trim,cuticle work, shine,moisturize

Classic manicure

soak,trim,cuticle work,scrub,moisturize wrap

Classic manicure+gel polish

---

PEDICURES

Pedicure

trim,cuticle work,shine,moisturize

Classic pedicure

soak,scrub,trim,cuticle work,moisturize wrap,massage

Classic pedicure+gel polish

---

HEEL & FOOT PEEL

Foot peel + pedi + gel polish

---

WAXING

Full arm wax( incl fingers)

Half arm wax(incl.fingers)

Bikini Full wax(G-String)

Cheeks and side burns wax

---

THREADING

Cheeks+ side burns thread

---

BROWS & LASHES

Brow lamination, tint, & Lash tint

Brow Lamination,Tint & Lash Lift,Tint

---

NAIL ART & ENHANCEMENTS

Stick on pictures both hands

Striping,glitter,fading,dotting (p/n)

Striping, fading, dotting,glitter (both hands)

---

EXTRAS

Gel Soak off with re-application x1

Gel Soak off with re-application x2

Acrylic/hard gel soak off

strengthner + gel both hands

---

PRODUCTS

Hydrating and Nourishing Moisturizer

Strengthener + gel (both hands)

---

MISCELLANEOUS

Mother's Day gift vouchet

---
Venue Health and Safety Rules
Reviews
Reviews are no joke! Booksy values authentic reviews and only verifies them if we know the reviewer has visited this business.
Excellent service!...
Do My Nails
Thank you Justine💝
Everyone loves my nails and the treatment was so comfortable. Really happy!...
Do My Nails
Hi Bonolo. Thank you. Appreciate your support and loved doing your nails. 💅🏼
Absolute best!...
Do My Nails
Ah! Made my day. So glad we can do the same for you. Look forward to your visits. DMN TEAM🤗💕
I'm happy with the outcomes :)...
Do My Nails
Thank you. So glad you found us and look forward to seeing you again. Lynne 🤗💕
The willingness of the technicians to go above and beyond to create something special on my nails each time is just amazing....
Love love love my nails! Definitely going to come back here! Buhle was awesome and everyone was friendly and attentive ☺️ Thank you for making my birthday so special! ♥️...
Do My Nails
Hi Megan. It was wonderful having you in our salon and glad we could be a part of a happy birthday for you. 💝
Great service and attention to detail from Lusanne and Buhle!...
Do My Nails
Thank you Aarti. Always a pleasure treating you. Glad you were taken well care of. 🤗
Buhle was absolutely amazing, my nails look like money 💵. She's kind and gentle. Can't wait for my next treatment....
Do My Nails
Hi Tracy. Your review is greatly appreciated. Was wonderful meeting you today and we too look forward to your next visit. Lynne
Lysandra was friendly and explained all the steps during the process and was just great 😊 Fantastic Covid protocols too - thank you!...
Do My Nails
Thanks,Vanessa. Loved treating you. Lysandra
Great service, wonderful atmosphere, loved the end results....
Do My Nails
Thanks Nomfundo. Greatly appreciate you and your support for our small business. Lynne
I can't stop going back for more. The salon is so comfortable, relaxing and also feels so safe if you are concerned about Covid-19. I highly recommend the foot peel as it leaves your feet baby soft. Believe it or not the threading is pretty painless ...
Do My Nails
Ladies always look forward to your visits. Glad we to know we are keeping up to your expectations. Regards, The DMN team
Awesome!...
Do My Nails
Thank you Dalene. We enjoyed your presence and loved treating you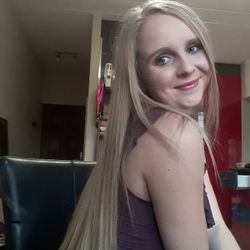 Super friendly staff and welcoming environment. Top range service 👏🏻...
Excellent service! I would highly recommend the brow mapping, pain free threading and pedicure....
Do My Nails
Thanks Talia. Appreciate your patronage. Lynne
It was my first time having brow mapping and facial sugaring done and I was very happy with the service and the outcome. The technician explained every step which made me more comfortable. Also, I couldn't be more pleased with my nails....
Do My Nails
Thank you Mrs Marques in showing appreciation for the wonderful work our estheticians strive to do. Glad we made your day.
They have no idea how to do acrylic I left half way through because I agar skin filed off on three fingers The acrylic had bled into the cuticles The shape of tips was not coffin...
Do My Nails
Hi Debbie. I am sorry you expressed your experience as aggressively as you have of all the other salons you have been to. As the pics would show you did not give us the opportunity to shape, buff and finish. We have offered you a solution and will gladly do so as promised should you accept.
Happy with the service from Lysandra. Keep it up....
Do My Nails
Wonderful. Glad your experience was great with Lysandra.
I loved the service,atmosphere and everything, but the third layer of the gel polish chipped off the same day on some nails... by third day, the layer had chipped off on six nails......
Do My Nails
Hi Nelly. When did you use our services. We would have had no problem assessing the problem and would gladly have fixed it. Please DM me or email and we can look into this Thanks Lynne Domynailssandton@gmail.com 0724170143
A beautifully serene salon with friendly, professional and skilled staff. Service is consistently great....
Great experience, both hands and feet done wonderfully. First time doing lash extensions and so happy with the result! Definitely returning! Thank you!...
Do My Nails
Thanks Priya. Looking forward to your next visit. Loved your presence💕