Lash Colab Studio
20 Peter Place Bryanston, Coral House 1st Floor, 2191, Sandton
Lash Colab Studio
20 Peter Place Bryanston, Coral House 1st Floor, 2191, Sandton
---
Popular Services

Volume Fill MSTR Stylist (JESS)

2 Week Fill R400 3 Week Fill R450 4 Week Fill R500 * Surcharge for fills on other artists work

Classic Fill MSTR Stylist (JESS)

2 Week Fill R350 3 Week Fill R400 4 Week Fill R450 * Surcharge for fills on other artists work

---

Eyelash Extensions

Volume Full Set MSTR Stylist (JESS)

Volume Half Set MSTR Stylist (JESS)

Volume Fill MSTR Stylist (JESS)

2 Week Fill R400 3 Week Fill R450 4 Week Fill R500 * Surcharge for fills on other artists work

Classic Full Set MSTR Stylist (JESS)

Classic Half Set MSTR Stylist (JESS)

Classic Fill MSTR Stylist (JESS)

2 Week Fill R350 3 Week Fill R400 4 Week Fill R450 * Surcharge for fills on other artists work

Volume Full Set SNR Artist (Kylie)

Volume Fill SNR Artist (Kylie)

* Surcharge For Fills On Other Artists Work

Classic Full Set SNR (Kylie)

Classic Fill SNR Artist (Kylie)

* Surcharge For Fills On Other Artists Work

Volume Full Set Hannah (JNR Artist)

Volume Fill Hannah (JNR Artist)

Classic Full Set Hannah (JNR Artist)

Classic Fill Hannah (JNR Artist)

---

Brows with Jess

Microblading 1st Procedure

Microblading 2nd Procedure

Microblading Touch Up (someone else's work)

Lash Lift & Brow Boost Combo

---

Henna Spa Brow

Lash Lift and Henna Brow Combo

SAVE R250! Includes lash lift and tint and henna brow and shape

---

Spray Tan

Full Body Express Tan

FAKE BAKE 60 Min 1-3 Hour Developing Time

---

Lash Lifting

Lash Lift and Henna Brow Combo

SAVE R250! Includes lash lift and tint and henna brow and shape

---

Permanent Make Up with Kylie

Microblading Initial Procedure

Touch Up (6 weeks later on our initial work)

Colour Boost (6 months to 1 year)

Touch Up (someone else's work)

Combo/Ombré brow Second Procedure

Combo/Ombré brow touch up someone else's work

Combo/Ombré brow colour boost

Nano lips Second Procedure

Lipliner Second Procedure

Full Lip Colour and Blended Lipliner

Full Lip Second Procedure

Annual Full Lip Refresher

Eyeliner - Lash Boost (T/B)

Eyeliner - Lash Boost (T/B) Second Procedure

Eyeliner - Lash Boost (T&B)

Eyeliner - Lash Boost (T&B) Second Procedure

Eyeliner - Thin/Natural (T/B)

Eyeliner - Thin/Natural (T/B) Second Procedure

Eyeliner - Thin/Natural (T&B)

Eyeliner - Thin/Natural (T&B) Second Procedure

Eyeliner - Thick/Designer (T/B)

Eyeliner Thick/Designer (T/B) Second Procedure

Eyeliner - Thick/Designer (T&B)

Eyeliner - Thick/Designer (T&B) Second Procedure

---

Paramedical Cosmetics

Tattoo Removal

Using 1,2,3 Tattoo Free Product

---

Microneedling Mesotherapy

---

PlasmaPen Skin Tightening

Eyelid Lift (Blepharoplasty)

---
Reviews
Reviews are no joke! Booksy values authentic reviews and only verifies them if we know the reviewer has visited this business.
The best in the brow game!...
Always helpful and accommodating. and Lashes are always gorgeous, 😍Staff are friendly and the location is centrally located in bryanston....
Lovely experience! Beautiful space, great service and such a kind and talented artist !...
Jess was incredible! I wanted a very natural look and she did exactly that! So happy with my new lashes!...
Beautiful natural looking lashes that lasted all throughout my December holiday. The atmosphere at the salon is welcoming and relaxing. Jess is great at what she does!...
Very happy with my nails, will be back!...
Thank you for the best lashes ever! So impressed 💕...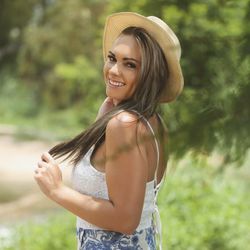 Absolutely love getting my lashes down by Lash Colab. The atmosphere is amazing, service is brilliant and of course, always welcomed with a smile. 💜...
Jess is the best lash artist and teacher !...
Jess is very friendly and professional. So happy with my brows! Highly recommend this salon if you're looking for great service and a calm atmosphere for your treatments. Thanks, Jess!...
Always so professional...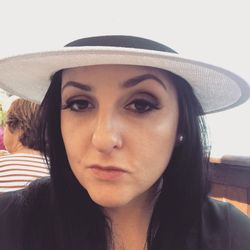 I have been to Stylash now a few times for microblading, eye lash extensions and skin tag removal. And all I can say about both Kylie and Jess is AMAZING!!! Not only are both these ladies super talented professionals and artisans but they are also th...
The most BEAUTIFUL place! Love the stylists and can't get over how amazing my Lashes and Nails look!...
Jessica is an expert professional...
Amazing! Definitely going to be back :)...
Always a treat and Jess is great. Always gets it spot on and fabulous...
Professional and high quality service...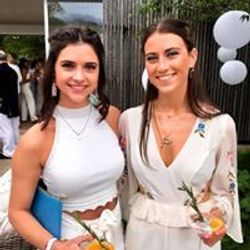 10/10 the best place for lashes and brows. Both Kylie and Jess are professional, friendly, caring and a true artists - they listen carefully for your desired look and advise accordingly. Stylash is my only trusted go-to....