Hair by Marcel & Dicky
39 Rosemary Ave, 0182, Pretoria
Hair by Marcel & Dicky
39 Rosemary Ave, 0182, Pretoria
---
Popular Services

Ladies Cut & Blow Dry (Medium)

---

Other Services

Consultation

A brief meeting and discussion to exchange information and give advice for future dated appointments. Please n...

show more

---

Tinting & Colourations

Ladies Regrowth Tint (One-Colour)

Touch up your regrowth in-between visits to maintain the perfect colour consistency in your hair.

Ladies Tint One-Colour (Very Short)

Colour services to cater for every colour you can think of. Prices may vary according to stock usage. Please c...

show more

Ladies Tint One-Colour (Short)

Colour services to cater for every colour you can think of. Prices may vary according to stock usage. Please c...

show more

Ladies Tint One-Colour (Medium)

Colour services to cater for every colour you can think of. Prices may vary according to stock usage. Please c...

show more

Ladies Tint One-Colour (Long)

Colour services to cater for every colour you can think of. Prices may vary according to stock usage. Please c...

show more

Ladies Tint One-Colour (Extra Long)

Colour services to cater for every colour you can think of. Prices may vary according to stock usage. Please c...

show more

Toning Only (Short)

Prices may vary according to stock usage. Please consult with your stylist.

Toning Only (Medium)

Prices may vary according to stock usage. Please consult with your stylist.

Toning Only (Long)

Prices may vary according to stock usage. Please consult with your stylist.

Gents Camo (Short)

Prices may vary according to stock usage. Please consult with your stylist.

Gents Camo (Medium)

Prices may vary according to stock usage. Please consult with your stylist.

Gents Camo (Long)

Prices may vary according to stock usage. Please consult with your stylist.

Gents Toning Only (Short)

Prices may vary according to stock usage. Please consult with your stylist.

---

Foil Highlights

Foil Highlights (Very Short)

Prices may vary according to stock usage. Please consult with your stylist.

Half-Head Foil Highlights (Very Short)

Prices may vary according to stock usage. Please consult with your stylist.

Half-Head Foil Highlights (Short)

Prices may vary according to stock usage. Please consult with your stylist.

Half-Head Foil Highlights (Medium)

Prices may vary according to stock usage. Please consult with your stylist.

Half-Head Foil Highlights (Long)

Prices may vary according to stock usage. Please consult with your stylist.

Half-Head Foil Highlights (Extra Long)

Prices may vary according to stock usage. Please consult with your stylist.

Foil Highlights (Short)

Prices may vary according to stock usage. Please consult with your stylist.

Foil Highlights (Medium)

Prices may vary according to stock usage. Please consult with your stylist.

Foil Highlights (Long)

Prices may vary according to stock usage. Please consult with your stylist.

Foil Highlights (Extra Long)

Prices may vary according to stock usage. Please consult with your stylist.

---

Tint & Flashes

Ladies Tint & Flashes (Short)

Prices may vary according to stock usage. Please consult with your stylist.

Ladies Tint & Flashes (Medium)

Prices may vary according to stock usage. Please consult with your stylist.

Ladies Tint & Flashes (Long)

Prices may vary according to stock usage. Please consult with your stylist.

Ladies Tint & Flashes (Extra Long)

Prices may vary according to stock usage. Please consult with your stylist.

---

Cap Highlights

Ladies Cap Highlights (Short)

Gents Cap Highlights (Short)

Gents Cap Highlights (Long)

---

OlaPlex

OlaPlex In-Salon Treatment

---

Ladies' (Cut Only)

Ladies Cut Only (Extra Long)

---

Ladies' (Cut & Blowdry)

Ladies Cut & Blow Dry (Short)

Ladies Cut & Blow Dry (Medium)

Ladies Cut & Blow Dry (Long)

Ladies Cut & Blow Dry (Extra Long)

---

Ladies' (Blowdry & Styling)

Ladies Blow Dry Only (Short)

Ladies Blow Dry Only (Medium)

Ladies Blow Dry Only (Long)

Ladies Blow Dry Only (Extra Long)

Ladies Blow Dry & Flat Iron

---

Pensioners

Pensioners Ladies Cut Only

Pensioners Ladies Cut & Blow Dry

Pensioners Ladies Blow Dry Only

---

Varsity

Varsity Boys Cut & Styling

Varsity Boys Wash & Styling

Varsity Girls Cut Only (Short)

Varsity Girls Cut Only (Medium - Long)

Varsity Girls Cut & Blow Dry (Short)

Varsity Girls Cut & Blow Dry (Medium - Long)

---

High School

High School Boys Cut & Styling

High School Boys Wash & Styling

High School Girls Cut Only (Short)

High School Girls Cut & Blow Dry (Short)

High School Girls Cut Only (Medium - Long)

High School Girls Cut & Blow Dry (Medium - Long)

---

Kids

Primary School Girls Cut (Short)

Primary School Girls Cut (Medium - Long)

---

Treatments

Mask Treatments (Short)

General Mask Treatment applied after Colour services or as a treat to add nutrition to the hair and protect ag...

show more

Mask Treatments (Medium)

General Mask Treatment applied after Colour services or as a treat to add nutrition to the hair and protect ag...

show more

Mask Treatments (Long)

General Mask Treatment applied after Colour services or as a treat to add nutrition to the hair and protect ag...

show more

Specialized Alchemy Treatments

Advanced Treatments that involve specialized alchemy with masks and concentrates to add extra nutrition for da...

show more

---

Brazilian Blow-Out

Ladies Brazilian Blow-Out (Short)

Prices may vary according to stock usage. Please consult with your stylist.

Ladies Brazilian Blow-Out (Medium)

Prices may vary according to stock usage. Please consult with your stylist.

Ladies Brazilian Blow-Out (Long)

Prices may vary according to stock usage. Please consult with your stylist.

Gents Brazilian Blow-Out (Short)

Prices may vary according to stock usage. Please consult with your stylist.

Gents Brazilian Blow-Out (Medium)

Prices may vary according to stock usage. Please consult with your stylist.

Gents Brazilian Blow-Out (Long)

Prices may vary according to stock usage. Please consult with your stylist.

---

Upstyling

Up-styling Wedding or Special Occasion

Depending on detail, occasion and add-ons

---
Reviews
Reviews are no joke! Booksy values authentic reviews and only verifies them if we know the reviewer has visited this business.
Felt very welcome and special! Left very satisfied 👍...
Amazing, soulful experience, as always....
My son was happy Thank you Marcèl...
Would have chosen ten stars!!!...
As always, happy as cán be...
Dankie dankie dankie Marcel. Elke liewe keer is ek meer as tevrede met my hare! Jy is fantasties/amazing /die beste in wat jy doen....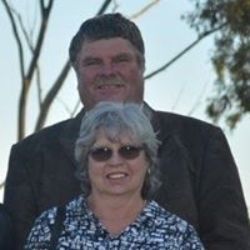 Friendly, quality and professional service. Dicky always gets my hair just right. I will definitely be back and will recommend Hair by Marcel and Dicky....
Excellent service very nice salon with friendly people!!!...
Marchel dankie dankie dankie jy is d Beste ; n mooi en geseënde kerstyd v j en Dicky bbbbaie lief v jul 2💕...
Charismatic, open, friendly and very warm people! Prices are good. They definitely know what they're doing, I love them. The first time in YEARS that I have found a hairdresser who knows what he's doing. Very impressed!...
I am always happy with the professionalism and skill that Marcel shows. Always a wonderful experience...
Excellent as always. Thank you Marcel...
Professional, friendly, salon looks great!...