Halloween is the time of year where you can be anyone you want to be. It's the time where you can dress up, watch scary movies, pig out on candy, and party with friends (safely, of course).
Everybody who celebrates it knows that Halloween wouldn't be complete without the costumes. Whether they're all-out or more low-key, costumes of all kinds pop up for this iconic holiday.
You might be here because you've suddenly decided to dress up, or you've been invited to a last-minute celebration where costumes or required. Or maybe, finances are tight this month, but you still want to participate in the festivities. And, there's another snag: You're down to have a good time, but you're not exactly talented with the hairstyle portion. Hair, as everyone knows, is often part of the look!
But don't worry, we've got you. Here's last minute costumes you can come up with that don't require intensive hairstyles.
1. Rosie the Riveter 
Doesn't wearing your hair in a bun for a night out sound like a dream? With this costume, it can become a reality. 
Rosie the Riveter, a symbol of power and encouragement during World War 2, has an iconic no-frills style. Because her image was used to encourage women to join the labor workforce in a time when that was not as common, paying homage to her for Halloween can also be no-frills. 
You remember the image: Denim jumpsuit and a red bandana covering the hair. With a similar shirt and hairstyle, you can have a costume that doesn't involve any hair maintenance. Of course, if you want to perfect the look, curl a few tendrils in the front and leave them out of the bandana, like Rosie on the poster. 
Old Hollywood Glam 
Remember glamour shots? No, I'm not talking about the portraits you'd take in the mall in the 80s, even though they go by the same name. In this case, I'm talking about the Old Hollywood glamour shots. If you've never seen them, they're aptly named: actors of that era took dramatic headshots to accentuate their glitz. 
Even though the accompanying hairstyle for this costume sounds like it could be a lot for hair, it doesn't have to be. Use rollers or curlers and a brush to create the loose, elegant curls of the era. When you're ready to style, simply brush the ringlets until they hold a soft curl and add your cocktail dress.
For inspiration, look to Rita Hayworth, Peggy Dow, or Veronica Lake, who were known for their hairstyles in the era. Don't forget to take a picture fainting on your couch for Instagram!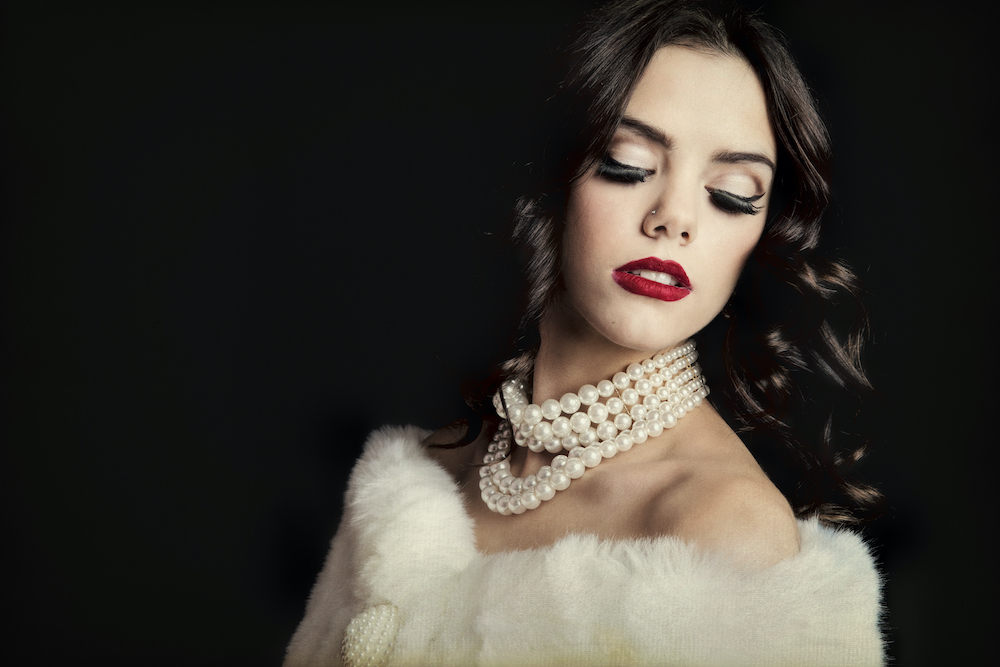 Superhero 
Let's say you love superheroes, like Marvel's Supergirl or DC's Wonder Woman. Halloween is the perfect time to pay tribute to them and save the world, even if only for a night. What's even better is that superheroes tend to keep it simple when it comes to hairstyles, so you don't have to worry about doing a lot with your hair.
For example, Marvel's Scarlet Witch wears her hair pin-straight with a middle part. DC's Invisible Girl of the Fantastic 4 tends to do the same. But I know what you're thinking—all the heroes mentioned so far have pretty intricate costumes you have to plan in advance for. Let's talk about how you can do things a little more DIY.
While DC's Harley Quinn is no doubt, a villain, she was the star—and hero—of her own movie, Birds of Prey. In that movie, she usually wore her hair in pigtails. Her costume? High waisted shorts, pink sports bra, suspenders, and who could forget those colorful jackets? Regardless, this is totally a look you can pull off.
Of course, if you'd rather go with an outfit that's more traditional, Marvel's Black Widow rocks an all-black ensemble and loose or tiny curls. And there's no shame in buying a cape and coordinating accordingly!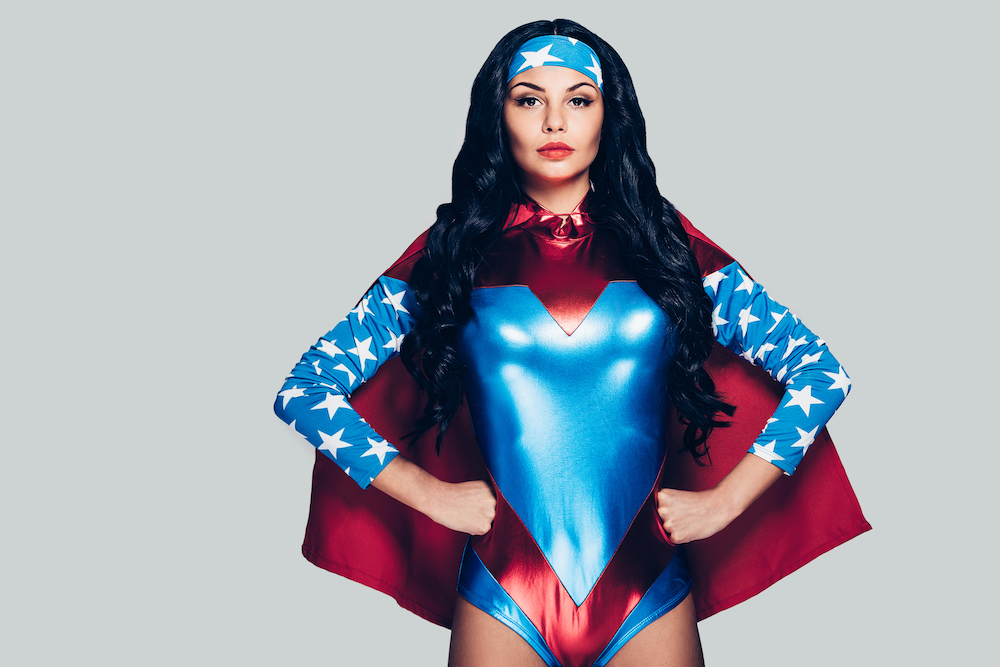 Olympic Athlete 
Have you ever wanted to be an Olympic athlete? Well, now's your chance! Whether you want to be a track star, basketball player, or ice skater, you can have an easy, stunning costume that's easily recognizable. 
When it comes to hair, you can pull it back into a ponytail or bun to complete the look. We all know that it's common for athletes to wear their hair in a way that doesn't compromise performance, so there's no shame in a low-maintenance hairstyle.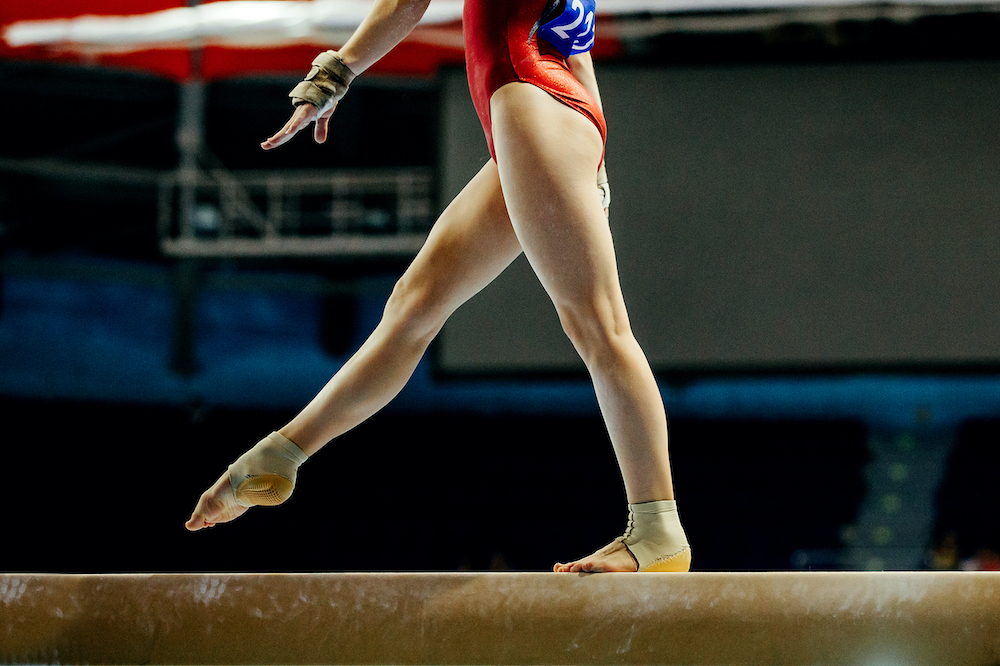 Witch
Two words: Pointy. Hat. This is a staple of the classic witch Halloween costume, and if you're not trying to do much with your hair, it can be a lifesaver. Most bad hair days can be solved with a hat, and this one is just a festive solution!
Let's say you do want to add a little something to your hair. Consider temporary dye or hairspray to add some ghoul-time glam to your look. After all, this costume is so low-maintenance, you can experiment however you like! (Or hide a hairdo you slightly hate). 
Plus, this costume can be another closet-find. All black, and boom: You're dressed. Don't forget to add a broom!
What do you plan on being this Halloween? Whether you've found the costume for you in this post, or you've gotten inspired by our ideas, good luck! Enjoy your holiday!