Locs by Mrs. Leslie
Natural Hair ONLY...No Weave, extension or insta-locs, Address will be via email or text (check both)upon booking as a "First Time Client", Bloomington, 61704
Locs by Mrs. Leslie
Natural Hair ONLY...No Weave, extension or insta-locs, Address will be via email or text (check both)upon booking as a "First Time Client", Bloomington, 61704
---
Popular Services

Wash, Retwist & Simple Style (Adult)

Adults are individuals over 16. Simple Style = Any Braid, Barrel, or Fishtail

Retwist, Wash & Any Style (Adults) top only

Adults are individuals over 16

New Locs 3rd Step Retwist

---

First Time Clients with existing Locs

First-Time (New) Client (Kid)

Book this service is this is your first appointment with Locs by Leslie

First-Time (New) Client Wash/Retwist&Style (Adult)

If this is your first time at Locs by Leslie this is the service you should book

---

Existing Locs Client

Wash, Retwist & Simple Style (Adult)

Adults are individuals over 16. Simple Style = Any Braid, Barrel, or Fishtail

Retwist, Wash & Any Style (Adults) top only

Adults are individuals over 16

Retwist, Wash & Any Style (Kids)

Retwist, Wash & Any Style (Kids) just top

---

Existing Locs Client Interlocking

Interlocking (kids)

Individuals 15 and under. You must have less than 1 inch of new growth. Additional time will cost additional m...

show more

Interlocking (kids) just top

Individuals 15 and under with sides are fully tapered or sides and back tapered. You must have less than 1 inc...

show more

Interlocking (Adult) just top

Individuals 16 or older. You must have less than 1 inch of new growth. Additional time will cost additional mo...

show more

Interlocking (Adult) 1.5 hours max

Individuals 16 or older. You must have less than 1 inch of new growth. Additional time will cost additional mo...

show more

Interlocking (Adult) 2 hours

Individuals 16 or older. Additional time will cost additional money.

Interlocking (Adult) 3 hours

Individuals 16 or older. You must have less than 1 inch of new growth. Additional time will cost additional mo...

show more

---

Existing Loc Client Style (Add Service)

Loc Style only

Book only if a retwist is no needed. Otherwise retwist is needed and retwist, wash and style should be booked

Thick 2 strands

And per folio picture it is the sample of the two strand to the left

Regular 2 strands

And for folio picture it is the two strands sample in the middle

Small 2 strands

And per folio picture it is the sample of the two strand to the right

Loc Pipe Cleaner Curls

This service is $10 with a "retwist wash and style" service. It is $15 for this service only

---

Starting Locs

First Time Locs (Adult) Whole Head

First Time Locs (Adult) Just Top of Head

Individuals 16 and older with sides tapered or sides and back tapered

First Time Locs(Kids) Whole Head

First Time Locs (Kids) Just Top of Head

New Locs 1st Step Retwist

New Locs 2nd Step Retwist

New Locs 3rd Step Retwist

New Locs 4th Step Retwist

---

Braidlocs & Sisterlocs

Braid Locs

Any additional time after six hours will be at the rate of $20 per hour

Retwist Braidlocs

This service is paid by the hour the first four hours is a flat rate of $65 every hour after that is an additi...

show more

---

Natural

First-Time Client Natural Twist out

Natural Hair Twist-out

This service is for two-strand twists and single twist non permanent dreads

---

LOC Repair

Loc Reattachment

I charge $30 per hour that would include for dread preparation it is best to do this red preparation on your o...

show more

---

Loc EXTRAS

Color-Client to bring with you

Detox

This is a series about five or six washes to make sure the locs are completely free of any dirt

---

Free Services

Consultation

Discussion about your loc journey

---
Venue Health and Safety Rules
Reviews
Reviews are no joke! Booksy values authentic reviews and only verifies them if we know the reviewer has visited this business.
She's one of the best at what she does!...
Great work very professional! Would recommend to anyone...
Mrs Leslie is the absolute best!...
Very dependable; Good at what she does and doesn't take long ....
Always the sweetest and professional!...
Mrs. Leslie is awesome! She's professional, her shop is clean, her prices are reasonable and she's fast! She will definitely be my loctician....
Did a great job passed her information to my daughter and my best friend definitely going back...
very professional and funny definitely will be back...
Very professional service and i felt comfortable on the atmosphere....
She was so informative about how to manage my dreads and did a perfect job on my retwist...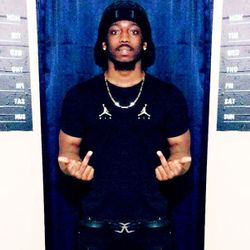 Highly recommend to make your appointment with her. 💯...
She always does great work and is a nice person. I love to see black woman doing what she is doing....
You did a awesome job on my grandsons here...