B. Sweet Fashion Beauty & Jewelry
1713 Farm to Market 685, Pflugerville, 78660
B. Sweet Fashion Beauty & Jewelry
1713 Farm to Market 685, Pflugerville, 78660
---
Popular Services

1 Hour Eyelash Fill (recommended for 2 weeks)

Adding additional eyelash extensions to fill in lashes that have fallen from a previously applied full set. Be...

show more

Lash lift & tint special !

Lash lifts are different from eyelash extensions. You get the semi-permanent lift and curl of extensions while...

show more

---

Most popular services

Lash lift & tint special !

Lash lifts are different from eyelash extensions. You get the semi-permanent lift and curl of extensions while...

show more

IPL FACE, NECK & CHEST special!

Microbalding Any style

Microblading Any Style $75 at touch up

Exfoliation focused facial

Full Set Extensions (choose type @ appointment)

Check www.bsweet.shop to book any eyelash extension service!

---

Eyelash Extension Services

Classic Lash Extensions

Same application technique as classic full set but with ellipse shaped lashes for better hold, lighter weight ...

show more

Hybrid Eyelash Extensions

Single eyelash extensions plus strategically placed 3D lashes to create a fuller affect than a classic or elli...

show more

Flutter Full Set Eyelash Extensions (6D mix)

Multi pronged lashes applied to each single natural lash for a very full dense look. 2 hours to apply, 2-3 wee...

show more

Mega Volume Lashes ( 10 & 20D lashes )

Ultra fine luxury 6-10D lash fans applied to individual natural lashes. Result is your natural lashes volume t...

show more

Eyelash Model

eyelash extensions of your choice done by a person LEARNING to perfect the technique. No touch ups or fixes on...

show more

1 Hour Eyelash Fill (recommended for 2 weeks)

Adding additional eyelash extensions to fill in lashes that have fallen from a previously applied full set. Be...

show more

Foreign Lash Fill ( coming from other studio )

Need a fill and your studio is booked? Come see us - we need a bit of extra time to correct if needed and get ...

show more

Mini fill

Best for if just a few changes to existing full lash extensions or less than 2 week fill touch up for events

1.5 Hour Fill ( recommended for 3+ weeks )

Adding additional eyelash extensions to fill in lashes that have fallen from a previously applied full set. Be...

show more

1 Hour Mega Volume Fill (10D+ lashes)

Have 10D lashes on? These premium lashes cost a tad bit more to fill.

Lash removal

gentle removal of eyelash extensions using special adhesive solvent

---

Lash Lift & Tinting Services

Lash Lift

Lash lifts are different from eyelash extensions. You get the semi-permanent lift and curl of extensions while...

show more

Lash Lift CON SPRINKLE

Lash LIft N' Tint plus a sprinkling of eyelash extensions to enhance the look ( 10 to 20 per eye)

LASH LIFT N TINT! (Most Popular)

Lash lifts are different from eyelash extensions. You get the semi-permanent lift and curl of extensions while...

show more

LASH LIFT CON FACIAL!

Lash LIft N' Tint plus while your lift is cooking a mini facial including a deep clean & exfoliation plus a ma...

show more

Lash Tint

Gently coloring the eyelash hairs dark black

---

Microblading

Permanent makeup consultation

Microblading

Tattoo technique that provides hair like pigment that look like real eyebrow hairs!

Ombre Brow a.k.a. Powder Brow

Tattoo brow technique using cosmetic tattoo machine. Creates "makeup" look rather than hairstrokes.

Microblading & Shading

Tattoo technique that creates hair like strokes then an additional technique to create the look of makeup inbe...

show more

Microblading 6-8 Week Touch-Up

Annual Microblading touch up only

Microblade touch up on currently microbladed brows that need no remeasuring

Group Microblading 2 Day Class DEC 5th - 6th

---

Med-Spa

HIFU Non invasive face lift

Intensity Focused Ultrasound. HIFU directly delivers heat energy to skin and subcutaneous tissue that can stim...

show more

Plasma Pen Fibroblasting

Plasma fibroblast therapy uses a pen-like device that discharges a high-frequency electric current to small ar...

show more

DYSPORT

Dysport $4.00 per unit Dysport, a prescription injection proven to help smooth the appearance of moderate to...

show more

BOTOX

BOTOX $12 unit a prescription injection proven to help smooth the appearance of moderate to severe frown lin...

show more

RF Microdeedling

RF microneedling adds the element of radiofrequency energy to the traditional microneedling procedure. The RF ...

show more

Restylane Filler

Any type of Restylane Filler $549 per syringe

Juvederm Voluma XC

Filler that lasts up to 2 years

---

Facials & Skin Care

I don't know what I need! Choose @ appointment

90 minute SUPER facial

Customized facial with extended times for either extractions or massage!

Pore Purge ACNE & OILY Hydro Suction Facial

An absolute must whether you have stubborn chronic acne, hormonally induced breakouts or simply clogged pores ...

show more

ACNE KILLER Facial

Plasma Shower or cold plasma is a quick, pleasant treatment suitable for all skin types. "Plasma shower" gener...

show more

Benjamin Button ANTI-AGING RF Facial

Our one-of-a-kind treatment designed to lift and sculpt the look of sagging, aging skin. Deep Hydro cleansing ...

show more

Mens Facial

The same facials we do for women but guess what you're a man. So if we say man you won't feel strange about b...

show more

Chemical Peel

Glycolic, TCA, salicylic, Jessner or Red Carpet Cocktail

Microdermabrasion

Microdermabrasion is a non-invasive procedure that exfoliates and removes the superficial layer of dry, dead s...

show more

dermaplaning treatment

The basic concept of dermaplaning is the same as shaving, but in place of a razor, it uses a scalpel-type blad...

show more

---

Eyebrow & Wax Services

Brow Lamination

Give your brows a brushed up look for 6 to 8 weeks!

Brow Lamination PLUS

Give your brows a brushed up look for 6 to 8 weeks! Includes tinting & wax

Wax Me Con Todo

Brow Tint n' Wax plus a lip & chin wax. Next a mini facial with deep clean, exfoliation & power mask!

Henna Brow

Henna Brow is a semi permanent skin die applied to your eyebrow area to enhance the color and shape without th...

show more

Eyebrow Tinting

7 colors to choose from! Don't worry it won't be too dark!

---

Piercing

KIDS Ear Piercing 1yr to 15

Ear Piercing! Includes sterile 14k gold piercing studs with 4mm cubic zirconia. Piercing is done with CLIP sim...

show more

KIDS 14K GOLD Ear Piercing 1yr to 15

Earlobe (2 Lobe) Cannula needle

The piercing is done with a catheter (cannula) needle with both the metal needle and the plastic sheath. The m...

show more

Nostril

The piercing is done with a catheter (cannula) needle with both the metal needle and the plastic sheath. The m...

show more

Nostril 14K WHITE GOLD & DIAMOND

Nostril pierced with 18G 14K white gold post & VS1 clarity

Navel

The piercing is done with a catheter (cannula) needle with both the metal needle and the plastic sheath. The m...

show more

Cartilage ( Helix, Conch ) Cannula needle

Cartilage ( Tragus, Helix, Conch) or any other cartilage location . The piercing is done with a catheter (cann...

show more

Cartilage (Daith, Rook, Tragus) Cannula needle

Specialty

Basic Surgical Steel Jewelry (included in price) is then inserted. Jewelry Upgrades available.

Jewelry Change Out

Have our expert remove your old jewelry, sterilize your new jewelry piece in our Class B Autoclave and insert ...

show more

---

Permanent Makeup

Top or Bottom Eyeliner Only

Microblading & eyeliner Combo Pack

( Microblading / Liner / Lipstick ) FULL FACE

Microblading Saline Removal ( Li-Lift)

Li-FT is a unique saline removal formula like no other in the world made by Li Pigments. No chemicals, no acid...

show more

---

Makeup

Bridal, Prom or Event Makeup

---

CLASSES

microblading 101 FEB 28 - March 1

---
Venue Health and Safety Rules
Reviews
Reviews are no joke! Booksy values authentic reviews and only verifies them if we know the reviewer has visited this business.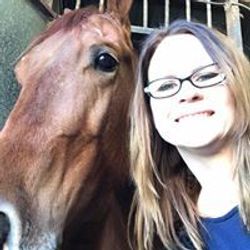 Brooke is patient, funny and her work is perfection. I have had several services done, I highly recommend her....
Friendly and calm atmosphere! Explained everything! Love the lashes! Might get longer lashes for the next visit!...
I'm always hesitant to leave reviews cause I don't want to not have any availability. But Marissa knocks it out the park every time!...
Love this store! Thank you Dana for my fabulous new lashes. I'm obsessed with them!...
The absolute best with lashes ands down....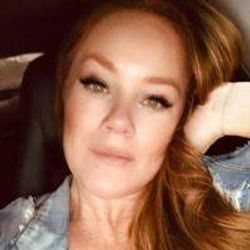 They were perfect as usual...
Ashlii was very professional and very nice. She made my experience a wonderful one! She is highly recommended for your piercing needs....
I absolutely love this shop and Kerry is amazing with lashes I always walk out with more confidence than what I what I walked in with! I highly recommend giving this place a try you won't regret it!!!...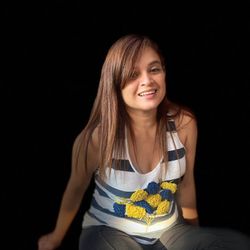 I'm happy with the result, she did the best microblanding for me. my eyebrows look natural exactly how I wanted them...
Hadn't gotten a last lift in ages, absolutely loved the experience, explained what each step was and was very careful with my eyes. Will definitely be back!...
Always amazing with Marissa!!...
I had the best experience I could have possibly had. Brooke was so thorough and patient and informative. I was so pleased with the results. I highly recommend!...
This was my first time here, and I must say, my overall experience was excellent! I am very pleased with Sophia's work. She was informative and knowledgeable about the tint I received and future services I inquired about. I will be a returning cust...
Marissa made my first lash experience 100% memorable!! I am obsessed with my extensions now!!!...
She was soooo nice and really easy to talk too. She made my first experience an amazing one!...
Ashlie was so sweet and made sure I was comfortable during my entire appointment! Would definitely book with her again. The shop is so cute as well with many cute clothes, shoes and accessories to purchase!...
Kayla did an amazing job on my lash extensions! Definitely going back to her for my refill:)...
Kim is awesome at injections ! I'm on my 10th year and she is by far the most gentle :) Love everything about this place ! Thanks ladies and Brooke for always being top notch...
Always a great experience. Highly recommend for all your cosmetic needs....
B. Sweet Fashion Beauty & Jewelry