JOSUBY'Z HAIR SALON AND BARBER SHOP LLC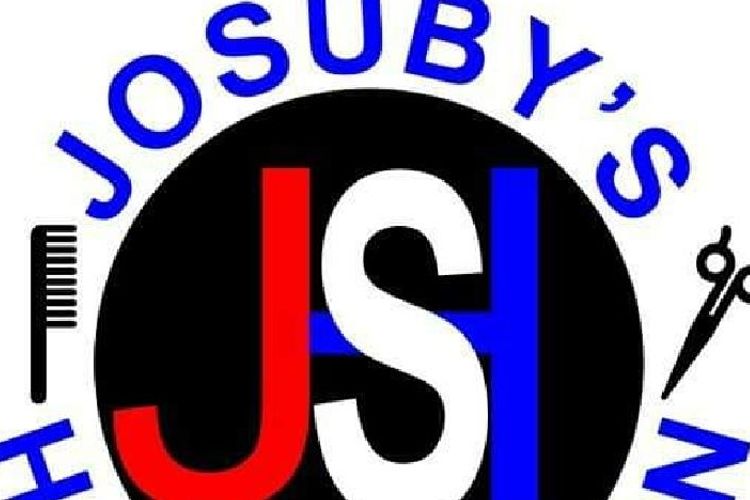 We do all tipe of service if you looking for a friendly place come and enjoy a good experience.
Haircut (men and boys regular cuts)
Color tinte
El tinte empieza en ese precio para cabello corto arriba de los hombros El precio aumenta dependiendo el largo y el espesor de cabello
Highlights
Precios comienzan en 85 dls dependiendo el efecto de color es el costo del servicio.
Eyelash Extensions 1x1
Requieren retoque cada 2 semanas
Manicure Spa
Incluye exfoliacion
Pedicure Spa
Incluye tratamiento de parafina de 30 minutos
Beard Trim
Se dará forma a la barba y rasurado con maquina (no navaja)
Shave
Si reseva por app resive hot towell y rasurado con navaja
Microblanding
En este servicio no incluye el retoque de 60 dias
Microblanding and shading
Este servicio incluye ya el retoque posterior al servicio (60 dias) Si no asistes a tu cita de retoque pagas precio regular despues de la fecha.
Ombrè Shading
Incluye diseño de ceja y retoque de 60 dias
Eyebrows compact
Incluye retoque de 60 dias posterior.
Retouch microblanding
*Precio para clientas de 6 meses de retoque mismo diseño mismo color. * Cambios cargos extra
Retouch compact
Precio para clientas menos de 2 años Precio varia si necesitas cambios o correcciones
Eyebrow Correction
El precio de la corrección varía dependiendo el trabajo y el número de sesiones a realizar
Lips full
Incluye linea y relleno no incluye retoque posterior a 60 dias.
Line lips
No incluye retoque y es necesario hacer retoque Si el labio es muy oscuro requiere de neutralizacion precio extra
Eyeline
Este servicio incluye ya retoque de 4 semanas si no asistes a tu cita pagas precio de retoque regular. **no hay excepciones**
Color correction por sesión
Wax or threading eyebrows
Up-Do
El pecio inicia para peinado sencillos el precio depende del peinado y del evento
Make-up
El servicio incluye preparacion de piel Diseño de ceja. Utilizamos maquillaje de alta gama
Eyelashes perm
Risado de pestañas
Hair cut combo (cut+beard)
Mens deluxe (cut+ beard+ facial)
Girls cuts (2 years up)
El costo es para corte de niña Si realiza corte de adulto costo sera de adulto
Shave whit blade full head
Costo para full head
Other service ( for deposito)
Otro servicio
Agende aqui si su servicio no aparece en la lista
Makeup and updo promo
Resive peinado sencillo y maquillaje de alta calidad por sólo $85 dls Promo válida sólo Diciembre. 24 y 31 Mayo 10 Febrero 14 Prom .
Black mask and Hair cut promo
Chin or/ lips wax
Depilación de mejillas cada lado por $8 dls =$16 Y la depilación de bigote por $8 dls = $8 Ya sea wax o hilo
Brazilian blowout (alaciado)
Brazilian hair straightening is a semi-permanent hair straightening method done by temporarily sealing a liquid keratin and a preservative solution into the hair with a hair iron. The technique has many variations and is known by several other names and brands, including Brazilian Blowout, Breezilian straightening, Brazilian Keratin Treatment, BKT, and Keratin
Retouch eyeline
El precio es para clientas de menos de 1 año Mas de ese tiempo precio regular.
Lips retouch
Precio para clientas primer retoque Mas de un año pagan precio completo
Eyelash extensions grupo
No requiere retoque consecutivos
Perm for men
Incluye shampo previo al servicio, el costo varia dependiendo del largo de cabello.
Nice n clean

.

It a good place they has many services
Similar businesses
---
210 N 4th Ave, Pasco, 99301

1212 N 20th Ave Suite D, Pasco, 99301

915 w. Court St., Pasco, 99301
JOSUBY'Z HAIR SALON AND BARBER SHOP LLC