Body & Sole Wellness
154 N Renfro Street Suite 106, Mount Airy, 27030
Body & Sole Wellness
154 N Renfro Street Suite 106, Mount Airy, 27030
---
Popular Services

Therapeutic Massage - 60 Minute

Customized to your individual needs, your 60 Minute massage incorporates elements of different massage techniq...

show more

Therapeutic Massage - 90 Minute

Sometimes you just need a little more time. Your 90 Minute massage session incorporates elements of differen...

show more

Deep Tissue Massage - 60 Minute

Deep Tissue Massage - is a type of massage therapy that focuses on realigning deeper layers of muscles and con...

show more

---

Massage Therapy

Therapeutic Massage - 30 Minute Massage

Chair or Table Massage: All the benefits of a massage in a chair! Perfect when you're short on time, but need ...

show more

Therapeutic Massage - 60 Minute

Customized to your individual needs, your 60 Minute massage incorporates elements of different massage techniq...

show more

Therapeutic Massage - 90 Minute

Sometimes you just need a little more time. Your 90 Minute massage session incorporates elements of differen...

show more

Deep Tissue Massage - 60 Minute

Deep Tissue Massage - is a type of massage therapy that focuses on realigning deeper layers of muscles and con...

show more

Deep Tissue Massage - 90 Minute

Deep Tissue Massage - is a type of massage therapy that focuses on realigning deeper layers of muscles and con...

show more

Aromatherapy Massage - 60 Minute

Aromatherapy Massage - massage therapy using a highly concentrated plant oil, called essential oils, added to ...

show more

Aromatherapy Massage - 90 Minute

Aromatherapy Massage - massage therapy using a highly concentrated plant oil, called essential oils, added to ...

show more

Hot Stone Massage - 60 Minute

Hot Stone Massage - a variation on classic massage therapy. The hot stones are usually made of basalt, a type...

show more

Hot Stone Massage - 90 Minute

Hot Stone Massage - a variation on classic massage therapy. The hot stones are usually made of basalt, a type...

show more

Foot Massage w/ Foot Scrub - 60 Minute

Foot Massage with Foot Scrub: Revitalize tired achy feet with with a custom blended foot soak & scrub. Foot ...

show more

**May Special** Sinus Relief Massage - 30 Min

**Perfect for the person struggling with sinus pressure or allergy triggered headaches. ** Check out our Mon...

show more

---

Pedicures

Spa Pedicure

Starting off with a customized foot soak, nail and cuticle care, exfoliation and callus and scrub. Next enjoy ...

show more

Hot Stone Pedicure

This pedicure uses hot stones to relax tired achy feet. Includes foot soak, exfoliation, nourishing oils, exfo...

show more

Aromatherapy Pedicure

Enhancing the Spa Pedicure with Aromatherapy provides wonderful benefits for the whole body and mind. Aromat...

show more

Customized Foot Soak & Pedicure

Enjoy a relaxing warm customized foot soak while essential oils and salts help balance, detoxify and re-energi...

show more

---

Foot Soaks

Breathing Easy Soak w/Foot Massage

Fir Needle, Cedarwood, Frankincense & Myrrh makes breathing easier by helping with congestion and sinus pressu...

show more

Detoxifying Soak w/ Foot Massage

The Cinnamon (leaf), Rosemary, Lemon, Eucalyptus, Clove (bud) Essential Oils will help you detox the world and...

show more

Love Thy Self Foot Soak w/ Foot Massage.

Amyris, Bergamot, Sweet Orange, & Ylang Ylang are a great way to soak away the day and get ready for the weeke...

show more

Relaxation Soak w/ Foot Massage

Sweet Orange, Frankincense, Cedarwood, & Lime will have you enjoying a peaceful and relaxing feeling.

Mood Lifting Foot Soak w/ Foot Massage

The calm and relaxing scents of vetiver, patchouli, give you a peaceful feeling to get you through the week.

---

Body Treatments

Seaweed Body Wrap

Seaweed Body Wrap: Our Seaweed body wrap is perfect to treat your skin to rich proteins, vitamins, and mineral...

show more

Body Scrub Treatment

Body Scrub: Fight dry skin with exfoliation with our customized scrub. Using mineral salts and essential oils,...

show more

---

Facial Services

Spa Facial

Moisturize and Melt away. Our signature facial starts with a silky cleanser, gentle exfoliation, and a misted...

show more

Hot Stone Facial

The ultimate experience in peace and relaxation while melting away tension and fatigue with the hot stone faci...

show more

MicroFacial

Microtreatments are 30 minute facials, recommended to maintain results achieved with a 60 minute Spa Facial.

---

Enhancement Services

Diffused Aromatherapy Treatment

---
See Our Work
No Photos Yet...
This business has no portfolio photos yet.
Reviews
Reviews are no joke! Booksy values authentic reviews and only verifies them if we know the reviewer has visited this business.
Susie is amazing!! I have looked for the right person for years and finally found her. She adjust the pressure so it is not to much or to little. She professional and i fell very comfortable with her. If i could give a 10 star i would. I will not go ...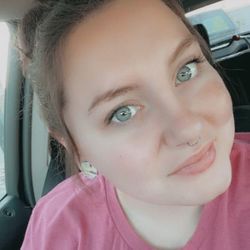 Amazing! Lots of laughs and relaxation!...
I have had two massages there and they were great!...
Very friendly, room was perfect, and incredible massage! Thank you!...
I really liked the place. She was very great and open with talking with me. Definitely will go back!...
Great atmosphere and massage!...
Awesome massage. Very long relaxing!...
Outstanding! Highly recommend!...
She is the best! Always enjoy my time with Susie....
First pedicure at Body and Sole and it was a great experience! Highly recommend Kim for your self-care....
Kimberley is AMAZING. The environment was soothing, relaxing, and tranquil. I had another one hour massage and it was just what I needed. I am already booking my next massage and then I'm going to try a body wrap. Highly recommend!...
Kimberly was very nice and professiomal and made me feel at ease getting my first massage. I really appreciate it. Great job Kimberly!!! Thanks....
Very good professional massage and consultation....
I always have a great experience!...
As always it was WONDERFUL! I have recommended several people to Kimberly!...
Love going to Kimberly. She is one of the most responsive therapists I've worked with-really listens and adjusts the pressure to your directions. Will be going to her as long as she'll let me!...