Halo Hair + Apothecary
185 Seminary Ave, Ukiah, 95482
Halo Hair + Apothecary
185 Seminary Ave, Ukiah, 95482
---
Popular Services

Woman's Cut

Range from $65-$85 depending on time and complexit...

more

Balayage (Medium to Long Hair) & Haircut

This technique allows for a sun-kissed natural loo...

more

Halo Signature Facial

Halo's most popular facial. Come relax and enjoy a...

more

---

Free Consultation

Consultation

Schedule a free consultation discussing a haircut ...

more

Color Correction Consultation

Vivid Color or All Over Bleach Consultation

Tape-In Extension Consultation

Schedule a free consultation to see if this method...

more

Bombshell Extension Consultation

Schedule a free consultation to learn more about t...

more

Wedding Consultation

Schedule a free consultation to meet our glam team...

more

---

Color

All Over Base Color (Short to Medium Hair)

Is a one-step process that involves coating the ha...

more

All Over Base Color (Medium to Long Hair)

Is a one-step process that involves coating the ha...

more

Base Root Touch Up

Is a one-step process that involves coating the ha...

more

All Over Lightener

Requires Consultation - All over lightening proces...

more

All Over Lightener Touch Up

All over lightening process using lightener painte...

more

Babylight

A very delicate highlight created by using a very ...

more

Balayage (Short to Medium Hair)

This technique allows for a sun-kissed natural loo...

more

Balayage (Medium to Long Hair)

This technique allows for a sun-kissed natural loo...

more

Balayage Refresher ( aka Money Piece)

This is a good way to refresh your balayage in bet...

more

Color Correction

Requires a Consultation - We like to call this ser...

more

Highlight - Partial

A technique where hair is finely woven and placed ...

more

Highlight - Half

A technique where hair is finely woven and placed ...

more

Highlight - Full

A technique where hair is finely woven and placed ...

more

Color Between Foils (Add on to Highlight Service)

Color applied all-over to hair left out of foils a...

more

Root Between Foils (Add on to Highlight Service)

Color applied at the root only after highlight or ...

more

The Works

For those ladies who are wanting that "Instagram" ...

more

Vivid Color

Consultation Required. For those wanting to have h...

more

Toner

A gloss service that is used to give clients that ...

more

Toner and Blowout

A gloss service that is used to give clients that ...

more

Root Shadow

A color service that blurs out the lines and gives...

more

Time Add On (if extremely long/thick hair)

---

Color and Haircut/Trim

All Over Color (Short to Medium Hair) & Haircut

Is a one-step process that involves coating the ha...

more

All Over Color (Medium to Long Hair) & Haircut

Is a one-step process that involves coating the ha...

more

All Over Root Touch Up & Haircut

Is a one-step process that involves coating the ha...

more

All Over Lightener & Haircut

Requires Consultation - All over lightening proces...

more

Balayage Refresher (aka Money Piece) & Haircut

This is a good way to refresh your balayage in bet...

more

All Over Lightener Touch-Up & Haircut

All over lightening process using lightener painte...

more

Balayage (Short to Medium Hair) & Haircut

This technique allows for a sun-kissed natural loo...

more

Balayage (Medium to Long Hair) & Haircut

This technique allows for a sun-kissed natural loo...

more

Babylight & Haircut

A very delicate highlight created by using a very ...

more

Highlight - Partial & Haircut

A technique where hair is finely woven and placed ...

more

Highlight - Half & Haircut

A technique where hair is finely woven and placed ...

more

Highlight - Full & Haircut

A technique where hair is finely woven and placed ...

more

The Works & Haircut

For those ladies who are wanting that "Instagram" ...

more

---

Haircut

Woman's Cut

Range from $65-$85 depending on time and complexit...

more

Woman's Cut (extra long/thick hair)

Mens Cut

Range from $40-$60 depending on time and complexit...

more

---

Refresh Me

Refresh

The perfect touch up for your "in between" color s...

more

Revive

Incudes a bond repairing treatment using Olaplex, ...

more

---

Hair Treatments

Keratin Smoothing Treatment (short hair)

A process used to smooth and fill in the damage of...

more

Keratin Smoothing Treatment (medium hair)

A process used to smooth and fill in the damage of...

more

Keratin Smoothing Treatment (long hair)

A process used to smooth and fill in the damage of...

more

OlaPlex Treatment

A simple three-step process that includes a patent...

more

Cellophane Gloss Treatment

A hair treatment also known as a semi permanent co...

more

Davines Circle Mask

A hair treatment to target any of your hair needs....

more

---

Hair Extensions

Tape-in Extensions

Consultation Required - One of the most requested ...

more

Bombshell Extension Re-Intall

For those clients who have already experienced the...

more

---

Style/Weddings

Bridal Hair and Make up

Includes a free consultation and run through prior...

more

---

Waxing

Brow Shaping

If this is the first time getting your brows waxed...

more

---

Facials

Halo Signature Facial

Halo's most popular facial. Come relax and enjoy a...

more

The Extra Girl Facial

Come be an Extra Girl and get pampered from head t...

more

Mini Polishing Facial (45 min.)

Not quite the Halo Signature but also you can leav...

more

Maskne Facial

Maskne is today's acne. Yes, it's a real thing. A ...

more

---

Massages

Swedish Massage - 1 hour

Most common massage. Preformed at spas, long, medi...

more

Swedish Massage - 1 hour & a half

Most common massage. Preformed at spas, long, medi...

more

Deep Tissue Massage - 1 hour

Slow, firm pressure to release muscle tension. Foc...

more

Deep Tissue Massage - 1 hour & a half

Slow, firm pressure to release muscle tension. Foc...

more

Aromatherapy Massage - 1 hour

Swedish massage using essential oils usually aimed...

more

Aromatherapy Massage - 1 hour & a half

Swedish massage using essential oils usually aimed...

more

Prenatal Massage - 1 hour

Therapeutic bodywork that focuses on the special n...

more

Prenatal Massage - 1 hour & a half

Therapeutic bodywork that focuses on the special n...

more

Lymphatic Massage - 1 hour & a half

Lymphatic drainage massage is a form of VERY light...

more

Lymphatic Massage - 2 hours

Lymphatic drainage massage is a form of VERY light...

more

---
Venue Health and Safety Rules
Reviews
Reviews are no joke! Booksy values authentic reviews and only verifies them if we know the reviewer has visited this business.
Enjoyed and indulgence in self-care today. What an amazing journey through all the Eminence products. Hilary was so knowledgeable and gave so many personalized recommendations. Amazing facial!...
I have been going to Rachael for about 1 1/2 to 2 years now and I wouldn't go anywhere else. Period. I went through approximately 5-6 stylists before I found her and endured some pretty stupid looking hairstyles. She's always on point. She has th...
Loved my hair cut and I can't wait to go back to tone my hair:)...
Amazing!!! So much talent and kindness...
So happy with my hair! Sima was amazing!! The salon is beautiful!!!...
Great service! Very relaxing experience getting a shampoo, blowdry, and curling. Love the new salon!...
Easy to book appointment. Beautiful and clean salon. Inviting and welcoming. Loved my wash, blow dry and curls. Perfect Will book again....
First and Best facial ! Hillary was great! 10/10 will be back !...
Such a great atmosphere! Especially at the new building! Bella always knocks it out of the park with my hair! Forever a client to halo!...
Bella worked very hard to give me the hair color that I really wanted!! Thank you!...
My experience with sima is excellent she did good job...
Wonderful, relaxing experience! Bella understood exactly what I wanted and I left LOVING my hair! Thank you!!...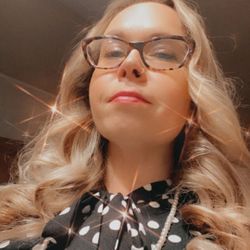 I've been getting my hair done by Sima for 8 or 9 years. Not only is she an amazing stylist but I feel I've learned so much from her as a person. The salon is beautiful and it is a complete reflection of how I feel each time I leave. Sima and I are g...
New place is AMAZING!! Loved my facial ! 10/10 would always come back 🤍...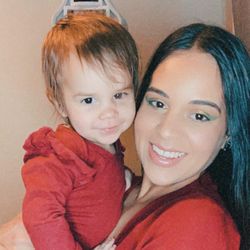 I love the vibes of Halo salon. I've had henna in my hair for the last 5 years so Stacy took 14 inches of hennaed hair. 14 inches! & I felt so comfortable and safe in Stacy's chair I did not have a second thought at all. After Stacy did a rough cut o...
Another amazing balayage and haircut with Sima! The new salon is just stunning and the services continue to be top-notch. Sima is so talented! I walk away every time obsessed with my color and get so many compliments....
Halo Hair + Apothecary
Thank you for the review 🤍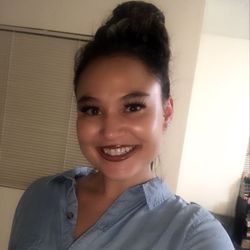 This facial was so amazing I could not wait to leave a review!! My experience overall was absolutely incredible and Hilary was such a sweetheart, such great energy and so down to earth. Forever obsessed and invested with Eminence and facials!...
Halo Hair + Apothecary
Thank you for the review 😇
I've always had a great experience at Halo. The girls are super friendly, experienced, and stay up to date on trends, techniques, and quality products. The new salon space is gorgeous. I recommend them to all my friends....
Halo Hair + Apothecary
Thank you for the review 🤍
The best in town...
Halo Hair + Apothecary
Thank you for the review!