Nail'd by Nakkia
143 Pinetree Ct, Building 4, Michigan City, 46360
Nail'd by Nakkia
143 Pinetree Ct, Building 4, Michigan City, 46360
---
Popular Services

Acrylic Fill popping

Gel polish more than 1 color design on 2 nails. Short to medium length.

Gel manicure

Gel polish up to 5 colors,

Pedicure

Basic pedicure. Soak, trim, shape, scrub, regular polish. Gel polish extra.

---

Other Services

Acrylic full set

Gel polish 1 color. Short to medium length.

Fill in

Gel polish 1 color. Short to medium length.

Acrylic full set popping

Gel polish more than 1 color design on 2 nails. Short to medium length.

Acrylic Fill popping

Gel polish more than 1 color design on 2 nails. Short to medium length.

Acrylic full set freestyle

Gel polish up to 5 colors design on at least 3 nails. Short to medium length. Stones not included.

Acrylic fill freestyle

Gel polish up to 5 colors design on at least 3 nails. Short to medium length. Stones not included.

Full set w/all bling nails

Gel polish rhinestones only on all nails. Full bling nails extra. Short to medium length.

Fill w/all bling nails

Gel polish rhinestones only on all nails. Full bling nail extra. Short to medium length.

Full set w/all chrome nails

Gel polish chrome powder on all nails. Short to medium length.

Fill in w/all chrome nails

Gel polish chrome powder on all nails. Short to medium length.

Pink and white ombre acrylic full set

No polish, all acrylic. Short to medium length.

Pink and white ombre acrylic fill

No polish, all acrylic. Short to medium length.

Color acrylic full set

No polish, 1 color acrylic. Short to medium length.

Color acrylic fill

No polish, 1 color acrylic. Short to medium length.

Color acrylic popping full set

Color acrylic (1 color), 2 designs nails. No specialty designs. Stones not included. Short to medium length.

Color acrylic popping fill

Color acrylic (1 color), 2 designs. No designs. Stones not included. Short to medium length.

Color acrylic freestyle full set

Color acrylic, encapsulating, 2 colors, ombre, glitter. Stones not included. Short to medium length.

Color acrylic freestyle fill

Color acrylic, encapsulating, 2 color, ombre, glitter. Stones not included. Short to medium length.

Color acrylic ombre full set

No polish, all acrylic. Short to medium length.

Color acrylic ombre fill

No polish, all acrylic. Short to medium length.

Glow in the dark acrylic full set

No polish, glow color acrylic. Short to medium length.

Glow in the dark acrylic fill

No polish, glow color acrylic. Short to medium length.

Gel manicure

Gel polish up to 5 colors,

Polish change

Gel polish up to 5 colors, acrylic only.

Pedicure

Basic pedicure. Soak, trim, shape, scrub, regular polish. Gel polish extra.

Spa pedicure

Basic pedicure plus hot towels with massage. Gel polish extra.

Deluxe spa pedicure

Spa pedicure plus, specialty foot scrub,foot mask and design. Gel polish extra.

Toes polish

Regular polish, up to 5 colors. Gel toes extra.

Speciality gels

Mood change, glow in the dark, cat eye, jelly gel polish.

Designs

Foil, stamp, raw glitter, chrome, ombre, bling, marble, etc.

Speciality designs

Full bling nail, encapsulating, 3D art, designer decals, designer foil, per nail.

Long nails/Nail extensions

Longer than medium. Nail extensions per hand.

Repairs

Price varies on length, type of nail, design, cut down etc.

Soak off/remove product

Soaking off or removing products.

---
Venue Health and Safety Rules
Reviews
Reviews are no joke! Booksy values authentic reviews and only verifies them if we know the reviewer has visited this business.
I love getting my nail done by Nakkia, she always give what I ask for. She never rushes while doing my nails!I just love her work!...
If you haven't tried her y'all missing out !!...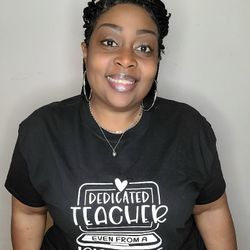 Today was my first time having a waterless pedicure. My feet look and feel amazing! I can not believe the transformation! I will not go back to the shop to get another pedicure. I was embarrassed of my feet, now my feet are ready for my sandal 👡...
Best pedicure I've ever had, never hurts or tickles and I'm ticklish. I love my nails and getting them done in a quieter, more personal setting by someone who doesn't feel rushed and makes sure they're exactly how I like. I love Nakkia....
Nail'd by Nakkia
Thanks so much!❤❤❤ I appreciate you trusting and supporting me to do your nails!❤❤💯
I just love going to Nakkia to get my nails done. She always does an amazing job. And she is very knowledgeable about nails. You can not get that at the shops. Thank you for being an Angel doing Nails...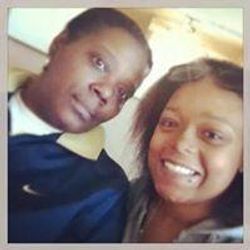 If they could give the option on 10 stars, I would have picked that. Kia has slayed my nails for 2 years+! Perfection every time!...
Great technique. Sanitary conditions. Found my new nail designer...
Nail'd by Nakkia
Yayyy!😊Thanks so much!❤ I appreciate your support.
💕 The waterless pedicure 👍🏾...
Never a disappointment with my nails love everything about my nail tech I would recommend her to others...
Thank you sooo much this is my second time coming and i love my nails! I will definitely be back...
Best pedicure I ever had, thank you Nakkia!...
Very professional experience!...
She's definitely the best nail tech in MC and she dont come to play when it comes to these nails every client gets their own time with her she doesnt rush and you walk out NAIL'd every single time❤️🤞🏽...
Nakkia is absolutely wonderful at what she does, she is gifted💜...
I love going to Nakkia everything is set up so professional. She is so sweet and kind. I will never go anywhere else as long as I live in Indiana....
Good, fast service & my nails are superb!...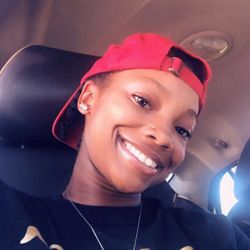 EVERYTHING WAS PERFECT!!!...