DeAndra'Nicole Hair Studio
1281 Ninth Avenue, Suite 144, San Diego, 92101
DeAndra'Nicole Hair Studio
1281 Ninth Avenue, Suite 144, San Diego, 92101
---
Kurlzon Me Natural Hair Care Products

Product Pick up www.kurlzonme.com

Select this service for Kurlzon Me products only Hair product can be purchased at www.kurlzonme.com if your l...

show more

---

Sooooo You want to cut it????....let's go

BIG CHOP

Cutting off all you hair to desired style or to cut off relaxer to go natural

---

Hair and Scalp Treatments

Hydro Healing Scalp Therapy

"Does not included Silk Press" Discounted at 95.00 only with added services This is a detox healing treatm...

show more

---

After Hours Fee

After Hours Fee "Special Circumstances" ⌛️

50.00 additional for after hours

---

LETS WASH IT GIRL!!!

Basic Shampoo and Conditioning with blow dry

Wash and conditioning of the hair with blow dry. This service doesn't include flat iron/silk press "Best for n...

show more

Moisturizing Wash with Deep Conditioning and Trim

Consist of a clarifying wash followed by moisturizing wash . Deep conditioning with Almond Butter and a leave ...

show more

Take down sewn-In / crochet/ and wash

Take down braids/install/ with wash ....if you are reinstalling hair it will be 25.00 additional to Wash bundl...

show more

Sewn in Maintenance

Within 3 weeks of a traditional sewn in or lace front / closure a wash is needed followed by retightening.

Detangle service

This service provides detangling hair that has been up for months or improper removal of Box Braids etc.

---

BOUNCY SILK PRESS "SIS YOU READY"

Silk Press with Cut and Style

Hair is silk Press and the cut into blunt bob / Short bob / or your liking

Silk Press

Silk press is when your hair is washed with a clarifying wash followed by a moisturizing wash,Deep conditionin...

show more

Natural Color

This service provides natural tones colors and reds 155.00 if your hair is pass shoulder length

---

RELAX...I STILL DO RELAXERS "ok"

Relaxer Touch Up

Hair is chemically straightened. This is not a reversible process once Hair has been straightened you cannot r...

show more

---

Ponytails..."What's life without one"

Extended Ponytail

Hair is flat ironed and molded into desired style. Hair is added by bond creating the illusion of a thin or th...

show more

Half down sewn with ponytail

Half down sewn Ponytail Quick weave

This is where bundles are sewn in the back of your head and a ponytail is installed on top . Quick weave Metho...

show more

---

WHAT WEAVE?...or closure or frontal ....

Sew In with minimal leave out

Sewn with Minimal hair on top is left out while the edges of you hair is left out and braided away. This is a ...

show more

Sew In with closure

All hair is braided down with a closure or frontal sewn on braid base creating a realistic hair line and hair ...

show more

Quick weave

Hair is molded down and a protective serum is applied to your natural hair to protect your hair from weaving g...

show more

Clip in Extensions with Natural Hair

Added clip in to natural hair to create fuller look or Length Natural length-150.00 12 inch Extended length ...

show more

---

Custom units / Wigs

Wig Styling

This service your unit purchased can be washed,lace cut,and curled. This is not a application fee....just styl...

show more

Install unit w/purchase price

ONLY SELECT WITH PURCHASE.....Do not book

Install Wig/Unit W/wash/braid base/sewn down

Your hair is washed,cornrowed and prepped to install unit via sew or tacked down with adhesive 35.00 Curls/Wa...

show more

---

TRENDING STYLES BY NAME

Lemonade Braids

Hair is braided to the side "The Beyoncé Braids" 175.00 waist length

Pop Smoke Braids

(8) Medium to Large braids parted down middle waist length ADD WOODEN BEADS Combo 15.00 additional beads incl...

show more

Butterfly 🦋 Locs

Hair is individually braided in plaits then wrapped individually with required hair .

Passion Twist

This style is when your hair is twisted with a specific brand of hair rubber band method used! 175.00 Shou...

show more

---

Box Braid Queen's...."Oh I know you ready"

Jumbo Box Braids

10-25 braids Waist-Butt length 200

Med-Sm "full look" Box Braids

250.00 bra strap 275.00 waist length

Full Medium-Small on or Below Booty

Braid Touch up

"Must be scheduled within 3 weeks" Hair is re-braided around the perimeter of hair line two rows in and aroun...

show more

---

FEEDIN BRAIDS "clean as a whistle"

Feedin Braids or Layers

Hair is Fed into braids creating a more natural look of French Braid . "No big Knot" Small feed in 10-12 ext...

show more

Two Feedin braids

Two braids going back very sleek ! With added hair for natural look not extended "long" For ocean wave hair o...

show more

---

KNOT-2-Day-KNOTLESS BRAIDS

Knotless Braids

There's no knot starting your braids "results vary on thickness of hair and edges. Mid back medium 250.00 W...

show more

---

TWIST IT UP MY NUBIAN QUEEN

Natural twist Natural Hair no extensions

Comes with wash and deep conditioning.Two strand twisting "Natural Hair" into desired style.

Natural twist with hair added

Med-Lrg Havana Twist

Hair isn't included requires about 9 packs for Med/lrg Twist which can be bought at your local beauty supply S...

show more

Spring Twist with hair added

This is where natural coil hair is added for a natural look in hair shoulder 175.00 Bra strap 200.00

---

BRAID BASE...."my wig needs to lay flat"

Braid Base

This Service comes with a wash and 8-12 braids to wear your wig for flatter lay of your units.

---

KIDS STYLES... 💕

Kids Braids Feedin In 10 & under

Kids braid styles braided to liking Detangle services 55 plus 120.00 kids individuals 10 under

---

HALF HAIR SHAVED LADIES

Half shaved sides styles

Hair must be cut off on side or back ! 150.00 weave 145.00 crocheted styles-This may vary depending on style...

show more

---

Men's Braids

Men's braids

Starts at 45.00 for two Feedin braids and depending on length of hair and how intricate style base price 55.00

---

Crochet's

Crochet Braids

Hair is French braided down and the selected style of hair you purchased is latch-hooked into hair, cut and st...

show more

Individual faux loc Crochet's

---

Private One on One classes

Feed-in Braiding

This will be a one on one experience teaching you the basics of how to achieve the desired style to help build...

show more

Silk press

Here you will learn how to correctly wash your clients hair to prepare for a silk press with using hot tools,...

show more

Lace Front Application

In This class you will learn the techniques to lay a flat unit,pluck the hair line, match clients skin tones a...

show more

---

💍...Bridal Services...IDO....💍

Personal Wedding Stylist

This Booking is to make sure your looking your best during your special day you can choose the duration of my ...

show more

Bridal Updo

85.00 Updo fancy detailed if wig:weave installation

---
Venue Health and Safety Rules
Reviews
Reviews are no joke! Booksy values authentic reviews and only verifies them if we know the reviewer has visited this business.
DeAndra is one of the best!! Not only does she always make my hair look amazing, it has grown so much and is so much healthier thanks to her products! I'm so grateful to have found her 🙌🏽...
THE BEST IN NATURAL HAIR CARE IN SAN DIEGO SHE IS NOW A PERMANENT FIXTURE IN MY LIFE!! Also she is very knowledgeable is textured and natural hair care!!...
She's the sweetest person and the best at what she does!...
She always have my hair looking shiny and healthy and it even started growing again! 5/5...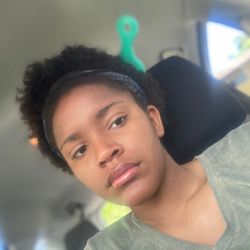 She's very down to earth, easy to talk to whether about life or hair/product questions. Very cute shop and energy. First Time going to DeAndra and when she's available lol I'll be back 💛 I got a Hydro Therapy and she braided back and offered advice ...
You did amazing thank you again, you made feel beautiful again...
A wonderful experience! She such a good stylist!...
The salon space is gorgeous and relaxing. I've been looking for a stylist for ages I would feel comfortable with caring for my daughters, thick, dense natural hair. We were interested in professional styling and regular natural hair care maintenance ...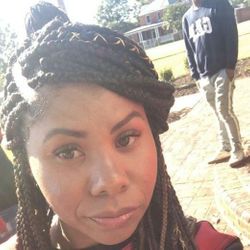 There are no words to explain how great of a stylist DeAndra is. She takes time to make sure all of her clients are well taken care of and satisfied with the product. This is the first time I've had a stylist that can literally do everything and I lo...
I have been going to Deandra for a few years now. As a travel nurse it is hard to find someone to do your hair when you are away from home. I even fly in to her no matter where I am in the state! She is affordable, always on time, and is mindful of y...
I Always book with De'andra when I can! She is amazing. I'm never disappointed....
I feel so great to be able to go to a stylus who cares about your hair. Who also so positive I walk out feeling like a million dollars!!...
I Love the way this Kurlzone Me Moisturizer smells ❤...
DeAndra's service was nothing short of amazing . Down to her customer service , the amazing steam treatment , just everything . Highly highly recommend 👌🏽💎...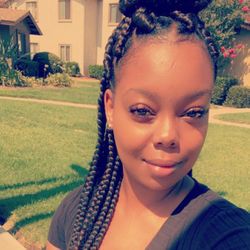 She's the best!!! Been slaying me for 3 years!!...
The service I received from DeAndra was great ! I would highly recommend her for sure .. She was on time and ready to go and super professional ! Thank You.....
Love her!! She always does an amazing job! Very professional!!...
Words cant even describe how talented DeAndra is! She did my hair for my wedding and it was everything I asked for. She is also super professional and so nice!...
DeAndra'Nicole Hair Studio