First Hair
L7A W Mall Dr, Suite #4 Lifestyle Salon/ Nervee Professional Building, Freeport, 11520
First Hair
L7A W Mall Dr, Suite #4 Lifestyle Salon/ Nervee Professional Building, Freeport, 11520
---
Popular Services

SOS Cocktail Treatment

Restorative treatment good for 8 to 10 weeks

more

Shampoo / Silk Press

Hair is detangled, shampooed, conditioned for 15 m...

more

Weaved Tracks Per Row

It Takes a minimum of 2 to 4 rows depending on the...

more

---

❤❤Consultation❤❤

Call/ Virtual Consultation

We can discuss your hair issues, goals, concerns a...

more

---

💛Natural Hair💛

Shampoo / Define Curls Or Basic Braids

Hair is detangled shampooed and conditioned with b...

more

Shampoo / Silk Press

Hair is detangled, shampooed, conditioned for 15 m...

more

Shampoo / Two Strand Flat Twist

Shampoo / Flexi or Perm Rod Set

Hair is shampooed and conditioned then leave in co...

more

---

💙Relaxed Hair💙

Shampoo With Roller Set / Wrap

Hair is shampooed and conditioned then can be roll...

more

Shampoo / Flexi or Perm Rod Set

Shampoo With Blow Dry & Flat Ironing

Style on Relaxed hair. this service will save you ...

more

Relaxer New Growth /Nairobi Conditioning Sensitive

Includes Relaxer, At The Bowl Treatment

more

Virgin Relaxer /Nairobi Conditioning Sensitive

This is for clients who has not been in the salon ...

more

---

💜SilkOut Hair Care System💜

SOS Curl Softening w/ Wash & Go

Smooths your strands, reduce frizz and Last an ave...

more

SOS Restorative Cocktail Intense Treatment

"The Works" A complete restorative service that in...

more

SOS Taming Treatment with Silk Press

This is a texture management service able to loose...

more

---

❤Add-On Hair Treatments❤

Deep Conditioning Treatment

Protein & Moisture Treatment

Protein Treatment

Every 6 Weeks For Strengthening To Control Sheddin...

more

SOS Cocktail Treatment

Restorative treatment good for 8 to 10 weeks

more

---

💛Add-On Relaxed & Naturals💛

Detangling/ Takedown

**In cases of matted hair after taking out twists,...

more

Blow Dry (add-on)

This is an add-on service

more

---

💙Add-On Coloring💙

Touch Up Relaxer

Shaved Areas i.e. back / sides

more

Semi Permenant Color

Please indicate the color you would like to receiv...

more

Demi Color

Demi-permanent color contains no ammonia and depos...

more

---

💜Add-On Hair Extensions💜

Weaved Tracks Per Row

It Takes a minimum of 2 to 4 rows depending on the...

more

---
Venue Health and Safety Rules
Reviews
Reviews are no joke! Booksy values authentic reviews and only verifies them if we know the reviewer has visited this business.
Firstly, before the service, Justina's pleasant, calm, and reassuring nature makes you feel very relaxed and eager for your appointment. While in her chair, she deals with your hair in such a gentle manner that you'll never want to get out of the cha...
First Hair
🥰 Thank you so much for your kind word and years of allowing me to care for your hair. I truly appreciate you!😘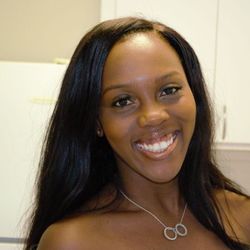 Awesome experience & great atmosphere ... 5 stars 🙂...
I absolutely love having my hair done by Justina. I love that she's takes her time and is knowledgeable about hair care....
First Hair
l'm Grateful For Your Appreciation! 🥰
Professional Friendly Environment...
First Hair
Thank You Love!🥰💯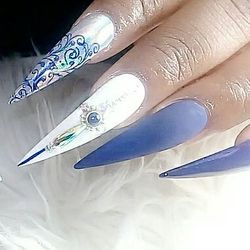 Awesome service very pleasant 😁 well definitely book again...
The best! My hair was revived after my service. Looked healthy and felt healthy. Justina gave me great advice on thw right products for my hair, answered my many questions, helped me understand my natural hair so much better and relieved some concern...
First Hair
Thank you! Hair care is my love and I'm here to serve.
Professional super nice and talented!...
First Hair
Thank You Always A Pleasure To Serve ❤
I had a great experience getting my hair done by Justina. She was so gentle with my natural hair that I fell asleep in the chair a few times. The entire process was well worth it....
First Hair
Thank You So Much For Putting Your Trust In Me It's Always A Pleasure To Pamper And Serve!🤗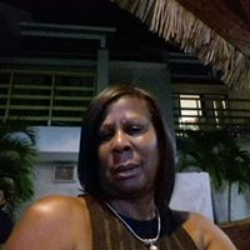 Today was a great experience for me glad to have able to get my hair done after the lockdown glad have seen my styles .thanks for a wonderful day...
I had a wonderful experience, great atmosphere and pleasant conversation. Justina was very gentle with my hair and don't get me started with the way she washed my hair, didn't miss a spot. Would highly recommend her for your next hair experience, tha...
First Hair
Oh Thank You! I'm Blushing 😊
The service and treatment was amazing. A very professional and relaxing environment. The service started on time and within the stated time. I would highly recommend....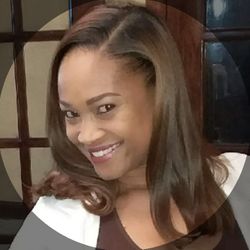 Justina always offers excellent customer service. She is tolerant of my tardiness and gives my hair the love that it lacks, as natural hair can be a handful. I am always quite happy after my hair spa visit.🥰...
First Hair
Thank You The Pleasure Is Mine.😊
Great service as usual. My daughter loves the new look as a result of the Silk Out System...
First Hair
Thank You My Pleasure!😊
Always a pleasure when Justina does my hair. I've seen tremendous difference as far as health and length since I've started going here!...
First Hair
Thank You!😊 I'm just so In LOVE with hair health❤ Always A Pleasure To Serve 💆🏾‍♀️💆🏾‍♀️💆🏾‍♀️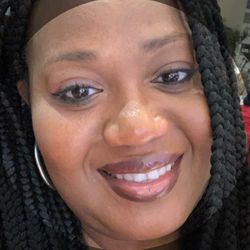 It was a relaxing and pleasant experience. She met my expectations and she was very gentle. Will definitely be a regular....
First Hair
Thank you for trusting me and it was a pleasure serving you!😇
Justina is gentle with your hair and ensures you're well taken care of. Her hair washing made my toes curl and she had me walking out of the salon with brand new hair. Felt like I was stepping out. She's always there on time and the one on one sty...
First Hair
❤Thank You Hun I Aim To Please 😊